(2 Reviews)
ALTERYX Reviews & Product Details
California, USA
1997
$101MN to $500MN
Sectors
BFSI, Manufacturing, Retail, Healthcare and Life Sciences, Transportation and Logistics, Energy and Utilities, IT and Telecom
Regions
Europe, Middle East and Africa, Asia-Pacific, North America
Company Overview
Alteryx Analytics facilitates analysts with the unique ability to easily prepare, blend, and analyze data using iterative workflow and quickly execute and share analytics at scale for deeper insights.
Alteryx takes predictive analytics workflow from data to dashboard, or back to database.

Features:
Single platform: It adds data access, research, modelling, and sharing of logical results all on one platform.
Workflow connected: Easily mixes predictive analytics into comprehensive workflows that mergers, cleanses, enriches, and loads the data
Reuse and share: It allows citizen data scientist community by easily sharing or recycling predictive analytics workflows across teams.
Alteryx provides information science that can viably and productively tap into a code-free and code-accommodating easy-to-use application. The predictive analytics software requires no coding, however, it is coding friendly for those interested. It has a fantastic interface without code for both analytics modelling and advanced modelling with code. It enables easy deployment and management of analytic models, flexibility, agility, and high speed. It supports visualization tools and all data sources. Alteryx helps find, manage, and understand all sort of analytic information of an organization at a high speed, thereby making better decisions and increasing productivity.
ALTERYX PREDICTIVE ANALYTICS Popular Comparisons
Evaluated against 206 key buying criteria
Buyer, Education, SME
Vice President,
Company Name Classified
"Easy-to-Use Predictive Analytics and Machine Learning Platform"
Alteryx makes use of predictive analytics and machine learning to effectively and efficiently tap into a code-free and code-friendly easy-to-use platform.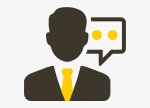 Industry Expert
Other,
Company Name Classified
"Great Software and Well-Priced"
I have been using Alteryx for data prep and cleaning and analytics solely in our analytics department. I must say that the software makes automating data cleaning a breeze. If there was better training this would be a top-notch product. All the training guides I could find were online, if you don't have a good connection this can be very frustrating. Collecting data from databases is what we use Alteryx for, though if you have well-maintained data, Alteryx can get redundant.
Questions And Answers
Have a Question? Ask here.
No Questions
Create an account or sign in to view this content
No Photos / Videos
ALTERYX PREDICTIVE ANALYTICS
Presence in Predictive Analytics Software
Alteryx provides an analytics platform for line-of-business analysts looking to integrate, analyze, and share data analysis (via applications). Its flagship product, Alteryx Strategic Analytics, enables business analysts to combine various data sources, such as location data, log files, social media, and other big data and analyzes it on the platform. In addition, it helps business analysts produce analytic applications that can be shared via the private cloud or the Alteryx Analytics Gallery public cloud. Alteryx supports predictive analytics based on open source R. The company supports a range of algorithms for predictive analytics with the goal to provide these techniques in a way that does not require coding. It now has the ability to drag and drop predictive analytics procedures directly into a workflow environment.
#1
Product Features and Functionality / Core Features
#2
Product Features and Functionality / Enterprise Features
#3
Product Features and Functionality / Integration with Big Data Frameworks / Data Stores
#4
Core Features / Visual Analytics Design / Code Free
#5
Data Collections / Demographic
#1
Customer Response Modelling
#3
Pricing Elasticity Analysis
ALTERYX PREDICTIVE ANALYTICS QUADRANTS
ALTERYX PREDICTIVE ANALYTICS has chosen it's strengths in these 3 territories