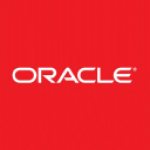 (3 Reviews)
ORACLE ADVANCED ANALYTICS
California, USA
1977
$10BN to $50BN
ORACLE Analytics Cloud Reviews & Details
ORACLE ADVANCED ANALYTICS Overview
Oracle Advanced Analytics 12c offers parallelized in-database implementation of data mining algorithms and integration with open source R. Data analysts use Oracle Data Miner GUI and R to develop and evaluate predictive models and leverage R packages and graphs. Application developers deploy Oracle Advanced Analytics models using SQL data mining functions and R. With the Oracle Advanced Analytics option, the ORACLE Analytics Cloud Database is extended to a scalable analytical platform that mines more data and data types, eliminates data movement, and preserves security to anticipate customer behavior, detect patterns, and provide actionable insights.
Features:
Self-Service Data Discovery: Easy to use, have striking visual appeal, access data from governed as well as personal sources, and enable sophisticated analytics that can be shared broadly across your community of consumers
Analytics Dashboards: Dashboards aggregate content from a variety of sources and systems, present you with a personalized view of the data, and let you fully interact with that data in a single, integrated experience
Predictive Analytics: To help deploy sophisticated analytics to everyone in organization, Oracle Analytics is focused on embedding, consuming, and training ML models to enrich your data preparation, discovery, and collaboration
ORACLE ADVANCED ANALYTICS USP
ORACLE Analytics Cloud's Database Platform allows the use of seamless predictive analytics software within the platform, giving it an edge over other vendors. ORACLE Analytics Cloud helps mine various data types, eradicate movement of data, and deliver actionable insights. Application developers deploy this analytics model along with SQL and R functions. ORACLE Analytics Cloud helps predict the behavior of customers, the gap between the demand and supply, and make better marketing strategies.
ORACLE ADVANCED ANALYTICS Popular Comparisons
Evaluated against 206 key buying criteria
ORACLE ADVANCED ANALYTICS strengths and weaknesses
Weaknesses
Weak Data Blending Capability

The data blending ability of Oracle advanced analytics is a bit slow when compared to others. Mainly it lags when pulling huge volumes of data from the database.

Show More

Lacks Real-time Dashboard

Oracle advanced analytics does not offer detailed usage tracking dashboard or statistics dashboard.

Show More

Fail to deliver results

ORACLE Advanced Analytics sometimes fail to deliver results from the reports where data or coding is incorrect.

Show More

Expensive pricing

Oracle is bit expensive in comparison to other analytic software.

Real Time Dashboarding and Custom Predictive Algorithms

Rapidminer has one of the best in class dashboard and custom alogrithms

Show More
See More
ORACLE ADVANCED ANALYTICS Reviews
Buyer, Food & Beverages, SME
Other,
Company Name Classified
"Oracle Analytics - best Intergration"
Easy Integration with Other Software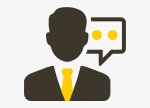 Industry Expert
Other,
Company Name Classified
"Bit difficult to use, but gives a good result"
Oracle Corporation offers Oracle Advanced Analytics solution. This solution is deployed by application developers using R and SQL mining functions. It preserves security to anticipate customer behavior, detect patterns, and eliminates data movement. However, it is not easy to use but is sufficient to accomplish advanced computation on large data sets. It helps in providing prompt responses and improve decision-making.
Buyer, Media & Entertainment, SME
Business Analyst,
Company Name Classified
"Simple, yet intuitive!""
The software is easy to use with large volumes of data and can be customized for targeted users. If incorrect data is input, inaccurate results may be presented. It is also inconvenient to format and copy information; exporting is required. Some fields have generic names, which can lead to confusion
ORACLE ADVANCED ANALYTICS Questions And Answers
Have a Question? Ask here.
No Questions
Create an account or sign in to view this content
No Photos / Videos
ORACLE ADVANCED ANALYTICS
Presence in Predictive Analytics Software
Oracle delivers its predictive analytics solution for numerous business applications, which include human capital management, customer relationship management, retail management, utility management, and others. The continuous investments for product innovations and enhancements have helped the company in getting a wide customer base and healthy financials. Oracle has adopted a mix of organic and inorganic strategies to sustain in the competitive predictive analytics market. It is one of the established players focusing on the development of database technologies and expanding its portfolio through cloud related offerings. Oracle provides a wide range of software applications, platforms, and infrastructure to enterprises worldwide. Besides the R&D in products and services, the company also intends to expand rapidly with announcements of the establishment of a data center in India in May 2017. Earlier in April 2017, Oracle NetSuite Global Business Unit, the global provider of cloud financials, HR, and Omni-channel commerce software suites, declared a massive expansion plan to quicken its international growth and to provide a single unified suite to companies worldwide.
Top ORACLE ADVANCED ANALYTICS Features
#1
Product Features and Functionality / Core Features
#2
Product Features and Functionality / Enterprise Features
#3
Product Features and Functionality / Licensing
#4
Core Features / Data Investigation
#5
Product Features and Functionality / Integration with Big Data Frameworks / Data Stores
Top ORACLE ADVANCED ANALYTICS Usecases
#2
Pricing Elasticity Analysis
#5
Customer Data Platform
ORACLE ADVANCED ANALYTICS QUADRANTS
ORACLE ADVANCED ANALYTICS has chosen it's strengths in these 3 territories