(6 Reviews)
SAP Predictive Analytics Reviews & Product Details
Weinheim, Germany
1972
$10BN to $50BN
Sectors
BFSI, Manufacturing, Healthcare and Life Sciences, Transportation and Logistics, Government and Defense, Energy and Utilities, IT and Telecom
Regions
Europe, Middle East and Africa, Asia-Pacific, Latin America, North America
Company Overview
SAP Predictive Analytics software provides a standalone on-premise product – SAP Predictive Analytics and an all in one cloud solution – SAP Analytics Cloud. SAP Predictive Analytics business objects are the predictive analytics product from SAP SE.
Features:
Data Analysis: It helps organization in analyzing data sets for rapid predictive results. SAP Business Objects helps in automating data, creating predictive analytics and visualizing quicker interpretation of insights.
Integrated Platform: SAP Predictive Analytics combines the abilities of two separate analytics products (SAP Predictive Analytics and SAP Infinite Insights).
SAP Predictive Analytics software enables users to create, deploy and maintain various predictive models. These on-premise tools can help users anticipate future behavior and outcomes and better guide the decision-making ability to help grow the business. SAP Predictive Analytics Cloud works alongside the BI and planning tools to visualize, plan and predict context. The tool uses in-memory technology and machine learning to uncover relevant predictive insights in real-time.
SAP Popular Comparisons
Evaluated against 206 key buying criteria
Buyer, Finance, SME
Global Head - Service and Product Development,
Company Name Classified
"Worth the price"
This software has a good visual interface. Connectivity with different database seems good, so far. I have not tried the integration part, but there should not be any problem about that as well. Overall it seems like a good investment for organization predictive analytics need.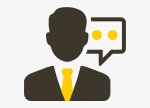 Industry Expert
Other,
Company Name Classified
"Data Science Capabilities Without The Investment In Data Scientists"
SAP is the only vendor that I work with that is truly partnering with me year-round. We discuss use cases and how to best leverage the SAP product to address these use cases. The ease of use. Little data preparation is required. My team are subject-matter experts in sales data. The ability to quickly (same day) turn around a model and assess the viability of the model is unmatched by any other tools and has positioned my team of non-data-scientists as data science thought leaders! The visualizations have not kept up with the industry. While the output is very understandable, we still download the output to excel or Tableau. Our understanding is that SAP Analytics Cloud will be the platform we will need to eventually migrate to, and its visualization capabilities are excellent. My team was not involved directly with the purchase. Sales operations volunteered to participate in the evaluation and we gave IT a solid I like it for the following: • Drive innovation • Enhance decision making • Drive revenue growth • Create internal/operational efficiencies I like it since it provides direct access to specialists and engineers. At SAP Sapphire customer show, we have always been able to meet with the product development leadership and provide input into product direction as well as understand the roadmap.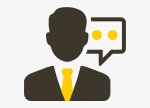 Industry Expert
Other,
Company Name Classified
"Average graphics, difficult to use"
SAP SE offers a predictive analytics product, which is known as SAP BusinessObjects. This product helps create predictive models and automate data. Importing data and creating a data model are difficult and the interface is not intuitive. It can use built-in algorithms, thereby making it easy for analysts to use. With the help of its visualization, it becomes easier to create and consume complex analytics. It can be deployed with SAP HANA as well as stand-alone.
Buyer, Education, SME
Vice President,
Company Name Classified
"Analytics Good, Visualization not so good"
This software can fulfil all your analytics need. Smooth connectivity with various database and a robust system offers you everything you need. However, you need an equally good system configuration while working with large data set, in terms of hardware and software. I wish it could have some interactive graphs and charts option, to make the analysis more presentable.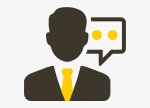 Industry Expert
Other,
Company Name Classified
"Satisfactory result, but time consuming"
The result is pleasant, yet it requires a ton of analysis to arrive on the result. I don''t think the program is exceptionally instinctive and getting the design perfectly can be tricky. It very well may be tedious, and hard to teach a newbie to work on it.
Questions And Answers
Have a Question? Ask here.
No Questions
Create an account or sign in to view this content
No Photos / Videos
SAP
Presence in Predictive Analytics Software
SAP SE is a global enterprise with offices in over 130 countries and customers in over 180 countries. The company invests a substantial part of its annual revenue in R&D. It has over 100 innovation and development centers across the globe. The rapid evolution of BI systems has led the company to focus on finding new methods to interact with the software. Moreover, along with the addition of new features to the SAP Analytics Cloud, the company is emphasizes the development of better analytics solutions, considering the growing demand for rapid and accurate predictive insights to enable improved business decisions. In order to support digital transformation, the company provides the technology platform for innovation, to help customers address business challenges. Additionally, the company is also planning to develop innovative technologies to continue maintaining a competitive position in the market. SAP is expected to invest in building intelligent business applications through machine learning. Additionally, SAP has asserted its position through organic growth and has also adopted inorganic strategies for maximum growth. SAP solutions have helped its clients address major trends and challenges. It has enabled companies of all sizes to improve connectivity with their customers and suppliers, in order to measure, track, and manage operations. Moreover, solutions by SAP facilitate users to meet their goals in a shorter period of increased returns on investments. This has enabled SAP SE in building a loyal and extensive client base worldwide and thus, has helped their business to grow.
#1
Product Features and Functionality / Core Features
#2
Product Features and Functionality / Enterprise Features
#3
Data Management / Data Preparation (Data Management)
#4
Services Offered / Custom Predictive Algorithms
#5
Data Management / Data Blending
#3
Pricing Elasticity Analysis
SAP QUADRANTS
SAP has chosen it's strengths in these 3 territories