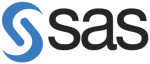 (3 Reviews)
North Carolina, USA
1976
$1BN to $5BN
SAS Advanced Analytics
SAS ADVANCED ANALYTICS Overview
SAS offers a predictive analytics software solution that encompasses a predictive modeling lifecycle, which includes data preparation, visualization, descriptive and predictive analysis, deployment, governance, and operationalization. It also supports an integrated predictive modeling process that helps solve complex problems, optimum utilization of data assets, and helps in driving business performance.
Features:

High-performance analytics resolve complex problems and help deliver results in a short span of time based on data obtained from big data sources, due to the in-memory processing.
It is easy to manage models since critical tasks can be automated. These models can be re-used as well as collaborated with other models.
Since it is a visually appealing platform, it becomes easy to identify trends and patterns to enhance the process of decision-making.
SAS ADVANCED ANALYTICS USP
SAS Advanced Analytics provides users with better response time and faster insights provided by its in-memory analytics. SAS Advanced Predictive Analytics software helps organize data in a structured manner, making it easy to understand and present. It enables the user to analyze past, present, and future models using quality-tested algorithms. Automation of large-scale forecasts is also possible without the need for high levels of technical knowledge.
SAS ADVANCED ANALYTICS Popular Comparisons
Evaluated against 206 key buying criteria
SAS ADVANCED ANALYTICS strengths and weaknesses
Weaknesses
Complex Scripting Language

Although SAS is a powerful product, it shows weakness in terms of Query builders and has fewer functionality tools when compared to other software such as Alteryx.

Show More

Improper Graphic Representation

SAS Advanced Analytics lacks graphical representation during report generation. The reports generated by SAS lack detailed plots, diagrams, and charts.

Show More

Too slow

SAS Advanced Analytics startup process is very slow. It takes too much time to get start.

Show More

Complex coding

SAS Advanced Analytics offers complex Coding for special tasks which is difficult and lengthy.

Show More
See More
SAS ADVANCED ANALYTICS Reviews
Buyer, Food & Beverages, SME
Other,
Company Name Classified
"SAS provides Streamlined Data Analysis to Help Analyze Large Datasets"
SAS provide predictive insights to business users, analysts, data scientists, and developers. The product offers predictive automation, allowing customers to unlock the potential of Big Data from virtually any source. By automating the building and management of sophisticated predictive models to deliver insight in real time, this software aims to make it easier to make better, more profitable decisions across the enterprise.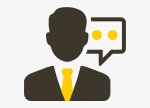 Industry Expert
Other,
Company Name Classified
"A complete predictive analytics package"
The predictive analytics solution offered by SAS includes descriptive and predictive analysis, data preparation, visualization, deployment, and operationalization; these are covered under the predictive modeling lifecycle. The optimum utilization of data, solving problems, and driving business performance are covered under the predictive modeling process. Analyzing large datasets have become easy. Simple infrastructure and a time saver for sure this solution is. Catchy graphs and visuals make the output look precise than other software.
Buyer, Media & Entertainment, SME
Business Analyst,
Company Name Classified
"One of the Best Softwares for Data Analytics"
This is a very helpful software when it comes to analyzing big datasets as it is able to provide clear and streamlined analysis saving huge amounts of time. Also, the software makes it easy to identify syntax issues. The software is, however, very dependant on syntax and coding, which makes it difficult to use in case one is not familiar with the language and coding.
It is mostly only useful for big datasets and complex analyses and expensive as well. If this is your requirement then it can be worth the money, keeping in mind that you would need to know coding. On the flip side, there are many guides and training modules available, but this will still need some skill to be able to grasp.
SAS ADVANCED ANALYTICS Questions And Answers
Have a Question? Ask here.
No Questions
Create an account or sign in to view this content
No Photos / Videos
SAS ADVANCED ANALYTICS
Presence in Predictive Analytics Software
SAS is a prominent player offering predictive analytics to various verticals worldwide. The company's forte is in the advanced analytics market, which can be attributed to greater focus on offering analytics products and services. The company has the vision to deliver new predictive analytics algorithms and approaches to keep up with the increasingly complex nature and challenges of businesses. SAS has been investing heavily in the big data analytics strategy, allowing its customers to analyze more data and to meet dynamic analytical demands. Additionally, SAS delivers easy-to-understand, interactive analytics to organizations. This has helped SAS in building a strong and trustworthy base of data scientists, and other technical users, which contributes to company strength and viability. SAS has adopted both, organic as well as inorganic strategies. As a part of the organic strategy, the company has updated and introduced new products, and subsequently expanded its geographical reach throughout the world. For instance, in May 2016, the company introduced SAS Viya, an open cloud-ready architecture that can be used to simplify the data management and analytics architecture. SAS has extended its reach by establishing new offices at Le Touche House in Dublin's IFSC. The new office supports sales of data analytics and data quality management software across Europe, Middle East, and Africa (EMEA) and provides multi-channel services and support hub.
Top SAS ADVANCED ANALYTICS Features
#1
Product Features and Functionality / Core Features
#2
Product Features and Functionality / Enterprise Features
#3
Data Management / Data Preparation (Data Management)
#4
Product Features and Functionality / Integration with Big Data Frameworks / Data Stores
#5
Core Features / Data Investigation
Top SAS ADVANCED ANALYTICS Usecases
#1
Customer Response Modelling
#3
Pricing Elasticity Analysis
SAS ADVANCED ANALYTICS QUADRANTS
SAS ADVANCED ANALYTICS has chosen it's strengths in these 3 territories