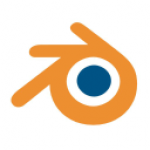 (6 Reviews)
Amsterdam, Netherlands
1998
Blender Reviews & Product Details
BLENDER 28 Overview
Product Overview
Rendering
Using Cycle, it creates great renders, high-end production path tracer.
Modeling
Sculpting, retopology, modeling, curves. Blender's modeling toolset is extensive.
Animation
It offers state of the art animation for shorts and feature films.
VFX
It offers camera and object motion tracking to masking and compositing.
Simulation
Blender offers powerful simulation tools, featuring industry-standards libraries like Bullet and MantaFlow.
Pipeline
Integration with multiple pipeline tools is pivotal in many productions.
Game Creation DEPRECATED
Blender logic enables quick game prototyping as well as interactive visualizations.
Video Editing
The Video Editor offers a range of basic yet very efficient tools.
BLENDER 28 USP
Blender supports various features of 3D pipeline such as simulation, rigging, modeling, compositing and motion tracking, simulation, rendering, along with video editing and game creation. Advanced users can use Blender's API for Python scripting to modify the application and write specialized tools; often these are included in Blender's future releases. Blender is suitable for individuals and small studios who benefit from its integrated pipeline and open development process.
Blender is cross-platform it can be used on Linux, Windows, and Macintosh computers without any problem. Its user interface has OpenGL to provide a consistent experience. The list of supported platforms indicates those regularly tested by the development team to confirm specific compatibility.
BLENDER 28 Popular Comparisons
Evaluated against 179 key buying criteria
BLENDER 28 strengths and weaknesses
Weaknesses
Complex modeling tool

The adaptation for architecture works may take a little more time than projected, it also needs to complement with other programs like unreal engine 4 to get the most professional results, some complex modeling tools are less efficient than in other programs like 3d max.

Show More

Lack of designing tools

As it mainly focuses on the design of animated movies and video games, it lacks tools focused on the design of objects and pieces with defined measures and parameters, which may not always be the most useful software.

Show More
See More
Buyer, Manufacturing, SME
Chief Product Officer,
Company Name Classified
"Easy-to-use tools"
The software has many easy-to-use tools and functions; moreover, it ensures to create animations and videos. Modular interface offered is easy to learn for beginners and use it efficiently. It also allows infinite possibilities when it comes to modeling people, characters, etc.
Buyer, Healthcare, SME
Head - Product Management,
Buyer Healthcare
"Customizable and more Flexible"
The software is customizable and more flexible, user can bend the software into whatever is suitable for one's workflow. It also permits to create logo designs to architectural visualization and game asset creation and animation. Python scripting can be used to automate things and transform complex data models that would be near impossible by hand.
Buyer, Healthcare, SME
Head - Product Management,
Buyer Healthcare
"Powerful tool"
It is a very powerful tool, that can be used for video editing, rendering and animating. As it's an open source it is easily available and is been used widely by professionals around the world. It will ensure long-term access to the files and it allows user to gather skills that will be useful well into the future.
Buyer, Manufacturing, SME
Chief Product Officer,
Company Name Classified
"Amazing animation tool"
The modeling capacity is very wide, the level of tools is very professional and the results are brilliant, the interface is very elaborated to have the palette of main tools in view of the user. It is a combined software and that is very optimistic for the community and significantly improves the quality of the product.
Buyer, Manufacturing, SME
Chief Product Officer,
Company Name Classified
"Great Looks and Professional Tools"
The UI is user-friendly, with great looks and professional tools for 3d modeling, includes timeline for 3d animation and better rendering engine to start with adequate design work. The software which is freely available is easy to use and provides great technical support and quality.
BLENDER 28 Questions And Answers
Have a Question? Ask here.
No Questions
Create an account or sign in to view this content
No Photos / Videos
BLENDER 28
Presence in 3D Animation Software
Headquartered in Amsterdam, Netherlands, Blender offers animation software that is easily available, free and open source, and has abilities for 3D modelling, game creation, motion tracking and more. This tool enables artists to turn stills into 3D animation. Blender also offers a fast rigging tool that allows users to turn 3D models into animated characters. Blender's GNU General Public License (GPL license) assures the freedom to use Blender commercially by artists, by studios to make animation films or VFX, by game artists to work on commercial games, by scientists for research, and by students in educational institutions. Blender has been undertaking multiple growth strategies including organic and inorganic strategies, to deliver a high level of customer support and state-of-the-art technology to its clients. Many people including artists, professionals, hobbyists, scientists, students, VFX experts and animators, etc., around the world have contributed to make Blender stand. All of them are united by the desire to have access to a fully free/open source 3D creation pipeline. The company relies on volunteers from the online community to achieve this goal.
Top BLENDER 28 Features
#1
Product Features and Functionality / Software Features
#2
Software Features / 3d Rendering
#3
Software Features / Rigging
#4
Software Features / 3d animation
#5
Software Features / 3dModelling
BLENDER 28 QUADRANTS
BLENDER 28 has chosen it's strengths in these 3 territories