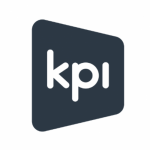 (2 Reviews)
KPI Overview
KPI accounting software is dedicated to business management offering diverse services in areas of accounting, project, payroll, HR, and many others. The users can simply visit the site and can sign-up with the software to explore the services and get started after knowing the details. Along with a comfortable interface, the software offers a wide range of features for the users and that too at a much convenient and flexible costing.
KPI Pricing
KPI accounting software offers a free trial for 14 days after which you can buy the apps for use. The KPI pricing will depend upon the number of apps that you are buying.
KPI Pricing plans are-
App per year - $108
App per month - $10
KPI Demo
The simple interface of the site is comfortable enough for the users to have a look at the services and apps offered. Though the website offers a trial of 14 days, also there is a demo option, clicking on which the user can have a demo of the software.
Features-
Essential apps- Access to a wide range of applications that are highly efficient in diverse areas such as sales, managing employees, bookkeeping, and many others. Enables to manage these apps better as they are cloud-based and are available across different devices and platforms
Free KPIs- Build and custom creative and impressive dashboards to offer an ever-lasting impression on your clients and team for a better experienc.e. The software helps to use innovative technologies such as drag-and-drop for actions and context menus and also to connect data from different applications.
Seamless Integration- Switch between the apps comfortably for data integration Click simply on the apps for automatic system integration
Mobile Functionality- It offers employees the facility of applying for leaves, tracking documents, timings, payroll data, and other important points with the help of mobile applications.
KPI USP
KPI accounting software is mainly an all-purpose tool through which a company can benefit in a number of departments such as accounts, human resources, and many others. The user can buy applications depending upon the requirements of the company with a flexible and convenient buying plan. The software is dedicated to business management offering diverse services in areas of accounting, project, payroll, HR, and many others.
No Frequent Comparisons
No Strengths or Weaknesses
Buyer, Telecom Infrastructure, SME
Global Head - Service and Product Development,
Company Name Classified
"Convenient in all ways"
KPI comes with a super user-friendly interface so that the users can handle it conveniently. The pricing model is also quite convenient making it efficient software for different business owners.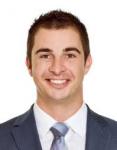 "All-purpose software"
KPI is a business tool that has got its usage in different sectors of business. The user can get different apps so that the software can be used in different areas such as account, finance, and others.
Questions And Answers
Have a Question? Ask here.
No Questions
Create an account or sign in to view this content
No Photos / Videos