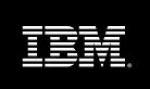 (3 Reviews)
New York, USA
1911
$50BN to $100BN
IBM Watson Platform in AI in Fintech Solutions
IBM Watson Platform Overview
IBM is one of the leading players operating in the AI in Fintech market. It offers financial services to a large number of financial institutions. It also offers risk and compliance understanding to handle regulatory requirements as well as enhance productivity to meet the compliance requirements. Its solutions help financial professionals understand financial crimes, regulatory requirements, and financial risks by providing advanced approaches for data.
IBM Watson Platform USP
The IBM Watson platform offers various products and services for the AI in Fintech market; Watson Financial Services delivers solutions such as Customer Insight and Risk & Compliance for the financial industry. The Customer Insight solution includes cognitive capabilities that help identify the behavior of customers.
IBM Watson Platform Popular Comparisons
Evaluated against 194 key buying criteria
IBM Watson Platform strengths and weaknesses
Weaknesses
Lack of Visualization

The look of the charts cannot be customized.

Compatibility issue

It is not compatible with HTML and doc formats.

Poor Customer Support

There are no responses despite raising multiple tickets.
See More
IBM Watson Platform Reviews
"AI—Changing the Fintech Scenario"
IBM offers Customer Insight solutions, which includes cognitive capabilities that help in identifying customer behavior. This solution also includes IBM''s Watson Customer Insight for Banking, Watson Customer Insight for Insurance, and Watson Client Insight for Wealth Management. Inbenta Technologies is an enterprise AI and semantic search technology for e-commerce and customer support.
Buyer, Finance, SME
Global Head - Service and Product Development,
Company Name Classified
"IBM Watson Financial Services: Perfect for institutions struggling to comply with regulations"
With the increasing number of regulations in the financial sector, the complexity of handling them has also increased. Banks and financial institutions, are struggling to not only keep up with the dynamic regulations but also to comply with them 100%. This is making them spend unnecessarily high amounts of money to tackle this issue. In such a scenario, it is IBM Watson Financial Services that comes to the rescue. This platform uses AI as well as ML to identify and present incidences spanning across financial crimes and risks and GRC (governance, risk, and compliance). It helps banks that have limited clarity on what to expect and what obligations to fulfil when it comes to important regulations pertaining to KYC, AML, and the like. IBM's regtech developments help tackle this issue and assists these institutions in making sound decisions, in a cost-efficient manner. With the increasing volumes of data that is being processed through these organizations, it is highly likely that they are going to need AI to handle as many issues as it can, so that their executives have time to carry out more important tasks.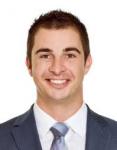 James Smith
Other,
Company Name Classified
"A great AI platform to use in your business"
A great cognitive tool to help you keep up, deal with, and comply with the ever-changing regulations in the financial sector. As a cognitive AI tool, it will guide you about important determiners such as customer behavior, patterns in their behavior, risk analysis, and help you manage your risks wrt regulatory compliance. This plays a major role in meeting our customer requirements, and providing them more personalized campaigns, without compromising on compliance.
IBM Watson Platform Questions And Answers
Have a Question? Ask here.
No Questions
Create an account or sign in to view this content
No Photos / Videos
IBM Watson Platform
Presence in AI in Fintech Solutions
IBM has a strong presence in the AI in Fintech market, because it caters to the maximum number of financial institutions that rely on IBM financial services. The company is a major player in the deep learning industry, making its vital presence in development and innovation as well. Additionally, the company is focused on including the NLP capability to a range of languages that include the Portuguese, Brazilian, Japanese, Arabic, and Spanish. Furthermore, IBM has developed a cognitive system as a part of its IBM Watson offering, which includes the capabilities of the self-learning technology. Additionally, the company is focused on expanding its AI-based software, where it would use the Google Machine Learning Framework. To expand its AI platform, IBM has included TensorFlow (a software library for machine learning) to IBM's PowerAI distribution for machine learning and deep learning framework, built on architecture POWER 8. The addition of TensorFlow to PowerAI would offer clients another option for flexible as well as production-ready tools and support for creating machine learning products. It would also help conquer IBM's position in the rapidly growing AI in Fintech market. The company offers these services through its distributors, consultants, managed service providers, OEMs, and value added resellers Furthermore, the company launched the project Intu to offer the Watson cognition system that can be embedded in various devices. Apart from that, IBM Watson has clients from various countries and industry sectors, such as retail, energy, government, healthcare, and finance. To grow in the AI in Fintech market, the company is also making investments in R&D in the analytics and cognitive fields.
Top IBM Watson Platform Features
#1
Product Features and Functionality / Customer Behavioral Analytics
#2
Product Features and Functionality / Core Features
#3
Product Features and Functionality / Business Analytics and Reporting
#4
Customer Behavioral Analytics / Debt Collection
#5
Business Analytics and Reporting / Data gathering
IBM Watson Platform QUADRANTS
IBM Watson Platform has chosen it's strengths in these 3 territories