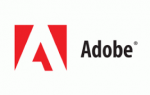 (2 Reviews)
California, USA
1982
$5BN to $10BN
Adobe Character Animator Pricing & Demo
Adobe Character Animator Overview
Character Animator is a motion capture and animation tool, it gives everyone an apt solution for intuitive character animation. The software brings still image artwork from Photoshop or Illustrator to life by capturing the performance using a camera and microphone. This software reproduces facial expressions, synchronizes mouth movements to speech, and gives control over all the aspects of a character's movement through the mouse, keyboard, and programmable behaviors.

Adobe Character Animator Pricing
The Adobe Character Animator Pricing ranges from ₹1353 to ₹3585 according to the requirement of the users. Below is the categorized Character Animator Pricing:
Individuals - ₹3585 per month

Teachers and Students - ₹2300 per month

Teams - ₹3585 per month
Character Animator Demo
It provides a free trial in which the users can discover and explore all the features of this product. It helps the user map their business needs. Video resources are also available to make the user acquainted with the software.
Features-
Integrated scene camera used for capturing more views

Trigger between shots for dynamic performance and helps you set up specific shots like wide, close-up, zoom for a great scene
Operate to adjust for timing, motion, and also animate the behavior properties of the subject

Customize the subject to add the effect of wind or gravity to add liveliness in animation
Helps you make scenes more impactful with audio replays, you can also sync audio and movement for a realistic animation

Integrate background score to your animation for creating an impact on the viewers
Set your characters in motion with the help of motion lines, easy movement of the character and other elements with the help of motion lines feature

Integrated with the trailing effect motions for a better viewer experience
Adobe Character Animator USP
It is a dynamic animation software that helps in developing characters and films. With this software, the users can stream live on platforms and have live animation shows. The different features of this software are efficient and give a professional output to the viewers.
No Frequent Comparisons
No Strengths or Weaknesses
Adobe Character Animator Reviews
Buyer, Media & Entertainment, SME
Business Analyst,
Company Name Classified
"Very Easy to Use"
The software offers an afforable price. This product is very easy to use and lets you develop and support new characters and frames. The facial animation features of this software are an added bonus.
Buyer, Technology Consultant
Senior Consultant - Marketing,
Company Name Classified
"Interactive software to design characters"
Adobe CC has an exceptional motion capture system integrated right into the application which works through webcam. It becomes easy to record videos as well.
Questions And Answers
Have a Question? Ask here.
No Questions
Create an account or sign in to view this content
No Photos / Videos