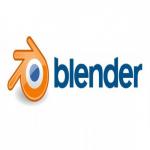 (2 Reviews)
Blender Animation Pricing & Demo
Blender Animation Overview
Blender Animation Software is an open-source 3D animation, modeling, rigging, and simulation software created for visual artists and storytellers. It's an industry-standard suite that offers cutting-edge compositing and motion-tracking tools. It's free and many artists use if for various 3D animation, motion graphics, and VFX projects. The software also bundles with it a video editor and an ultra-realistic rendering engine.


Blender Pricing
There are no Blender Pricing plans since blender is a free and open-source platform. We will not be coming across any Blender Pricing plans since the creators of this software have always intended it to be free for use by everyone.
Detailed pricing for this company has not been disclosed, but it is in line with the leading competitors in the market. Most software companies and vendors require you to contact them with details so they can offer competitive personalized pricing based on your needs. For the best Blender Pricing plans, contact the vendor.
Blender Demo
There's no trailer available on the website to preview this software. However, the Blender community has released demo files and high-quality training materials which users can view to see how the software works.


Features-
Enjoy sculpting, 3D modeling, retopology, and more using Blender's modern toolset
Create eye-catching visuals, storyboards, and illustrations using the latest Viewport
Customizable UI and Layouts-
Write python scripts and never worry about distracting pop-ups
Simple and convenient user interface with customizable keyboard shortcuts, window layouts, and UI
Video Editing and Motion Graphics-
Edit, slice, cut and render videos along with color grading and masking while also adding transitions, filters, video effects, audio clips, and more
Integrated with features to adjust speed controls and use Live Preview before finalizing your renders
Rendering, Animation, Rigging, and More-
Cycles provide multi-GPU support and multi-core CPU rendering
Set up lights, camera angles, motion blurs and volumes on the drawn shapes and create photorealistic simulations
Create custom rigs and apply realistic movements to 3D models while also importing your projects to After Effects, Unreal Gaming Engine and more
Blender Animation USP
Blender Animation Software is very simple, intuitive, and beginner-friendly to use. It's a complete 3D modeling and animation software and since it's open-source, it is always evolving with community code contributions. Users can make videos, 3D models, illustrations, concept art, and more straight from within the platform which is what makes it really unique. Even professional artists and gaming studios in the industry use this software for its powerful features.
No Frequent Comparisons
No Strengths or Weaknesses
Blender Animation Reviews
Buyer, Education, SME
Vice President,
Company Name Classified
"Free for All"
Downloading and using Blender takes just a few clicks. It''''s free, open-source and will always remain that way. It's a great platform to start your design learning curve.
Buyer, Ecommerce
Head - Product Management,
Company Name Classified
"Real-time rendering and VR support"
Cycles is a cutting-edge powerful rendering engine inside Blender. The software lets users build 3D scenes and watch previews of their projects real-time s they are working on them.
Questions And Answers
Have a Question? Ask here.
No Questions
Create an account or sign in to view this content
No Photos / Videos