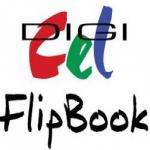 (2 Reviews)
FlipBook Overview
FlipBook Animation Software is an easy to use software used for 2D animation. The tool is fast, lightweight software that allows animators to draw, shade, paint, and scan images directly from a tablet, it then allows animators to create motions that include soundtracks and lip-sync to create a motion picture animation with ease. It also allows you to change animation while running in a loop and the changes are incorporated in the next loop.


FlipBook Pricing
The software is available in three versions. FlipBook pricing reflects the features and capabilities of each version. Animators should choose the version that suits their needs and can wait for the regular sales. The FlipBook pricing is as given below:
Lite - $19.99
Studio - $49.99
ProHD – $129.99
FlipBook Demo
Animators can download the software for free for any given length of time. However, the software imposes a watermark on each frame to protect itself from piracy. The watermark can be removed with a code which the animator receives when an official version of FlipBook is bought.


Features-
Scan Animation-
Create unique animations by scanning hand-drawn images with a TWAIN-compliant scanner, a webcam, or via a direct digital input through a Wacom tablet
Experience fast animation changes for hand-drawn images that reflect on the next animation loop as a change is made.
Integrate fast-paced tweening through an onion skinning process that allows animators to create and customize with ease.
Customize tween images by hand or through any pen tablets to create unique animations that are specific to hand-drawn animations on a digital platform through onion skinning.
Create animations that contain rich and full-color images for a stunning effect.
Develop complex images with color variations and shading assigned to each individual pixel.
Adjust colors across all layers using the paint palettes.
Save time with the persisting feature for active selection for next scanned layers.
FlipBook USP
FlipBook Animation Software brings together a digitized version of old school traditional animation with raster-based images and onion skinning. Its compatibility with pen tablets and easy animation makes it a popular software for animators of all levels.
No Frequent Comparisons
No Strengths or Weaknesses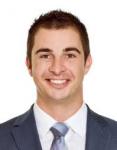 "Easy to use"
FlipBook does not have a steep learning curve and even first-time animators will be able to produce creative projects.
Buyer, Software, SME
General Manager,
Company Name Classified
"Authentic animation style"
The software does a great job of channeling old school drawings and meshing it with advanced animation features for an authentic style.
Questions And Answers
Have a Question? Ask here.
No Questions
Create an account or sign in to view this content
No Photos / Videos
Top FlipBook Features
#1
Product Features and Functionality / Core Features