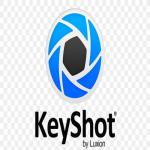 (2 Reviews)
Tustin, California, US
2010
Below $10 MN
Keyshot Animation Software Pricing & Demo
Keyshot Overview
Keyshot Animation Software is one of the fastest 3D rendering software solutions for those who are looking to create advanced animations using 3D models. It is trusted by top brands around the world and lets users render jaw-dropping visuals instantly, taking their ideas from concept to completion fast. It bundles with it a simple user interface and lets users import over 20 different file formats.


Keyshot Pricing
The rendering software lets users access its powerful features through yearly KeyShot Pricing plans. Add-ons for the listed KeyShot Pricing plans are available at an additional cost from their website.
$995.00/year - KeyShot 9 HD
$1,995.00/year - KeyShot 9 Pro
$2,995.00/year - KeyShot 9 Pro Floating
$3,995.00/year - KeyShot 9 Enterprise
Keyshot Demo
A demo of the product works is available for viewing on the official KeyShot Animation Software website. A portfolio of KeyShot projects is mentioned under the Gallery section which illustrates what the product is capable of.


Features-
Native Support for 3D file types-
Integrated with free plugins to reduce the load time and faster rendering time
LiveLinking lets users sync renders across different applications simultaneously
Powerful Lighting And Rendering Studio-
Bundles over 750 iconic preset along with the advanced features
Style 3D models, use textures and labels to the get perfect shots while working on either Mac or Windows operating system
Incredible Interface-
Simple and easy-to-use interface for complete beginners also works on all basic laptops and doesn't require a graphics card
Loaded with Features like realistic textures and labels in its library
Boosts Marketing and Sales-
Create marketing assets and launch new product line-ups faster
Document designs and communicates ideas more effectively to customers while designing a stunning experience for both mobile and web
Keyshot USP
KeyShot Animation Software is preferred by brands and artists for its easy rendering and 3D modeling capabilities. It lets users import various 3D models, set up the lighting, camera angles, and render in minutes. It is designed to work with simple laptops and lesser powerful configurations which is one of the key features of this software. Plugins and add-ons extend on the software's existing functionalities.
No Frequent Comparisons
No Strengths or Weaknesses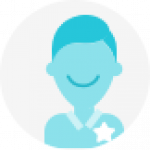 Buyer, Finance, SME
Global Head - Service and Product Development,
Company Name Classified
"Make Stunning Visuals Quickly"
The software comes loaded with textures, lighting setups, and cameras. It supports numerous 3D file formats and renders real-time visuals fast.
Buyer, Manufacturing, SME
Chief Product Officer,
Company Name Classified
"Redefining Industry Standards"
KeyShot is designed to work flawlessly with your 3D modeling software. It supports up to three levels of integration for various importing and rendering needs.
Questions And Answers
Have a Question? Ask here.
No Questions
Create an account or sign in to view this content
No Photos / Videos