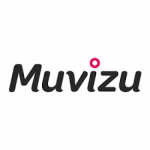 (2 Reviews)
Muvizu Overview
Muvizu Animation Software is a 3D animation solution that offers interactive tools to help users narrate their animated tales and share them with others. Customizable drag-and-drop sets and characters, automated lip-syncing, and animation libraries make it simple to swiftly produce attractive animations. Users can buy Muvizu Play+ on the product website and avail premium features, content, and extra characters. It's a simple-to-use and fun 3D solution that enables even lay users to create animations.


Muvizu Pricing
Muvizu pricing details are provided in the store on the product website. The price of each Muvizu and user asset is mentioned clearly and you can buy them online. Muvizu pricing includes rates for software, textures, 3D models, sets, and expansion packs.
Detailed pricing for this company has not been disclosed, but it is in line with the leading competitors in the market. Most software companies and vendors require you to contact them with details so they can offer competitive personalized pricing based on your needs. For the best Muvizu pricing plans, contact the vendor.
Muvizu Demo
The product website does not mention any details about a demo. However, a free trial is available for Pro 64, Pro 32, Play+ 64, and Play+ 32 packages. These can be downloaded and used on your computer. Users can utilize the opportunity to test the platform's features to learn if they are suitable for their needs before paying for the software and tools.


Features-
Create and deliver lessons and memorable content for students
Encourage students to experiment, create, and invent in real-time
Drag the characters to the needed place to make them run or walk around
Edit all the motions later in the timeline to get action and timing perfect
Use the library of more than 3,000 animated actions to give life to characters
Load your selected actions and direct the scenes live
Customizable 3D Characters
Leverage 17 basic character models to create actors for movie roles
Change hairstyles, eyes, and other facial features, and re-color everything
Muvizu USP
With Muvizu Animation Software, users can craft and customize 3D characters, use special effects, cameras, and virtual lights, apply automated lip-synching in any language, and benefit from rapid rendering for swift results. Leverage this character animation platform to produce sets and characters and give life to your media productions.
No Frequent Comparisons
No Strengths or Weaknesses
Buyer, Media & Entertainment, SME
Business Analyst,
Company Name Classified
"No Need for Technical Knowledge"
The best part is even a layman without technical skills can use Muvizu to create compelling animated characters leveraging the vast library. The software is affordable and gives full value for money.
Buyer, Technology Consultant
Senior Consultant - Marketing,
Company Name Classified
"Ideal for Animation Hobbyists and Children"
The reasonably priced feature set makes Muvizu a good tool for animation hobbyists and children who do not have the money to spend on expensive solutions.
Questions And Answers
Have a Question? Ask here.
No Questions
Create an account or sign in to view this content
No Photos / Videos
Top Muvizu Features
#1
Product Features and Functionality / Core Features