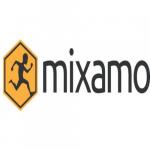 (2 Reviews)
Mixamo Overview
Mixamo animation software is an online character and animation platform that is owned by Adobe. Mixamo animation software allows users to download animations and characters for free after signing up. Users can select a character, add animations to it, save as a suite, and later download the same. Further, users should click the "InPlace" checkbox to ensure the character executes the selected animation in a single position. It allows users to add animations, skeletal rigs, and 3D characters in illustrations, interactive experiences, games, and film.
Mixamo Pricing
Mixamo pricing is set zero for a wider user base. Users only need to sign up on the website to download characters and animations for free.
Detailed pricing for this company has not been disclosed, but it is in line with the leading competitors in the market. Most software companies and vendors require you to contact them with details so they can offer competitive personalized pricing based on your needs. For the best Mixamo pricing plans, contact the vendor.
Mixamo Demo
No demo is mentioned on the product website. However, the platform is free and simple to use. Users simply have to sign up, search and find their desired characters and animations, and download them onto their device.
Features
Ready-to-Utilize Characters
Simply browse and download a family of 3D characters of high quality
Create characters from sci-fi, fantasy, cartoon, realistic and other fields for reference design projects
Automated Character Rigging
Create a rigged complete human skeleton for any character model uploaded on the Mixamo platform.
Customize the rigging features with tools for mobile optimization
Motion Captured Animation Characters
Browse a repository of thousands of character animations, collected from motion actors
Preview and edit your character enhanced with animation within the software to manage each motion's look and feel
Export for All Projects
Download animations and characters in several formats and use them in illustrations, film, video games, and motion graphics
Utilize export optimizations to keep projects efficient and light
Mixamo USP
The USP of Mixamo animation software is its AutoRigger feature which uses machine learning to add a rig or skeleton to a 3D model and also calculates the skinning weights. In just a couple of minutes, AutoRigger can provide a custom-fit human skeleton for a user's 3D model.
No Frequent Comparisons
No Strengths or Weaknesses
Buyer, Manufacturing, SME
Chief Product Officer,
Company Name Classified
"Free platform"
The best part is Mixamo offers free signup and allows users to download attractive animations and characters without paying any money.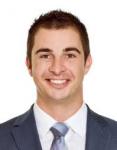 "A vast stock of characters"
Mixamo offers a well-stocked library of characters and animations that can be downloaded and used for multiple purposes in media such as film, games, illustrations, and others.
Questions And Answers
Have a Question? Ask here.
No Questions
Create an account or sign in to view this content
No Photos / Videos
Top Mixamo Features
#1
Product Features and Functionality / Core Features