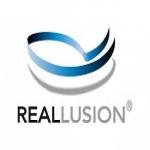 (2 Reviews)
iClone Overview
iClone Animation Software is regarded to be a fast real-time 3D animation software in the industry, which is used in producing professional previz, video games, animations for films, content development, education, animation, and art illustration.
iClone7 simplifies the world of 3D Animation in a user-friendly production environment which is integrated with the latest real-time technologies. iClone blends character animation, scene design, and cinematic storytelling which transforms vision into reality.


iClone Pricing
Based on the requirements the iClone Pricing can vary from $199 to $3,999. The iClone Pricing packages with feature packs are listed below:
Basic Package: $199
Entry-level Package: $2,287 which includes iClone 7 Animation Pipeline, Character Animation Bundle, Digital Human Animation Suite, and Facial Mocap Solution.
Professional level package:$11,970 which includes Live Link Fundamental Bundle, Live Link, Cinematics Bundle and Live Link Performance Bundle
iClone Demo
A free demo is provided by the company for all versions for the users to get acquainted with the features and functionalities of the product. By using the free trial pack users can practice with this software and learn to use all the features.
Features-
Character Animation-

Freely puppet your character with a mouse or any handheld device.
Reflect your character's personality with infinite motion variations.
Facial Animation-

Create vivid facial animations with audio lip-sync.
Create perfect facial expressions with the facial feature animation creating unmatched precision for the mouth, cheek as well as eye movements.
Scene and Prop-

Create outdoor or indoor natural environments by combining elements of sky, water, terrain, trees, and grass along with props.
Control of day to night illumination, moving clouds, generate natural landscapes, and foliage.
Lighting-

Light any exterior or interior scene with the help of a comprehensive drag-and-drop lighting system which features intuitive modified controls, shadows as well as presets.
iClone USP
iClone Animation Software is a professional animation software which is preferred by the animators. It has user-friendly and efficient features that make animation easy and also a great experience for the users. It is very easy to use the software which makes it popular across the animation industry. The detailing animation tools which are provided by this software give a cutting edge to the animations.
No Frequent Comparisons
No Strengths or Weaknesses
Buyer, Education, SME
Vice President,
Company Name Classified
"iClone best for personal or business use"
Making animations no longer requires a team of animators. Now, anyone with a computer can do it on their own.
Buyer Insurance
Project Manager,
Company Name Classified
"The best tool to accelerate animation pipeline"
iClone is great for, on the spot pre-vis. The toolset is closer to a game engine than Maya or 3ds which makes the learning curve almost nonexistent for professionals.
Questions And Answers
Have a Question? Ask here.
No Questions
Create an account or sign in to view this content
No Photos / Videos
Top iClone Features
#1
Product Features and Functionality / Core Features