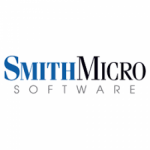 (2 Reviews)
Aliso Viejo, California, USA
1982
$11MN to $50MN
Moho Pricing & Demo
Moho Overview
Formerly known as Anime Studio, Moho animation software is a vector-based 2D animation software used to create professional motion picture-based animation. Enabled to integrate with other platforms for creating quality animation. A lightweight software, Moho animation software is capable of running on devices that include the Microsoft Surface. The software was initially used in the anime industry but has been used for numerous other types of design and animation and is available in English, German, Japanese, and Spanish.


Moho Pricing
Moho is available in two versions: the Moho Debut and Moho Pro. Each version has a range of features that suit different needs. Moho pricing is a little expensive compared to other software, but it offers features that match the price. Moho pricing is explained below:
Moho pricing Debut: $59.99
Moho pricing Pro: $399.99
Moho Demo
Moho Pro is available for a free 30-day trial. During this trial period, animators can use all the features available in the Pro version and can also run saved files. The only limitation is when exporting files to other formats like Flash and AVI.


Features-
Integrate realistic movements based on motion calculated by the physics engine to bring an animated movement as close to reality as possible.
Customize complex motions and movements for the animation backgrounds and characters with ease.
Integrate Moho with Papagayo to create realistic imported conversations in animation which are supported by phonetic lip movements for characters.
Synch character lip movements to audio clips to create a realistic motion animation.
Operate layers of animation based on depth and perspective for different types of artwork.
Integrate asset switching and grouping for different types of layers to animate based on the requisite perspective.
Create a transition between two images with automated tweening to help create layers of transitional scenes.
Customize transition movements between keyframes by tweening all layers, vector shapes, and bone animation.
Moho USP
Moho animation software offers animators a vibrant software to bring animations to life with its physics engine that simulates realistic motion and movements for characters and backgrounds, the compatibility for audio files to be synched to lip movements, and an in-depth tweening function for all layers within the animation.
No Frequent Comparisons
No Strengths or Weaknesses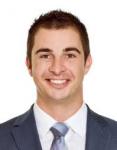 "Easy vector-based 2D animation"
The software allows the user to create their own characters due to its ability to sync with .pentablets.
Buyer, Software, SME
General Manager,
Company Name Classified
"Good for beginners and professionals"
With a large library stocked with characters, animations, and backgrounds, animators of every level will appreciate the software.
Questions And Answers
Have a Question? Ask here.
No Questions
Create an account or sign in to view this content
No Photos / Videos
Top Moho Features
#1
Product Features and Functionality / Core Features