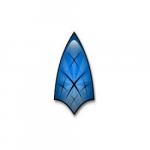 (2 Reviews)
Synfig Studio Pricing & Demo
Synfig Studio Overview
Synfig is a timeline-based 2D animation program on an opensource platform. This tool works on the frontend using Synfig Studio animation software to draft and design animations while using Synfig Tool to render the designs on the backend. It stores its animations using a gzip compression to its own XML format. The software eases the workload on an animator by introducing features such as automated tweening and simulated shading in keyframes.


Synfig Studio Pricing
The Synfig Studio pricing is left up to the customer. It can be downloaded for free unless the animator would like to pay what they think is fair as the Synfig Studio pricing. The program is developed to be an opensource software for animation.

Detailed pricing for this company has not been disclosed, but it is in line with the leading competitors in the market. Most software companies and vendors require you to contact them with details so they can offer competitive personalized pricing based on your needs. For the best pricing plans, contact the vendor.
Synfig Studio Demo
The Synfig Studio animation software is opensource and is available as a free download to everybody. The software can be downloaded for free at the Synfig official website. Various video library and discussion forum can be found to get acquainted with the software.
Features-
Automated Tweening
Reduces the need for large teams to create feature-film quality animation.

Integrated to harness the digital automated tweening to enable solo or small animation teams to deliver quality animations.
Spatial resolution-independence
Runs on vector-based elements with parametrically generated elements for zero chances of pixelation.

Integrated with features to interpret files at various resolutions regardless of device type or resolution.
Pentablet-friendly tools
Customized to use a variety of pentablets to increase flexibility and range for animators of all levels.

Added features to employ the use of pentablets like pressure sensors integrated with the program.
Animate
Built-in feature to upgrade the animation output using automatic friction effects.

Integrates two vectors using a Dynamic Link for advanced character puppets.
Synfig Studio USP
Synfig Studio animation software is an opensource animation software that incorporates vector tweening, making it ideal for even solo animators. The software's features include a fully-loaded bone system, a variety of layers of different types that include geometric, fractal, and gradients, and advanced controls to link the parameters of different layers for serious and more advanced animators.
No Frequent Comparisons
No Strengths or Weaknesses
Buyer, Director, Analytics
Technical Director,
Company Name Classified
"Professional-grade animation application"
Synfig has all the must-have features and plenty of additional ones as a bonus. If you''''re looking for a fast and efficient animation tool, Synfig Studio is the one to use.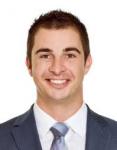 "Great 2D animation software"
Synfig can create a whole animation movie for free with its advanced features and controls. The automated tweening flattens the steeper learning curve compared to cell animation.
Questions And Answers
Have a Question? Ask here.
No Questions
Create an account or sign in to view this content
No Photos / Videos
Top Synfig Studio Features
#1
Product Features and Functionality / Core Features