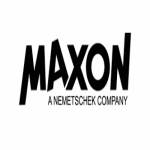 (2 Reviews)
Cinema 4D Architecture Software
Friedrichsdorf, Germany
1986
Cinema 4D Architecture Software Pricing & Demo
Cinema 4D Architecture Software Overview
Cinema 4D is a 3D software developed by MAXON Computer GmbH in Germany. Its flawless workflow helps develop concepts, sketches, and blueprints to dynamic images and animations. It also helps to convert building projects to photorealistic renderings. This software is immensely helpful for professional 3D artists and graphics enthusiasts and makes their work easier and better.


Cinema 4D Pricing
The Cinema 4D Pricing plans are suited to meet business needs. The subscription plans offered by Cinema 4D Pricing are as follows:
Perpetual- $ 3495 only

Redshift- $116.99/ month

Monthly- $ 94.99/ month

Redshift Annual- $ 81.99/ month

Annual- $ 59.99/ month
Cinema 4D Pricing includes the highest potential VAT.
Cinema 4D Demo
It allows a 14 day free trial for interested users. The directly downloadable links are available on the official website and for both PC and MAC. The users can subscribe to any plans anytime.
Features-
Voronoi Fracture
Create a variety of realistic-looking stone pavements and rock patterns.

Define a precise and sharp pattern using custom tools for the fractured object.
Projection Man
Turn photographs into 3D animations by projecting photographs onto 3D geometry.

Help design an animated background in a photo or show changes in work using this feature.
MoGraph
Distribute elements automatically using the MoGraph feature.

Generate thousands of copies of objects that can also be put into motion and other techniques.
Colour Variation and Polygonal Modelling
Automate the creation of realistic- looking photos or designs using Colour Variation shader.

Craft anything and everything using polygons.
Polygon Pen
Extrude selected points, edges or polygons, Join edges that have the same number of points and soften hard edges.

Point out faulty elements on selected polygon objects.
Cinema 4D Architecture Software USP
Cinema 4D is a 3D software that helps bring sketches and blueprints to life. Its diverse set of tools from sculpting to polygon and parametric modeling acts as an immense help for graphic professionals and enthusiasts. This leading architecture software has clients all over the world and also provides a free trial.
No Frequent Comparisons
No Strengths or Weaknesses
Cinema 4D Architecture Software Reviews
Buyer, Construction, Enterprise
General Manager,
Company Name Classified
"Stable and quick response"
All features of Cinema 4D are tested by experts before putting up and are updated regularly. The help system of this software is also quick to respond. The pricing model is also quite convenient.
Buyer, Education, SME
Vice President,
Company Name Classified
"Easy to learn"
Cinema 4D is an architecture software platform where both professionals and beginners can design. With its user- friendly interface, Cinema 4Dis easy to learn.
Questions And Answers
Have a Question? Ask here.
No Questions
Create an account or sign in to view this content
No Photos / Videos