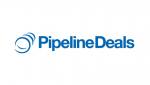 (5 Reviews)
Washington, USA
2006
Below $10 MN
PIPELINEDEALS in CRM Software
PIPELINEDEALS Overview
PipelineDeals CRM software lets representatives manage their relationships and scale their outreach and allows managers to track their team's performance in real time.
Features:
Sales Pipeline Management: PipelineDeals is built to help sales teams manage their pipeline. The CRM software is designed to help sales professionals be more productive by giving them the tools they need to manage their sales pipeline.
Accelerated Outreach: PipelineDeals help salespeople manage their prospecting time. With sales automations and integrated email capabilities, salespeople will find all the tools they need to prospect more effectively than ever before.
Mobile CRM: PipelineDeals offers iOS and Android apps, as well as full mobile browser optimization. Make sure you have accessed the customer information, no matter where the sale takes you.
Team Management: With PipelineDeals activity and sales pipeline reporting features, sales managers can be assured that they'll have the intelligence they need to keep their team moving in the right direction.
PipelineDeals CRM give sales teams the tools to win more deals faster. It helps sales teams to track deals at each stage and what's scheduled to close. The sales teams can manage key deliverables, project details, milestones, and deadlines.
PIPELINEDEALS Popular Comparisons
Evaluated against 128 key buying criteria
PIPELINEDEALS strengths and weaknesses
PIPELINEDEALS Questions And Answers
Have a Question? Ask here.
No Questions
Create an account or sign in to view this content
No Photos / Videos
PIPELINEDEALS
Presence in CRM Software
<p>PipelineDeals CRM software lets representatives manage their relationships and scale their outreach and allows managers to track their team's performance in real time.</p> <p><strong>Features:</strong></p> <ul> <li><strong>Sales Pipeline Management:</strong> PipelineDeals is built to help sales teams manage their pipeline. The CRM software is designed to help sales professionals be more productive by giving them the tools they need to manage their sales pipeline.</li> <li><strong>Accelerated Outreach:</strong> PipelineDeals help salespeople manage their prospecting time. With sales automations and integrated email capabilities, salespeople will find all the tools they need to prospect more effectively than ever before.</li> <li><strong>Mobile CRM:</strong> PipelineDeals offers iOS and Android apps, as well as full mobile browser optimization. Make sure you have accessed the customer information, no matter where the sale takes you.</li> <li><strong>Team Management:</strong> With PipelineDeals activity and sales pipeline reporting features, sales managers can be assured that they'll have the intelligence they need to keep their team moving in the right direction.</li> </ul>
Top PIPELINEDEALS Features
#1
Mobile & Social / Mobile User Support
#2
Platform Features / Output Documentation
#3
Sales Automation / Quote Management
#4
Integrated Workflows / Email Tracking/Automation
#5
Sales Automation / Contact Management
PIPELINEDEALS QUADRANTS
PIPELINEDEALS has chosen it's strengths in these 3 territories