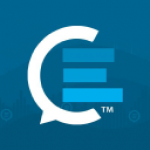 CallMiner Eureka Customer Journey Analytics
Waltham, Massachusetts, US
2002
CallMiner Eureka Customer Journey Analytics Pricing & Demo
CallMiner Eureka Customer Journey Analytics Overview
CallMiner Eureka, a journey-based analytics solution, aids contact centers in improving the customer experience, enhancing the agent performance, ensuring compliance, minimizing risks, reducing operational costs, and enhancing sales. It helps contact center personnel, including supervisors, managers, and agents, access the customer feedback provided by the speech analytics software. CallMiner empowers marketers to use the extended capabilities of with new categories and search queries. The new categories can tag customers' interactions automatically. These categories can be customized as per the customers' requirements to obtain rapid business insights. The solution can be deployed on cloud and on premises.
Key Features:
Free Form Search - The extremely flexibleproximity-based search query language makes it simple to locate and recover contacts using keywords, phrases, acoustic measures and call metadata.
Organic Discovery - The TopicMiner&rade; discovery tool helps users to discover their customer conversations for possible issues using word clouds, topic clusters and frequency maps.
Automated Call Scoring - The ScoreBuilder tool helps users to arrange automated call scoring based upon their specific assessment methodology and performance criteria.
Customer Journey - The journey map shows the entire timeline of a customer's communications across web, chat, social media and telephony to provide visibility into their experience.
Agent Performance - The Agent Explorer provides visibility into individual and aggregate agent performance through score comparisons and heat maps.
Omnichannel Analytics - Omnichannel Analytics provides AI-powered conversational context, scored text and voice interactions, and visions across multiple channels in the customer journey.
CallMiner Pricing
CallMiner Pricing suits every stage of customer journey analytics implementation.
CallMiner Pricing for 1500 Hours/Month Base - Min purchase mandatory includes 1500 hours of call audio mining/month - $1,275/month and $14,535/year
CallMiner Pricing 500 Hour/Month Add-on - Additional 500 hour/month call mining capacity (requires Base) - $425/month and $4,845/year
CallMiner Eureka Demo
Users can schedule a demo with CallMiner and get consultation about their requirements.
CallMiner Eureka Customer Journey Analytics USP
CallMiner provides customer journey analytics solutions through CallMiner Eureka, a speech analytics software, and the Eureka Xchange app. These products help marketers analyze huge volumes of data generated from customer interactions across all customer touchpoints, including emails, chats, calls, and social media. Call Miner pricing suits all customer analytics budgets.
Popular Comparisons
Evaluated against 212 key buying criteria
No Reviews
Questions And Answers
Have a Question? Ask here.
No Questions
Create an account or sign in to view this content
No Photos / Videos
CallMiner Eureka Customer Journey Analytics
Presence in Customer Journey Analytics Software
CallMiner has a global clientele spread across various verticals, such as BPO, BFSI, technology, telecommunications, energy, utilities, healthcare, retail, and travel and hospitality. The company has its presence in the regions of North America, Europe, and APAC. Recently, CallMiner has opened a new office in Florida, US, to cater to its growing clientele. Additionally, the company has started a new training facility for its customers, clients, and partners. Furthermore, CallMiner opened a new R&D center in Florida to fuel R&D activities in the US. The company has launched and upgraded various products. For instance, in June 2017, CallMiner launched a new product named Eureka Starter Edition, a tool for speech transcription. The tool can help contact centers obtain better insights into their customer interactions. Similarly, in November 2015, CallMiner upgraded the functionality of Eureka by enhancing the capabilities of the customer journey, UX design, root cause analysis, and visualization. The upgradation would speed up the organizational performance and help enterprises enhance their customer experience. As a part of its inorganic growth strategy, the company has entered into various partnerships and collaborations. In June 2017, CallMiner collaborated with Amazon Web Services (AWS) to assist Amazon's customers in obtaining insights from customer conversations for improving the customer experience using the platform.
Top CallMiner Eureka Customer Journey Analytics Features
#1
Product Features and Functionality / Touchpoints
#2
Product Features and Functionality / Applications Served
#3
Product Features and Functionality / Data Format
#4
Data Format / Audio/Speech
PARTICIPATING QUADRANTS
CallMiner Eureka Customer Journey Analytics has chosen it's strengths in these 3 territories