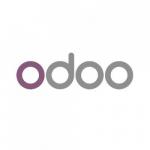 (2 Reviews)
Brabant Wallon, Belgium
2005
$101MN to $500MN
Odoo Pricing & Demo
Odoo Overview
Odoo ERP system is an open source Enterprise Resource Planning software used to manage the day to day business activities involved in managing warehouse, sales, marketing, communication, human resources, finances, CRM and accounting. Odoo ERP system acts as a single repository to provide different business solutions helping organizations to take smart decisions and improve performance.
Odoo Pricing
Based on the business requirements, Odoo Pricing plans can cost from $12 to $72 per user, per month. Although the pricing of Odoo varies depending on the type of applications required for the business. Here are the Oddo pricing segments:
Enterprise - $24/user/month
Odoo Demo
Odoo provides free demo for its different applications in the form of videos present of the software and the website that acts as a tour of getting basic knowledge about it.
Odoo Features
Customer Relationship Management
Improve business relations by managing customer interaction and lead generation.
Manage customer address books and set customer preferences.
Account Management
Control supplier bills and draft invoice propositions by accounts payable and account receivable.
Manage legal statement including general ledger, balance sheet and cash flow statement.
Warehouse Management
Handle the day to day process of sending, receiving and shipping orders.
Manage multiple warehouses by defining inbound and outbound stock locations.
Project Management
Prioritize tasks and activities to achieve organizational goals.
Track the progress of the scheduled tasks and check whether it's meeting the project requirement.
Sales Management
Manage sales activities, cash flow, invoicing and inventories by point of sale module.
Filter the orders by classifying them into structural and hierarchical systems.
Odoo USP
Odoo ERP system stands for On-demand Open Project is an open source ERP which is highly customizable as its code is publicly available. Its e-sign feature allows us to convert quotations into sales orders very easily. The intuitive user interface gives warning before sending quotations to potential customers. It is the only software that allows integration of all the sales channels like online sales, inside sales and In-store sales.
No Frequent Comparisons
No Strengths or Weaknesses
Buyer, Chemicals and Materials, SME
Project Manager,
Company Name Classified
"Modular and easily integrable"
Odoo provides users to install only the selective applications which are needed for the business instead of installing the entire software. It also provides smooth integration with third party apps like social media. Affordable pricing options
Buyer, Telecom Infrastructure, SME
Global Head - Service and Product Development,
Company Name Classified
"Flexible and Scalable"
Being open source software, Odoo allows users to customize, expand and change it anytime they want with the help of a developer. Also the size of the organization is not an issue and a huge number of users can work on it.
Questions And Answers
Have a Question? Ask here.
No Questions
Create an account or sign in to view this content
No Photos / Videos