Learn more about Learning Management System
Learning Management System
Learning Management Tools are a software platform that enable organizations to develop, manage, plan, implement, and assess a specified learning process for providing learning and training to employees and students. Learning Management System can be deployed on cloud and on-premises systems. With the help of the Learning Management solutions, companies and institutions can provide specialized training to their employees and students in the most interactive manner. Learning Management system can be defined as digital learning across multiple standpoints with the help of shared and content interfaces, personal electronic devices, and smartphones. It enables its users to create, track, manage, and distribute learning materials and resources. Its end users comprise academic institutions as well as corporates. It also offers support for comprehensive educational goals, such as effective content and the performance management of learners and instructors.
Best Learning Management System in 2020
Canvas
Blackboard Learn
Google Classroom
SAP Litmos
Schoology
Docebo
TalentLMS
Edmodo
Moodle
Absorb LMS
Market Overview
The best learning management system market is expected to grow significantly in the coming years with the rapid adoption of Learning Management solutions among corporates and academic institutions. Though compliance issues restrain the incorporation of Learning Management system solutions in training and development processes, the academic institutions and corporates are becoming highly aware of the benefits of continuous and flexible learning that best LMS provides. The universal adoption scenario of Learning Management Tools across various verticals, including academia, for performing learning programs is an indication of its optimistic growth in the coming years.
The best learning management system market is being subjected to continuous innovations and technological advancements. Both academic institutions, as well as corporates, are leveraging the benefits of Learning Management system and services. The compatibility of Learning Management solutions with mobile devices is one of the driving factors for the overall LMS market . Best learning management system the next step in the evolution of digital learning technology and is expected to be an emerging technology in the next few years. The adoption of eLearning and the importance of blended learning are seen as drivers of change for the Learning Management market size.
The LMS has been segmented by deployment type, delivery mode, component, user type, and region. By component, the LMS market has been segmented into solution and services (implementation services, consulting services, and support services). By deployment type, the LMS market has been broken into the cloud and on-premises. The delivery mode has been segmented into instructor-led training, distance learning, and blended learning. By user type, the LMS market covers academic (K-12 and higher education), and corporate (software and technology, Banking, Financial Services, and Insurance (BFSI), healthcare, government, retail, manufacturing, and others. By region, the Learning Management market has been segmented into North America, Europe, MEA, and Latin America.
In the learning management market by region, North America is estimated to have the largest market size followed by Europe, due to technical advancements in these regions, as well as, the large presence of LMS vendors in these regions. APAC is expected to grow at the highest CAGR, followed by MEA, as there is an increase in spending on the digitization of businesses and enterprise mobility in the regions. India is expected to grow at the highest rate in the LMS market, as it is a favourable outsourcing destination for IT solutions, development activities, and services. The MEA and Latin American regions are expected to be in the nascent phase of adopting Learning Management solutions and services.
Moreover, the market players have adopted inorganic growth strategies, such as partnerships, agreements, and collaborations, to succeed in the market. The learning management system vendors collaborate with each other to offer innovative Learning Management system and services, with a vision to help companies improve their business operational efficiencies using a digital platform.
COMPETITIVE LEADERSHIP MAPPING TERMINOLOGY
This section describes the mapping of various players in the best learning management system market. These players have been analyzed on the basis of 2 major factors: business strategy excellence and strength of product portfolio.
Based on their performance in these predefined criteria, the vendors have been placed into 4 categories: visionaries, innovators, emerging companies, and dynamic differentiators. The top 25 players in the digital signage market have been evaluated in this report.
VISIONARY LEADERS
Vendors of this category provide mature and reputable MOOC platforms and services.
DYNAMIC DIFFERENTIATORS
They have established vendors with very strong business strategies. However, they are low in the product portfolio. They focus on a specific type of technology related to the product.
INNOVATORS
Innovators in the competitive leadership mapping chart are those vendors who have demonstrated substantial product innovations as compared to their competitors. They have very focused product portfolios.
EMERGING COMPANIES
Vendors in this quadrant do not have very strong business strategies as compared to the other established vendors. They might be new entrants in the market and require some time before gaining significant traction.
Drivers
Increasing adoption of digital learning
Standardization is difficult while working with multiple sites and multiple countries; however, digital learning helps individuals to access the content at any time of the day. The digital content can be accessed at any time in any part of the globe. Over the years, the best Learning Management System is gaining wider acceptance. The main objective of the Learning Management System is to manage the learning process and create an engaging learning environment to add more functionalities for enhancing learning capacities.
Companies use the best Learning Management System to make their employees better trained, and more knowledgeable about products and services. The best learning management system makes employees more efficient, which in turn, would benefit business organizations. Employee training involves cost, but with the help of online training, organizations can reduce this cost by saving on printed materials, on-site facilitators, and employees' time. Learning Management solutions helps students improve their performance in schools or universities by providing them with access to digital content. Additionally, they assist in providing virtual classrooms and campuses for communication between teachers and students to develop content. Gamification is gaining importance in the best Learning Management System space; it is a useful tactic for enhancing the learning capacities of students.
Growing preference toward BYOD policy and enterprise mobility
The BYOD trend has been gaining popularity over the past few years. The BYOD policy and enterprise mobility help build a secure and mobile workforce within any organization. Nowadays, the conventional workforce is transforming into a technology-centric workforce that includes smartphones and laptops. The BYOD policy enables employees to bring their own devices at workplaces. It helps in increasing the happiness and satisfaction of employees at workplaces. By implementing the BYOD policy, companies can save expenses by eliminating the need to buy specific devices and equipment for each employee. Moreover, employees can access information from anywhere and at any time with ease.
Schools allow students to use their personal devices for curriculum-related activities. The use of technological devices in classes is a way to move forward and keep in touch in the digitalized world BYOD is the most cost-effective way for most of the students to work together using their personal tools with which they are already comfortable. Hence, BYOD and enterprise mobility are expected to drive the Learning Management System market globally.
Extensive government initiatives for growth of best learning management system
At an international level, the eLearning system is handled by a variety of ways based on various government policies. In fact, countries, where education is handled by state governments or provincial governments, find it difficult to implement the national eLearning policy that covers all public education.
Governments play an important role in driving the best learning management system market. For instance, the use of technologies in higher education in the UK is supervised by the publicly funded Joint Information Systems Committee (JISC), which act as an advisory committee for funding councils. Singapore has taken a proactive approach toward eLearning with a series of master plans that would boost the use of technologies in schools.
Its 3rd master plan for ICT helps promote businesses and institutions with the help of education. This plan also enabled academic institutions to partner with the government for innovations in technology-based education. Hence, the government initiatives toward best Learning Management system are expected to drive the Learning Management System market globally.
Growing use of AI and ML in LMS
The increasing use of ML and AI technologies create personalized eLearning experiences. ML algorithms help predict outcomes based on history, which enables learners to access specific content. Learning Management System can deliver eLearning content in a personalized way with the help of AI and ML technologies. In corporate companies, employees get the information they need at a rapid pace because of custom online training courses that help achieve personalized objectives. Tasks such as scheduling coursework for online learners and providing resources online based on the assessment results of participants are automated with the help of the AI technology. Online learners can get a customized experience, instead of a generic eLearning course. Hence, learners need not spend more time for the whole course, but they can accomplish their goals and build vital skills with the help of simplified design and custom content.
Increasing significance of eLearning in corporate and academic setups
The demand for alternative methods for learning is increasing rapidly. Companies are now focusing on online training to train their employees. eLearning in corporate companies is on the rise, due to many corporate companies have adopted eLearning to train their employees and create a collaborative learning environment. Today, the global nature of businesses is dynamic; as a result, many corporate companies rely on eLearning because of its ability to reach large groups of people in different parts of countries. eLearning helps reduce costs and adverse impact on the environment, due to frequent business travel. It distributes information efficiently to any employee. In the advanced world of eLearning, the available technologies, which help make a course new and exciting, are always changing; therefore, course content should be updated quickly to give students the latest information. eLearning offers an alternative that is faster, cheaper, and better. For instance, -according to a Brandon-Hall study, learning through eLearning typically requires 40% to 60% less employee time than learning the same material in a traditional classroom setting
Restraints
Low motivation and engagement to adopt LMS solutions
The benefit of e-learning is that it provides access to a wider audience, but wider access can also mean less control and potential technology issues. Through eLearning, employers are giving control to their employees to learn in their own way by taking their own time. As employees use eLearning tools at their own pace, there is a risk that some learners may go through leaning materials without paying attention. This lack of control over the learning process can make some learners skeptical about using eLearning for training purposes. Many people are comfortable with navigating the internet and computers, but not everyone is tech-savvy. Employees who are not tech-savvy may find eLearning difficult to grasp. Though the e-learning software is user-friendly; however, some learners find it difficult, especially employees who do not use computers regularly at their workplaces. Other potential tech issues include slow internet connection, specific browser requirements, and poor compatibility of devices. Hence, low motivation and engagement to adopt learning management system may restrain market growth.
Opportunities
Increase in demand for gamification in LMS to provide opportunities for LMS vendors
Gamification in LMS helps promote learning, engage people, and solve problems. It is a useful tool in which people's attention is drawn toward games, while it also keeps them interested, entertained, engaged, and involved. With the use of the gamification tool, employees are able to learn more, adapt skills within a short period, and retain information as compared to employees who learn in a less interactive way. Moreover, gamification helps engage learners by applying game principles, such as points, progression, and competition, to learning activities.
Owing to the rapid developments in information technology in academics, educational institutions should attempt to change their teaching techniques by combining the gaming concept with best learning management system, which enhance LMS usability. They foster healthy competition amongst students to improve their learnings on a daily basis.
Rise in cloud adoption among organizations and institutes to motivate learners to adopt web-based LMS solutions
Cloud computing inspires learners due to the creative learning environment. It is fully equipped with a stack of services in which the needs of a single learner or a group of learners are satisfied. In large organizations, learners have a free hand to design their own training programs according to their subjects and requirements.
The use of web-based Learning Management system has revolutionized the thinking of users about internet usage in the eLearning space. They also provide users with more flexibility to learn and interact with LMS. Cloud-based LMS users can create their own account and access different services available for them. Most of the cloud-based LMS platforms provide users with customized page interface and course material design. Users can control the delivery process of courses. For example, according to IDG's Enterprise Cloud Computing survey, the cloud technology is becoming essential for organizations' infrastructure, as 70% of companies deploy at least their one application on cloud.
Rapid demand for collaborative learning in LMS to provide opportunities for trainees
In the connected world, it is necessary that people have the ability to collaborate on various projects and tasks. As an educator and eLearning professional, collaboration is essential to carry out day-to-day tasks. Collaboration between employees and employers makes the learning experience engaging. With the help of technology-aided learning and interventions of trainers, eLearning professionals can create successful collaborative learning within organizations. Through collaborative learning, learners are encouraged to interact freely with each other. Apart from that peer learning is also a powerful tool at workplaces in which course reviews, course surveys, and course questions and feedback about courses are gathered. The peer learning is collaborative learning at the next level, which helps end-users give their feedback and enables courses to become more effective by adding filtered insights into the courses.
Challenges
Lack of technical support post-implementation of learning management system
After-sales services are important for Learning Management users, as they may face technical issues. Hence, best Learning Management system vendors should be able to provide proper guidance to users for solving their technical issues. Learners may face challenges related to IT infrastructure and problems related to hardware and bandwidth of the network.
The main reason behind the lack of technical support is a less number of professionals who provide technical support. Furthermore, the lack of service providers who can provide 24x7 timely responses and satisfactory services post the implementation of the best Learning Management System.
Lack of skilled trainers and instructors
There is a lack of skilled trainers and instructors, who have the required skills to implement Learning Management solutions and services, in corporate companies and institutions. For instructor-led learning and distance learning, trainers are required to handle Learning Management system. Instructors need to have the technical knowledge about how to add additional features and materials or activities on learners' LMS portal. Sometimes learners are not aware of their skills and requirements; hence, they do not know which materials they need.
Industry Standards and Regulations
Aviation Industry Computer-Based Training Committee
Aviation Industry Computer-based Training Committee (AICC) defines the AICC standards for development, delivery, and evaluation of Computer-Based Training (CBT) and other training technologies. It was formed in 1988 to standardize multimedia training in the aviation industry. The AICC standards were initially designed for local file-based operations, but now they are revamped to standardize eLearning initiatives across industries. An AICC-compliant training product should comply with 9 AICC Guidelines and Recommendations (AGRs). Learning Management System vendors mention AICC compliance if their products comply with AGRs. The most common AGRs are AGR-006 or AGR-010.
Learning Tools Interoperability
Learning Tools Interoperability (LTI) is a standard for the applications, systems, and mash-ups of digital learning services specified by Instructional Management Systems Global Learning Consortium (IMS GLC). It creates a standard for integrating learning applications with LMS. It enables the seamless connection of remotely hosted web-based applications and content to educational platforms. It provides benefits for the development, deployment, and utilization of learning applications, as it normalizes the mechanism to integrate external tools supported by a Virtual Learning Environment (VLE) or other learning systems.
Shareable Content Object Reference Model
Shareable Content Object Reference Model (SCORM) is a set of standards for eLearning software products to enable effective and effectual online training. It defines a precise framework for developing training content so that it can be circulated to a variety of SCORM-conformant systems, such as the LMS. The SCORM compliances are related to content packaging and its exchange at run-time. Content packaging describes courses' structure from the learners' as well as physical file systems' perspectives, thereby enabling import and launch of content by the LMS, without human intervention. Run-time communication describes the delivery and tracking of content using associated vocabulary. The SCORM compliances enable the use of content in different systems because of the plug and play functionality. AICC was used as the basis for run-time communication in the SCORM reference model. SCORM 1.1, SCORM 1.2, and SCORM 2004 (formerly known as SCORM 1.3) versions are relevant and can be used for designing an interoperable system.
Australian Education Act
The Australian Education Act, 2013 came into effect on January 1, 2014. This act sets out funding arrangements and includes the recurrent funding for government and non-government schools, capital funding for non-government schools, and special circumstances funding. The act also sets out the expectations for approved authorities to ensure funding accountability to the Commonwealth and school communities.
Education Services for Overseas Students Act
The Education Services for Overseas Students (ESOS) Act, 2000, protects the rights of students studying in Australia. Under this act, students have the right to receive accurate information about their courses, fees, study modes, and other information about their institutes before enrolling in them. This act defines roles and responsibilities for both institutes and students.
Common Cartridge
The Common Cartridge (CC) standard is specified by the IMS Global Learning Consortium (IMS GLC). The IMS community consists of educational institutions, suppliers, and government organizations and develops open interoperability standards to support and improve the acceptance of technology-enabled education services. CC is a standard for digital learning services and organized and distributed digital learning content. The compliance with the CC standard reduces vendor/platform lock-in and enables the collection of learning resources from a wide variety of sources to provide a wide array of content. The CC compliance supports content authorization, increases flexibility, enables sharing, and reuses lessons.
Experience API
Tin Can API (also known as Experience Application Programming Interface (API) or xAPI) is a component of Training and Learning Architecture (TLA). It is an eLearning software design that permits learning content and learning systems to communicate with each other in a manner that registers and tracks all types of learning experiences. Tin Can enable data collection of users' online and offline experiences, while API records a person's or group's activities to deliver quantifiable, sharable, and traceable data for supporting anytime, anywhere learning. TIN-CAN works by delivering the statements of experience securely to the Learning Record Store (LRS). Tin Can API helps in effectively delivering mobile learning, experiential learning, social learning, offline learning, and collaborative learning, among others.
Learning Management System, By Component
The purpose of the best Learning Management system is to enhance the way learning is imparted in academic and corporate organizations for the better growth of learners. It is used to manage and track educational and training activities, such as virtual classrooms, online courses, and test and assessments. Learning Management System is an online learning platform through which learners can select courses of their interest, and organizations can track the learner's development based on the course history. This authoritative software integrates records management with the digital structure of the organization to handle programs, training materials, and assessment tools. LMS enables users to create, track, manage, and share learning materials among themselves. LMS is proving to be a powerful tool for training employees in staffing and recruiting organizations. There are several case studies available in the market that revolve around customer training, employee training, franchise training, retail training, supplier training, reseller training, compliance training, channel training, and partners training among others. In this report, on the basis of components, the LMS market has been segmented into solution and services. The services segment, on the other hand, has been sub-segmented into consulting services, implementation services, and support services.
Solution
Owing to the low entry cost in the LMS space, the number of solution providers has increased considerably in the past few years. Best Learning Management System is capable of working as a standalone solution and is used by several clients as a standalone LMS. However, in several other organizations, the learning suite works as an integrated system that comprises other solutions as well. LMS providers are competing with each other to increase their market coverage and expand their presence in newer markets. Companies, such as Northpass, Latitude Learning, and CrossKnowledge, provide Learning Management System to clients for helping them reap the benefits of the LMS.
Services
Learning Management System service providers offer various LMS services. LMS services are segmented into consulting services, implementation services, and support services. These solutions offer capabilities, such as smooth implementation, development, and maintenance of ongoing activities to organizations. LMS service providers assist and support organizational entities, such as customers, partners, support teams, marketing teams, and employees, with individual development and training.
Consulting Services - Rising pressure on organizations to stay competitive in their respective markets. Consulting services deal with complex inquiries and have numerous clients that demand constant changes in product and service offerings.

These solutions emphasis more on delivering greater customer services.

The demand for consulting services is increasing across the globe, due to the rising pressure on organizations to stay competitive in their respective markets. Consulting service providers offer services irrespective of the location and time to help clients streamline their business processes with innovative practices to sustain the market competition and efficiently manage employees. Learning Management System offers a cost-effective solution for training employees to empower them with updated information and end-to-end application knowledge.
Implementation Services - The need to enable enterprises to customize, implements, and configure LMS to match their business needs. Implementation services in the LMS market enable enterprises to customize, implement, and configure the best Learning Management System according to their business needs. Appropriate implementation of LMS enables the apt utilization of the LMS suite, irrespective of the delivery mode, such as eLearning, classroom training, or the blended learning model. These services enable organizations to customize a LMS solution to match the organization-specific training workflow and user hierarchy, thereby improving the delivery and effectiveness of the training imparted. Implementation services also include features, such as site set up, design and theme selection, plugins, and server migration.
Support Services - Overall preference for support services to increase. Service providers offer continuous support and training sessions to users, as and when needed, to resolve business complexities. They also support organizations by helping them gain the expertise required for operating the newly adopted solutions. Moreover, with training and support, users get a thorough idea about the systematic procedures related to the deployed solution. Service vendors provide online, as well as onsite training and support to users so that they can use the deployed solution in a better way. Support services are crucial, as they directly deal with customer issues, which, in turn, impacts customer satisfaction. Every software vendor has a dedicated support team to serve its customers. Support, software maintenance, customer portals, post-deployment assistance, and client testimonials are a few services provided under the support services segment. Customer portals, customer forums, technical tips, and software updates are a few helping aids made available to customers under this segment. With apt support, users can upgrade and maintain the deployed solution for a longer duration.
Learning Management System, By Delivery Mode
Learning Management System have founded a number of delivery methods across business domains and the LMS segments the market on the basis of delivery modes for better analysis of the market. Though there are a high number of LMS applications in the education industry, however, the corporate industry also has been actively investing in Learning Management system in the past few years. For ease of analysis, the total market has been segmented into 3 broad categories based on the ways it can be delivered to its users which comprise distance learning, instructor-led learning, and blended learning. Several countries, including the emerging economies, have seen a massive increase in the adoption of digital learning in the past decade, which has fueled the LMS market to a great extent. Companies, such as Cornerstone OnDemand, NetDimensions, Upside Learning, and Saba Software, develop applications to cater to various segments of the market.
Distance Learning
Distance learning is a way of learning where students do not meet directly with the teacher but use some electronic communications medium to exchange information. Electronic communications medium used to communicate with the teacher includes various audio and visual communication media, such as recorded videos, online live videos, and chats.
Distance learning saves time and travel efforts for both the parties, which is teachers and students, involved in the education process. Traditionally, distance learning had some severe disadvantages as compared to the direct learning process, however, advanced communication tools and increased connectivity have improved the effectiveness of distance learning significantly over the past few years.
With the help of advanced communication media, teachers or instructors can reach to a large number of students and can implement training processes more effectively as compared to the traditional classroom settings. LMS plays a key role in improving the efficiency of the distance learning program by organizing activities.
Instructor-Led Training
Learning Management System offers the option to personalize the content as per the target audience's preferred learning style to keep trainees as the priority. Instructor-led learning is a process of learning where one individual (instructor) takes a lead role in the learning process by giving instructions to the other learners. It can be conducted in a classroom setting or workshops. Conducting instructor-led training sessions in physical classrooms or workshops is comparatively expensive and limits the number of learners that can benefit from the process.
Several corporate organizations follow the instructor-led training process to train their employees; wherein experienced employees usually take the role of the instructor while comparatively less experienced employees take the role of a learner.
Instructor managed training is the most widely used method of training personnel in the organization. Numerous facets of instructor-led training in organizations can be simplified by using the best LMS. One such example of software tools package is the learning management solutions offered by Docebo that is used for managing instructor-led training.
Blended Learning
Increased need to adopt blended learning. Blended learning is time-saving, less expensive, effectively engages learners and a flexible and creative way to guide learners. Every organization has its own set of operational processes and practices, for which employees are provided with extensive and periodic training. The growing trend of pre-recorded lectures and virtual instructor-led training and the use of mobile devices has boosted the market growth of the blended learning delivery mode.
Learning Management System, By Deployment Type
This section discusses the current and future trends in the LMS market based on the deployment types, which include on-premises and cloud. Organizations and institutes can deploy Learning Management system on-premises if they have the required infrastructure or deploy it on-demand via the internet. The global adoption trends for cloud deployment show strong positive growth, whereas the on-premises deployment shows a slow growth rate during the forecast period. The adoption rate of cloud deployment is increasing due to features, such as pay-per-usage, more secure data, and reduced installation and maintenance cost. Moreover, cloud deployment does not require in-house IT experts and backup spaces. The cloud deployment type is gaining traction with organizations keen to employ industry best practices and extend learning support to its external customers. Considering the initial investment and maintenance hassles of on-premises deployment of Learning Management System, organizations are rapidly switching to the cloud deployment types.
Cloud
In the cloud-deployed LMS, services are generally hosted over the internet connection, and users can log into the service provider's site. The adoption of the cloud deployment type for Learning Management system in the training and development sector is growing rapidly. Most of the vendors are switching from the on-premises deployment type to the cloud-based solutions. Cloud-based LMS providers are actively delivering continual innovation with security at priority. Some of the Learning Management System cloud providers include SumTotal Systems, Docebo, SAP, and Expertus.
On-Premises
An on-premises service is a system, which is arranged on the infrastructure in organizations and associated with the Local Area Network (LAN). On-premises LMS or installed Learning Management system is stored on the server of the organization and the user or buyer needs to acquire a license to use this LMS. Set up and maintenance is taken care of by the internal IT staff of the buyer who has full control over the LMS software. The on-premises LMS applications enable enterprises to create, store, and deliver business-critical data and control the access to learning programs. The percentage share of on-premises LMS deployments is reducing, as these applications demand high initial investments and long-term developer commitments. On-premises applications are used by enterprises where continuous availability of a learning system is significant for a business process outcome. Major players in this market, such as SumTotal Systems, SharePoint LMS, and Upside Learning, provide on-premises LMS solutions.
Best Learning Management System, By User Type
Learning Management System is widely used across educational institutes and businesses. The user types present in the LMS can be categorized into academic and corporate. The academic segment has been further bifurcated into K-12 and higher education organizations, while the corporate segment has been divided into software and technology, healthcare, retail, BFSI, manufacturing, government and defense, telecom, and others (energy and utilities, transportation and logistics, and travel and hospitality).
Academic
The academic segment includes all the standard education courses covering education from UKG to higher education. LMS is used in academic to improve the efficiency of the learning process. Nowadays various universities are using LMS to improve academic performance.
K-12 - K-12 term refers to education till 12th grade, which is also commonly known as primary and secondary education. These courses usually focus on basic education required for most of the career paths or day-to-day activities, hence are considered as essential for every individual. According to some of the economic and social theories, governments should take responsibility for primary education. In several countries, governments or government institutions contribute to the primary and secondary education in some or the other form and exhibits control over primary and secondary educational institutions.K-12 is one of the most common courses conducted around the world with some variations. In many countries, syllabus and process of courses are unified under some of the regulatory institutions, thus in such cases, large-scale implementation of LMS can improve the efficiency and performance of the education process significantly.
Higher Education - Higher education is a term used for courses that are usually perused after the completion of secondary courses, there are a large number of advanced courses available for students to opt for after completing the secondary education. Nature of the syllabus at higher education is more complex as compared to primary and secondary education. Learners are expected to grasp more knowledge/skill in a short period in the post-secondary course, hence the importance of organizing the learning process is significantly higher in higher education. LMS is used in higher education to simplify the learning process.
Corporate
As businesses have become more competitive after the second wave of globalization, the importance of human resources has increased significantly over time, and employee training and development has evolved as a new norm in LMS. LMS in corporate is widely used in different industries, as digital learning is highly adopted for training the workforce in almost every organization. Enterprises across industries choose to deploy Learning Management System suites as per their learning requirements and regulations that need to be complied with. Every corporate has certain specific requirements for hiring, training, and learning processes. On the basis of corporate, the LMS market is segmented into software and technology, healthcare, retail, BFSI, manufacturing, government and defense, telecom, and others (energy and utilities, transportation and logistics, and travel and hospitality).
Software and Technology - The success of software and technology companies largely depends upon the skill/ability of employees in the organization. Skill and knowledge required in software and technology companies changes at a much faster pace as compared to other industries. R&D also plays a key role in software and technology companies. Learning Management System in software and technology companies is of the key importance to keep continuously improving the skills of employees
Healthcare - Need to keep healthcare staff updated on the latest treatments available and the upgraded pharma products. In the healthcare industry, it is critical to ensure the quality of practices performed by employees in the organization, medical practitioners need to update their knowledge and skills to provide the latest treatment to customers/patients. Keeping employees updated with the new medical devices and pharmaceutical products is another key aspect of the training and development module in the healthcare industry. Advanced eLearning technologies, such as 3D images

of internal organs and live interaction with experts, have increased the effectiveness of eLearning in the medical industry. In the healthcare industry, LMS is used in hospitals, laboratories, and research labs. Some companies provide Learning Management system specifically for the healthcare industry, such as HealthStream LMS by HealthStream.

Retail - Increasing need to bring coordination among employees working in retail stores. In the retail industry, stores are purposely located to cover a large customer base, and coordination between employees is of key importance to get a cost advantage in the competitive market. Several retail organizations have well-organized processes for logistics and material handling, and to execute these processes employees of the organization need to have some skills. Usually, retail companies continuously keep adding new products to their product range, it is difficult for employees of the organization to keep themselves updated with the all-new products added to the catalog.

The key skills training needed in the retail industry is sales expansion, product training, leadership skills, product advertising, insistence, customer experience and care,

retail recruitment, and communication. Best LMS in the retail industry usually focuses on areas, such as onboarding

, compliance, sales skills, and product knowledge.eCommerce retail companies have been expanding at a significant rate over the past few years, few eCommerce setups are also benefiting from economies of the scale. Employees in the

eCommerce

companies are required to coordinate with the multiple parties to ensure the right product delivery at the right time and the right place. Training and development play a key role in skill developments of employees.

Banking, Financial Services and Insurance - The need to reduce the cost of compliance management AND keep employees updated about new technologies. Some of the aspects covered under training and development programs in the BFSI industry are reducing the cost of compliance management, keeping employee updated with new technologies, providing customer relationship training, and improving the overall efficiency of the workforce. Tasks such as compliance management

and updating employees with the new technologies require continues training and development effort, hence LMSused in the banking industry usually focuses on these areas. Compliance management usually accounts for a large amount of banks' non-interest expenses, hence training employees to reduce costs of compliance management is one of the key aspects of training and development programs at banks.

Manufacturing - LMS in the manufacturing industry focuses on increasing efficiency, maintaining/improving quality, and safety compliance. Skilled technicians can greatly improve the efficiency of the manufacturing process and the quality of the final product. One example of manufacturing LMS can be given as ExpertusONE LMS for manufacturing provided by Expertus.
Government and Defense - LMS in the government and defense industry is usually implemented by issuing contracts for software or database management. Simulation

is one of the advanced technologies currently used for training of defense personnel. In simulation-based training, advanced game engines are used to create a simulated environment with a high level of details. Database security is important for any defense software-related undertaking that involves sensitive data, hence authorization, authentication, and access to the right personnel also play a crucial role in defense LMS.

Telecom - Traditionally phone calls have been the greatest revenue generator for telecom companies, however, in recent years, multiple revenue sources have been added to the revenue portfolio of several telecom companies. There are a number of mobile-based services that telecom companies have been involved in. Big telecom players have a huge number of customer base and are spread over the vast geographies. To manage multiple services provided to a large number of the customer base, telecom companies require skilled employees. To train a large number of employees spread over a large number of offices, LMS is one of the best solutions to consider. One example of the telecom LMS can be given as G-Cube LMS for the telecom industry.
Others - The others segment considered in the report are energy and utilities, transportation and logistics, and travel and hospitality. These subsegments possess significant market shares in the LMS space and operate in complex business environments, where on-the-job training is a must. Hence, it becomes necessary to offer high-quality training and development programs for employees to keep them well-informed about the latest trends and skills required to sustain in the rapidly evolving industry. Enterprises in these segment use best Learning Management system to effectively reach out to their mobile workforce and create an engaging learning experience. The energy and utility segment includes electric, oil, gas, water firms and power generation, waste management, water treatment, energy resources, and transmission companies among others. This segment is highly regulated and follows complex procedures. Employees have to work in high temperatures and pressures and under inhospitable circumstances and severe process conditions. It is important to train these employees for safety procedures, compliance, risk control, equipment handling, and upskilling. These requirements can be easily facilitated with the help of LLMS.
Best Learning Management System
Comparing 55 vendors in Learning Management System across 117 criteria.
Send your Business Requirement to Multiple Vendors in one go.
Requirements from other buyers (23)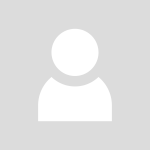 Buyer
07/04/2023
"price for managebac please"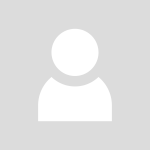 Buyer
14/03/2023
"I required a physical demo in the campus on how the software with a sample of TC, Bonafede certificate and payslip "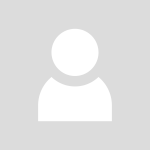 Buyer
vishwa choksi's requirement
08/07/2022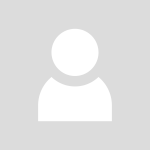 Buyer
Nia marwansari's requirement
06/07/2022
"Pricing for a total of 50 IB PYP Teachers for the academic year 2022-2023"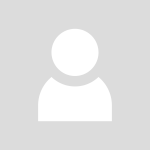 Buyer
05/06/2022
"For IBschool , admin, parent, teachers and coordinators"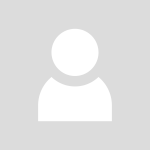 Buyer
25/05/2022
"Require compare between both LMS "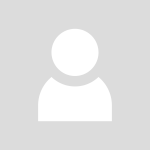 Buyer
Anantha Padmanabhan's requirement
04/03/2022
"development of LMS site"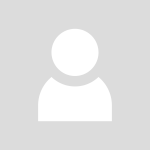 Buyer
Jihan Koumaiha's requirement
27/02/2022
"Pricing for a total of 12 IB Diploma Programme Students for the academic year 2022-2023"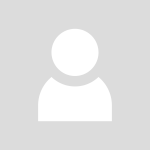 Buyer
16/09/2021
"Please provide pricing for a more relaiable and secure easyclass.com account"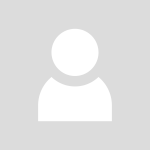 Buyer
Jacqueline Butler 's requirement
05/09/2021
"I am a grad student at Purdue University Global doing research"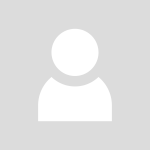 Buyer
Neelima Vegesna's requirement
05/07/2021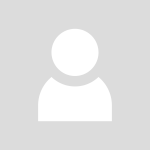 Buyer
29/06/2021
"I need to know the price of ManageBac, if we have 1,000 student from PYP1 to DP2"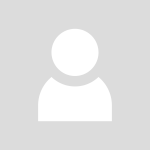 Buyer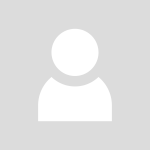 Buyer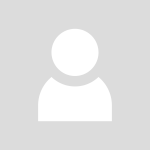 Buyer
Lukman Mudashiru's requirement
20/03/2021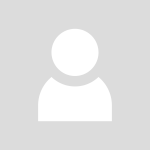 Buyer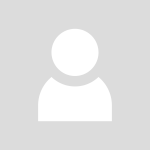 Buyer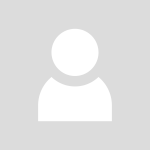 Buyer
Mojdeh Niyousha's requirement
01/12/2020
"Hi, I like to know about your price for IB DP for recent class of 25 students grade 12 and 25 students in grade 11."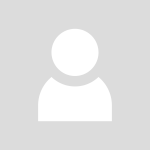 Buyer
Kapil nikam's requirement
25/11/2020
"I am a teacher and I want paid courses for students"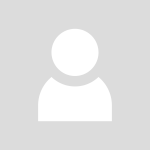 Buyer
Vijay Chandel's requirement
23/11/2020
"70-80 users, class management system"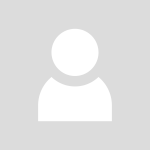 Buyer
Gerry Peppmuller's requirement
11/11/2020
"Regulatory compliance with US Federal RR Admin and OSHA along with construction industry standards. "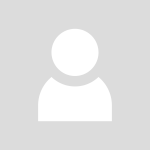 Buyer
Anya Buckley's requirement
09/09/2020
"An LMS that is an on premises installation. Not on a cost per user basis but as a license use basis. will start with +- 60-100 users for the first 2 months, then scale up - not sure how much as the uptake is not known. needs to have SSO, Rest API functionality, and an authoring tool would be nice..."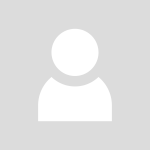 Buyer
12/08/2020
"Comparison report of TalenLMS, Mindflash and Upside learning "
500+ Learning Management System buyers negotiating "Group Buying Deal" through 360Quadrants
Learning Management System (LMS) is a software platform that enables organizations to develop, manage, plan, implement, and assess a specified learning process for providing learning and training to employees and students. LMS solutions can be deployed on cloud and on-premises systems. The Learning Management System market size is expected to grow to USD 22 billion by 2023, at a Compound Annual Growth Rate (CAGR) of 20%.
The major growth drivers for the market include increasing adoption of digital learning, growing inclination toward Bring Your Own Device (BYOD) policy and enterprise mobility, extensive government initiatives for the growth of LMS. Growing usage of Artificial Intelligence (AI) and Machine Learning (ML) in LMS is increasing the significance of eLearning in corporate and academic setups.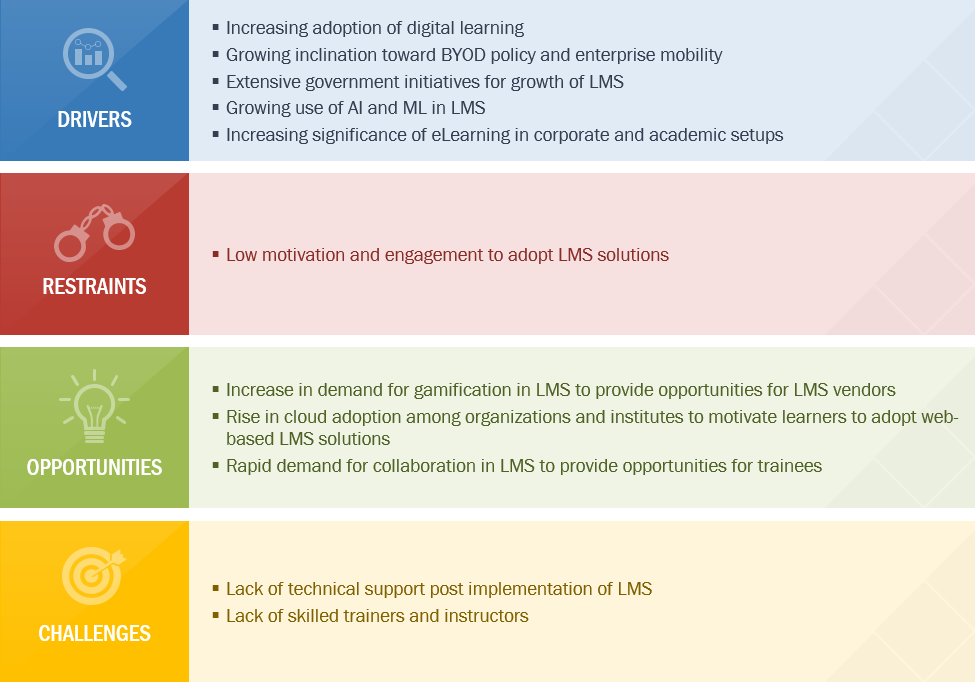 This report identifies and benchmarks the best learning management system companies, such as Cornerstone OnDemand (US), Blackboard (US), Saba Software (Canada), D2L Corporation (Canada), Adobe Systems US), and evaluates them on the basis of business strategy excellence and strength of product portfolio within the Learning Management System ecosystem, combining inputs from various industry experts, buyers, and vendors, and extensive secondary research including annual reports, company press releases, investor presentations, free and paid company databases. They are rated and positioned on 2x2 matrix, called as 'Company Evaluation Quadrant', and identified as Visionary Leaders (top companies), Dynamic Differentiators, Innovators, or Emerging companies.
The report includes market specific company profiles of all 25 players and assesses the recent developments that shape the competitive landscape of this highly fragmented market.
---
List of companies evaluated and profiled in the report:
ABSORB SOFTWARE
ADOBE SYSTEMS
BLACKBOARD
CORNERSTONE ONDEMAND, INC.
CROSSKNOWLEDGE
DOCEBO
D2L CORPORATION
EPIGNOSIS
G-CUBE
IBM
INSTRUCTURE
ISPRING SOLUTIONS
KNOWLEDGE ANYWHERE
LATTITUDE CG
MCGRAW-HILL
MPS
ORACLE
PARADISO
PEARSON
SABA SOFTWARE
SAP
SCHOOLOGY
SKYPREP INC
SUMTOTAL SYSTEMS
UPSIDE LMS
This report identifies and benchmarks the world's best LMS companies, such as Cornerstone OnDemand (US), Blackboard (US), Saba Software (Canada), D2L Corporation (Canada), Adobe Systems US), and evaluates them based on business strategy excellence and strength of product portfolio within the Learning Management System ecosystem, combining inputs from various industry experts, buyers, and vendors, and extensive secondary research including annual reports, company press releases, investor presentations, free and paid company databases. They are rated and positioned on a 2x2 matrix, called as 'Company Evaluation Quadrant', and identified as Visionary Leaders (top companies), Dynamic Differentiators, Innovators, or Emerging companies.
SAMPLES: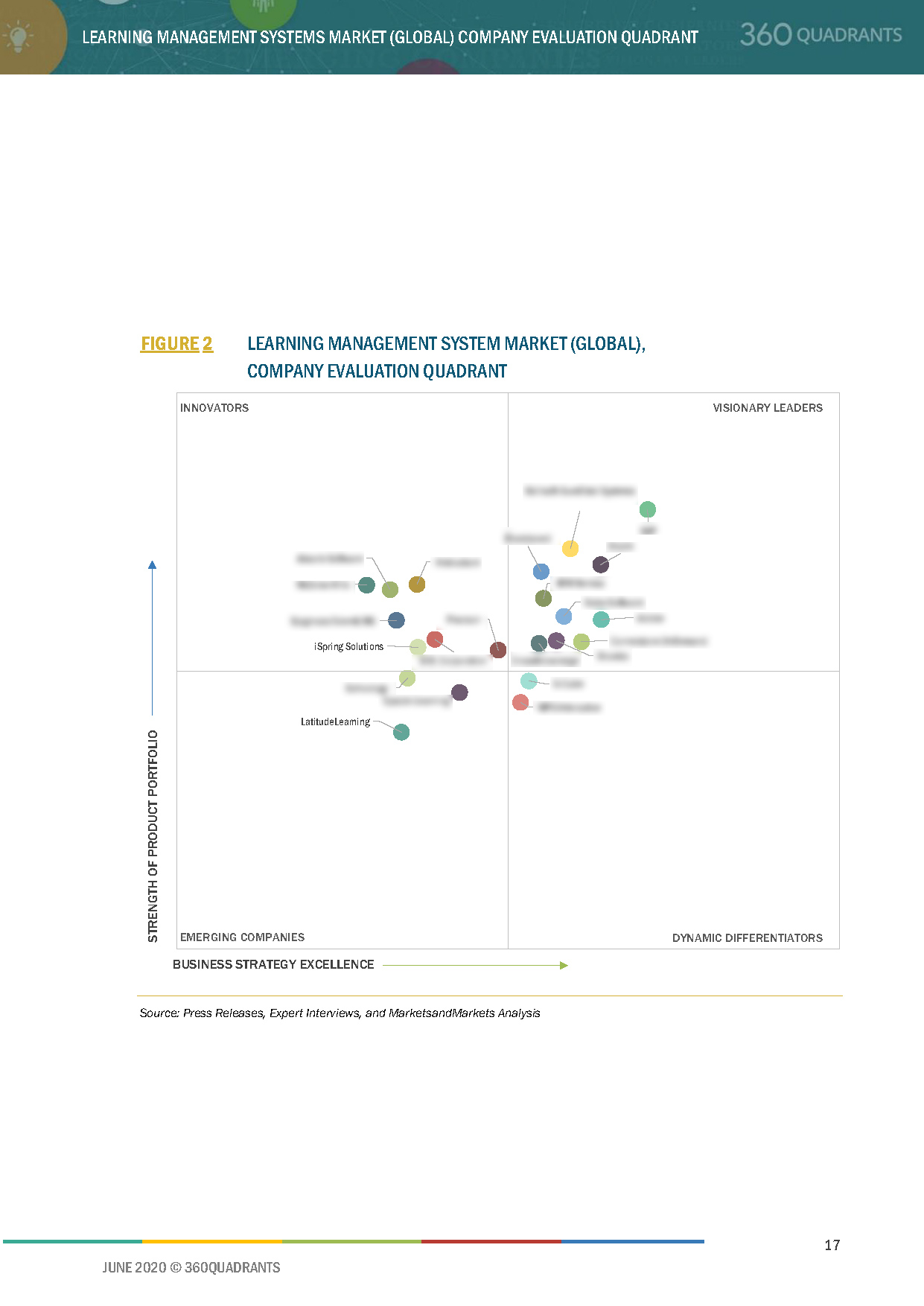 ---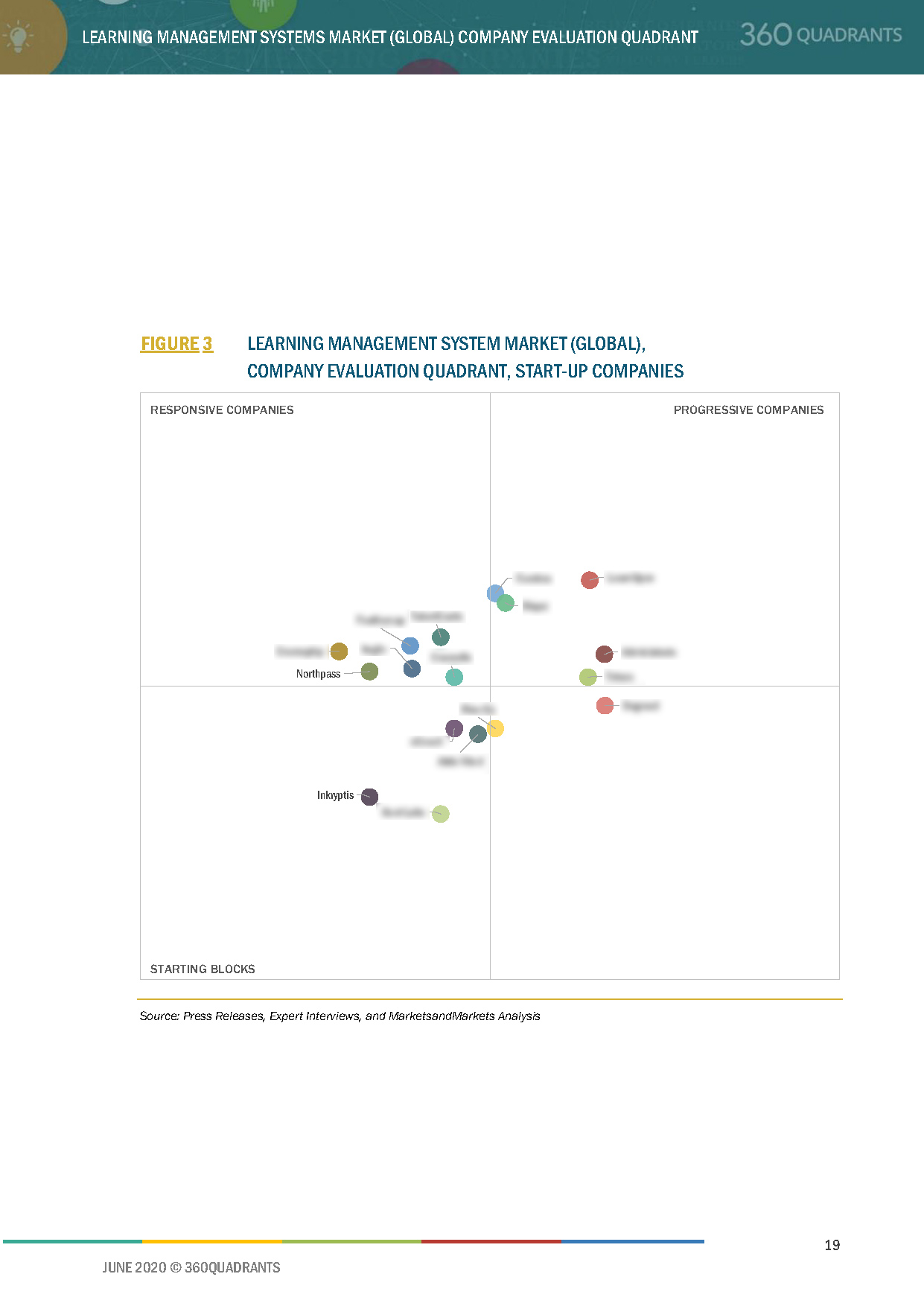 ---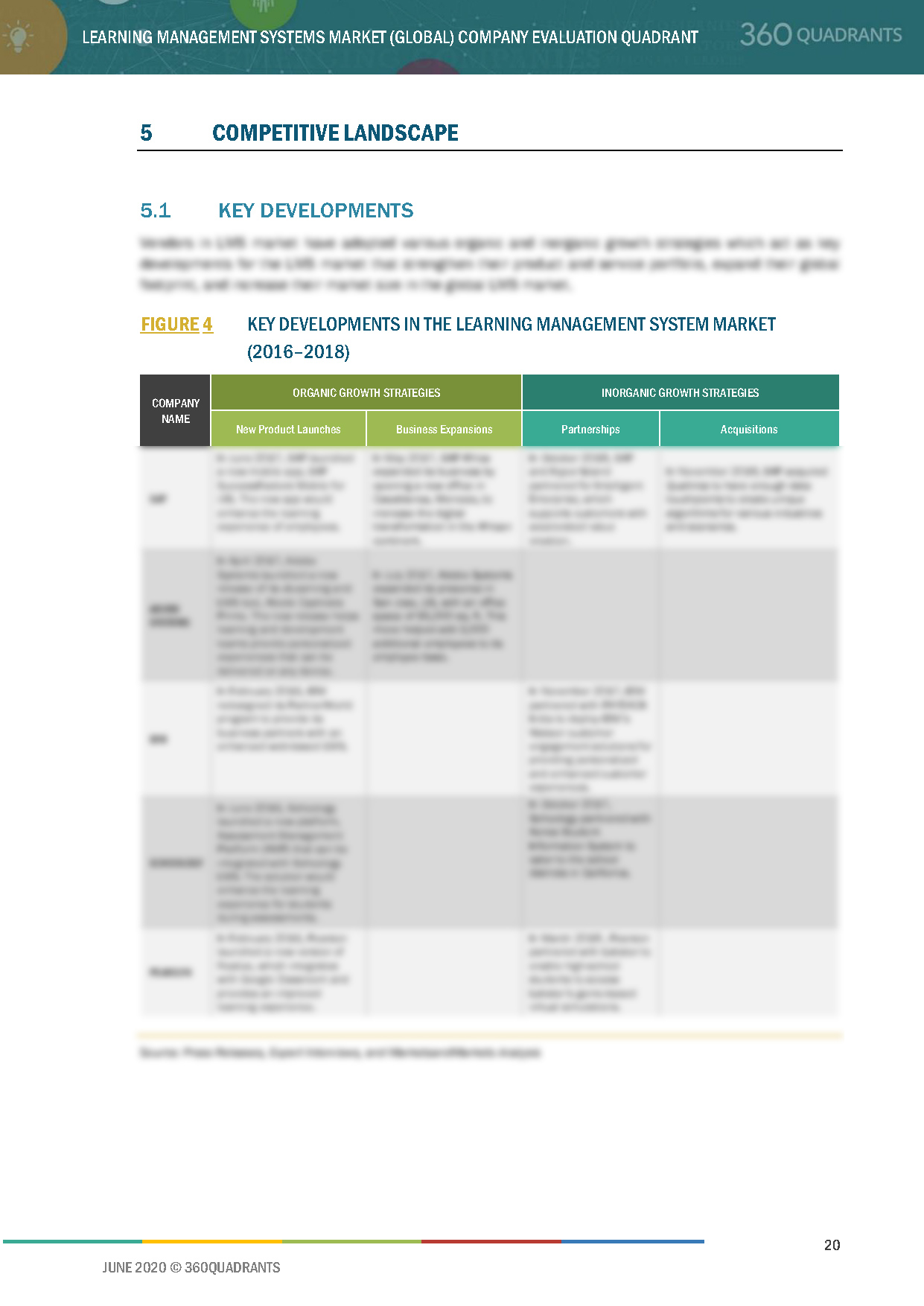 ---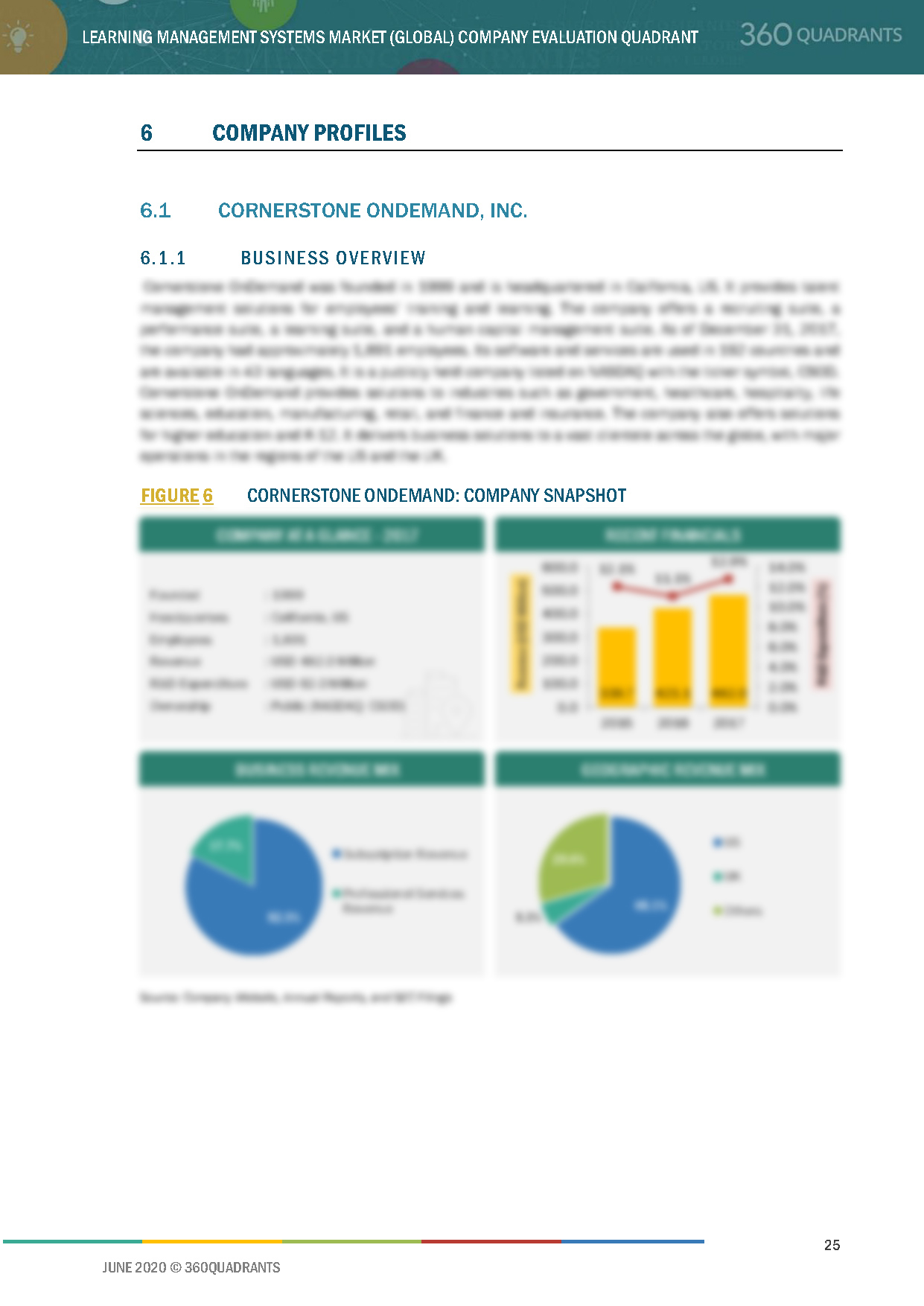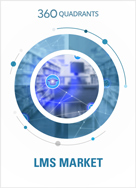 Request Free Sample Report
Personalize Your Research Requirement
Updated version of this Quadrant
Different Company Evaluation Quadrant
'Startup Only' Company Evaluation Quadrant
Region or Country specific evaluation
Application or Industry specific evaluation

..Read More
Analyst Briefing & Inquiry
Submit a Briefing Request
Question about our published research
Request for evaluation of your organization for specific market
Request for re-evaluation of Company Evaluation Quadrant

..Read More