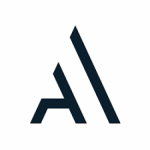 (2 Reviews)
Settle Overview
Settle payment gateways software is an electronic payment gateway and introduced to make transactions easy between merchants and consumers. It enables phone transactions for every user while paying or accepting the payments from anywhere and everywhere with just a phone number. The transactions with the software are secure and safe which is very essential in the world of financial insecurity. Settle is a step forward to make the world financially digitalized.
Settle Pricing:
Settle pricing is not revealed by the vendor. For any settle pricing details, merchants need to contact the direct vendor. One thing is clear though, there is not much paperwork involved and no lengthy contracts. The software works with any EU bank accounts.
Settle Demo:
No option for a trial period is available on Settle payment gateways software. But the merchants get to know about the app through a demo, tutorials, and documentation. The vendor is ready to explain each and every feature and tool involved with the payment gateway to all the users.
Features:
Upscale in the sales:
Accept and allow anywhen to do transactions upon selling your goods or services by scanning a QR code available at the seller. Connect to the software with the existing cash registry or can transfer the money to the respective bank accounts.
Anywhere and Everywhere:
The software is available anywhere and everywhere, sellers need to print out the QR code and display it to the consumers for completing the transaction. Pay using the softwareeither by searching the business name in the app (during online delivery) or simply scanning the QR code.
Secure and easy:
The software is a licensed platform and totally secured. Users can link up their credit cards and debit cards for all the transactions. Requests for money became easy with Settle payment gateway. User can add up stickers or video to ease the tension while asking the pending payments.
Online Orders:
Filling up the forms during online ordering can be avoided using the app. Users can find all online ordering platforms such as food delivery and eCommerce shopping. Integrated location-based recommendations during online food delivery to make it easy while choosing restaurants.
Settle USP
Merchants can register multiple branches of their businesses with settle payment gateways software. It will help the merchants to get insights into their sales. The software will collect all the transaction data and visualizes it for free. Merchants can get the customer's data in a GDPR compliant way and also can keep track of the live transactions.
No Frequent Comparisons
No Strengths or Weaknesses
Buyer, Automotive, Enterprise
Vice President,
Company Name Classified
"Virtual money"
Carrying cash is not possible for many occasions and the motive of settle regarding digitalizing the transaction did eliminate this problem.
Transportation and Logistics
Chief Project Manager,
Company Name Classified
"No Forms"
Forms always been a time taking and sometimes complex procedure. Settle made it easy for the users by replacing forms with direct transactions.
Questions And Answers
Have a Question? Ask here.
No Questions
Create an account or sign in to view this content
No Photos / Videos