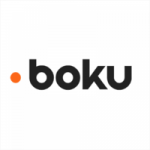 (2 Reviews)
Boku Overview
Boku payment gateways software allows customers to pay for goods and services with their mobile phone number. The purchases are automatically billed to the customer's mobile network operator bill. It also helps to buy games, and purchase services from entertainment and social sites with wireless billing. It has become a trustworthy product as it provides security to its customers and enables merchants to build their businesses.

Boku Pricing
There is no information about Boku pricing plans on the website. The company has to be personally contacted to obtain current Boku pricing. Final cot negotiations are conducted with the vendor. Most software companies and vendors require you to contact them with details so they can offer competitive personalized pricing based on your needs. For the best pricing plans, contact the vendor.
Boku Demo
No, the website does not have an online demo of Boku payment gateways software. However, it is fairly easy to use as a mobile payment gateway.
Features
Carrier Billing and Mobile Wallets:
Get new paying customers and increase revenues by allowing anyone with a mobile phone to make payments.
Reach customers who are unwilling to use traditional methods of payment like using credit cards.


Carrier Building Programs:
Integrate businesses into carrier building programs which allow mobile operators to market the business to their subscribers as an included or add-on benefit.
Create an account or register credentials without needing to download any app.


Mobile Identity Solution:
Protect the identity of the business from account takeovers by authenticating mobile number possession directly with its built-in connectivity.
Verify the user's name and address for protection against synthetic IDs that impersonate real identities.


Connecting Worldwide:
Connect with mobile network operators in more than 50 countries.
Create Co-Marketing Campaigns with mobile operators to discover more users.
Boku USP
Boku payment gateways software has a unique selling point that its customers include Microsoft, Google, Apple and so on with payment and identity systems. It provides strict 2-step ID verification and direct built-in connectivity to ensure protection against any fishing identities, compromised numbers and account takeovers. It provides an easy alternative to credit and debit card payments which increase paying users for the merchants.
No Frequent Comparisons
No Strengths or Weaknesses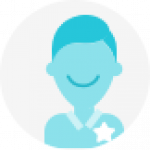 Buyer, Finance, SME
Global Head - Service and Product Development,
Company Name Classified
"Secure Identity Protecting Tool"
Boku does not require any additional details except the phone numbers. All personal information is encrypted and safely stored which makes Boku trustworthy for its consumers. It also verifies numbers so that duplicate or synthetic identities are not able to access the network.
Buyer, Telecom Infrastructure, SME
Global Head - Service and Product Development,
Company Name Classified
"Convenient Payment Gateway Tool"
It is easy to use and does not even require a credit card for enabling payments. It helps merchants grow their businesses by reaching customers who avoid paying with traditional methods like credit card payments.
Questions And Answers
Have a Question? Ask here.
No Questions
Create an account or sign in to view this content
No Photos / Videos