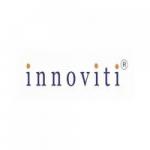 (2 Reviews)
Innoviti Overview
Innoviti payment gateways software is for digital billing and accounting in India. It offers advanced software and payments' infrastructure. It helps offline businesses and merchants to avail payment solutions which can increase sales and cuts operational costs. It maximizes returns of the customers as well as investors through technological innovation. It recently added an exclusive "unbutton" interface design for the convenience of the cashier and the customer. It replaces button-pressed actions usually available.

Innoviti Pricing

Innoviti Pricing plans are not provided on its website or any other platform. The customers will have to personally contact the Company to obtain the current Innoviti pricing in the market. Final price negotiations should be conducted with the vendor. For the best pricing plans, contact the vendor.
Innoviti Demo
There are several videos available featuring different functions of the Innoviti payment gateways software. Access these videos by visiting the official website. Free demos are also available on request.
Features
Payments Processing Platform:
Engage with customers at the checkout counter, at their home or even at the supermarket by providing customized promotions.
Integrate billing system and fast transactions to provide reliable services to the customers.


Delivery and Self-Checkout:
Use portable terminals available through Innoviti for convenient home delivery and payment.
Allow customers to avail self-checkout at the kiosks with a fully integrated UP and credit/debit card option.


EMI services:
Let the customers Zero Cost total EMI offers on any brand without any date restrictions on the merchants/businesses. The customers can choose any credit card to avail the EMI offer.
Instantly activate Total EMI offers within 20 minutes.


Short-Term Loans:
Avail easy short-term loan plans to allow dealers to get capital credit and lenders to build a visible loan book and reduce operating costs.
Enable suppliers to benefit from by providing better control and reducing uncertain business returns.
Innoviti USP
Innoviti payment gateways software provides a well-structured, front-end integration between the store's billing system and all payment acceptance terminals which allows for seamless overall billing and payment reconciliation. It automates manual billings which reduces the cost of processing electronic payments. Its EMI services are flexible and easily activated within 20 minutes.
No Frequent Comparisons
No Strengths or Weaknesses
Buyer, Construction, Enterprise
General Manager,
Company Name Classified
"Hassle-Free Total EMI services"
The platform offers Zero cost total EMI offers to customers with no essential credit card restrictions. The platform allows merchants to offer EMI services anytime, without any date restrictions.
Buyer, Automotive, Enterprise
Vice President,
Company Name Classified
"A seamless Customer Payment Solution"
Innoviti uses its technological prowess to offer customers with fast, reliable integration with their billing application for achieving more control on payment collection. The cloud integration and automated transfers helps customers reconcile with every payment by reducing human input errors.
Questions And Answers
Have a Question? Ask here.
No Questions
Create an account or sign in to view this content
No Photos / Videos