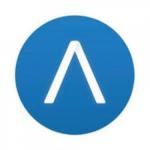 (2 Reviews)
Lydia Overview
Lydia payment gatteways software is a leading mobile payment platform that aims to facilitate payments. The software is a social interface that connects phones with cards to pay anyone with one app, enabling users to make payments with ease through a mobile wallet system without having to carry any cheques or ATM card. It is designed in a way that ensures simplicity, instantaneity, and security at every step. Multiple bank accounts can be linked whilst every customer is assisted

Lydia Pricing
Lydia pricing starts from free for a normal account and with € 2.99 per month for the Premium account. With Premium Lydia pricing, clients can get the advantage of 0% commission on various money pots. Clients can consult details of offer, limits, and thresholds through the website too.
Lydia Demo
Lydia payment gateways software is free to use from android or apple platform users to make transactions and to acquaint the users about the functions.
Features
Multitasker:
Handles monitoring of all bank accounts while allowing to make bank transfers also.
Allows to set recurring payments, text messaging, and much more.

Control:
Generate instant payment receipts and equipped with advanced features protected by biometric security.
Facilitate setting limits and blocking of payment cards.

Modern view:
Integrate universal cards with a number of accounts to ease the transactions.
Provide dynamic virtual cards and also joint accounts.

Availability and Effectiveness:
Allows contactless pay with QR code of GooglePay, SamsungPay, ApplePay etc.
Facilitate shared contacts and online money pots.

Advanced Features:
Allows to transfer money instantly and hassle-free via a trustable and secure platform.
Facilitate seamless payments and does not charge an extra fee for the transaction.
Lydia USP
Lydia payment gateways software is helpful in spending money overseas without charge or withdrawal fees while paying contactless anywhere via any mobile device (no sum cap, fully secured). The software can control multiple bank accounts by integrating from a single app and helps to transfer money instantly to a friend via phone number. The software also allows to pay electronically safely and securely using limitless Internet Cards and allows set up shared accounts to share expenses equally for example- couple, flat-share, travel with others, and so much more.
No Frequent Comparisons
No Strengths or Weaknesses
Buyer, Software, SME
General Manager,
Company Name Classified
"Fast and Reliable"
Payments made through Lydia were quick and instantly got transferred within a short period of time.
Buyer Insurance
Project Manager,
Company Name Classified
"Advanced and Affordable"
Lydia is the most affordable and easy to manage platform. Also, with minimum charges, Lydia provides advanced features.
Questions And Answers
Have a Question? Ask here.
No Questions
Create an account or sign in to view this content
No Photos / Videos