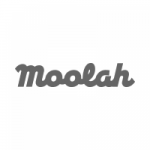 (2 Reviews)
Moolah Overview
Moolah Payment Gateways Software is a credit card processing software that makes it easy for small businesses and larger companies to process credit cards, so the company can concentrate on developing their business without thinking about complicated card processing practices. Moolah Payment Gateways Software offers a single merchant account that enables the company to accept payments via credit card in-store, on the road and online. It also makes transfers via credit card and depositing money into company bank accounts.

Moolah Pricing
Moolah pricing come in two variants for online and in-person-Online: With FREEAuthorize.Net gateway – 2.69%+$0.29 on all transactions each month or $19.95, whichever is greater.
In-Person: With FREE Poynt Smart Terminal - 2.69%+$0.29 on all transactions each month or $99.95, whichever is greater.
Moolah pricing charges no monthly or annual fees, no equipment or software to buy, can be cancelled anytime.
Moolah Demo
Moolah does not have a free version. It does not offer a free trial. Further details about the demo can be asked through the website.
Moolah Features
Simple Pricing:
Accept all Visa, MasterCard, American express card etc at the same rate.
Charges no annual fee and cancellation can be done anytime.
Free Poynt Terminal:
Provides free Poynt terminal for credit cards.
Manage business from anywhere with Poynt HQ.
Free Authorize.Net:
Provide features like API, recurring bills, third party integrations.
Pay securely by credit card or available mediums like Apple Pay.
Online Payment Form:
Integrate online payment form on the website.
Provides online invoicing and subscription billing.
Advanced Features:
Quick deposits of credit card payments within 1-2 business days.
Maintain PCI compliance with advanced security features.
Moolah USP
Moolah Payment Gateways Software is a registered partner of Visa and MasterCard with good partnerships with several banks and is one of the best available mobile POS systems, providing merchant accounts to clients in several countries. A versatile Poynt Smart Terminal accepts chip and magnetic strip cards and links to Wi-Fi and is fitted with a dock that serves as an Ethernet port and enables USB access. For all purchases, Moolah has a single flat rate. It's one of the only internet delivery firms that set you up a merchant account and payment gateway.
No Frequent Comparisons
No Strengths or Weaknesses
Buyer, Software, SME
General Manager,
Company Name Classified
"Simple rate structure"
Moolah has a single flat rate for all transactions regardless of whether the customer hands a debit, credit or rewards cards.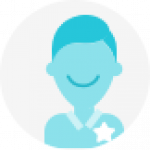 Buyer, Finance, SME
Global Head - Service and Product Development,
Company Name Classified
"Quick to respond and easy to use"
It''s user friendly, quick to solve an issue without having to call the corporate office every time. Moolah also allows to have multi users on one account.
Questions And Answers
Have a Question? Ask here.
No Questions
Create an account or sign in to view this content
No Photos / Videos