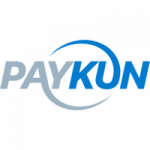 (2 Reviews)
PayKun Overview
Paykun payment gateways software is a simple and secure medium to conduct digital payments and other online transactions. Targeted at small and medium merchants, the software is extremely easy to set up and use due to its seamless onboarding without any paperwork. With low transaction fees and no hidden charges, this payment gateway ensures a high return on investment for businesses of all sizes.

PAYKUN PRICING
Paykun Pricing currently offers two plans, both of which are dependent on the size of the enterprise and the number of transactions. The Paykun Pricing models are described below.
Standard Plan – 1.75% per transaction for Indian debit cards, net banking, and online wallets. 2% per transaction for Indian credit cards and PayTM wallet. 3% per transaction for international credit cards, diners, Amex cards, and JCB.

Enterprise Plan – This is a custom made plan. More information on the costs can be found out by contacting the sales team.
PAYKUN DEMO
Paykun payment gateways software offers a free demo on its official website. The demo undertakes the entire payment process from entering details to receiving notifications. Unacquainted users can quickly understand the entire process within a few minutes.
FEATURES
Powerful Dashboard:
Manage and contact customers directly from the dashboard by generating custom invoices and emails.
Generate powerful data reports about statistics such as hourly transactions, success rate, and peak business hours.

Interactive Payment Gateway:
Ensure final sales with a simple and quick payment gateway with features such as payment retry and saved card details.
Manage funds easily with quick settlements and receive payments in the bank account directly within three days.

Payment Link Generation:
Create and share payment links with customers over multiple platforms including WhatsApp, email, and SMS.
Manage payments without any online presence using payment links, QR codes, and embedded pay buttons.

Payment Gateway Integration:
Start collecting online payments instantly by using integration kits and downloadable SDKs.
Utilize the free integration service to ramp up your website and create a payment gateway with ease.
PayKun USP
Paykun payment gateways software is a highly intuitive payments solution with low transaction fees. Speedy settlements and payment transfers give merchants more monetary freedom regarding their businesses. Moreover, it mitigates any sort of compliance risk by constantly updating its policies to match the banking, finances, and taxation laws of the country. The sales data generated by the gateway can be compressed into charts, reports, and diagrams making it easy to understand for someone with little knowledge of data analysis.
No Frequent Comparisons
No Strengths or Weaknesses
Buyer, Ecommerce
Head - Product Management,
Company Name Classified
"Fast On-boarding and Set up"
Merchants can create an account and set up the gateway without indulging in any paperwork or unwarranted procedures.
Buyer, Telecom Infrastructure, SME
Global Head - Service and Product Development,
Company Name Classified
"Quick Settlements"
With fast payouts, Paykun allows merchants to maintain cash flow without any hindrances.
Questions And Answers
Have a Question? Ask here.
No Questions
Create an account or sign in to view this content
No Photos / Videos