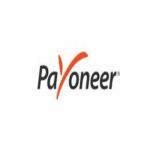 (2 Reviews)
Payoneer Overview
Payoneer facilitates global commerce by providing solutions for connecting businesses, professionals across the globe with multi-currency, cross-border payments platforms. It aids organisations and online businesses to improve their reach globally. It equips users with the ability to receive, process and manages their international payments. It allows users to expand into new markets, requests payments from a client, receives digital money and other such functionalities.

Payoneer Pricing
Payoneer pricing is not rigid and is subject to customization. It depends on the organisation needs and other factors. The Payoneer pricing quote can be obtained upon customer solicitation. Most software companies and vendors require you to contact them with details so they can offer competitive personalized pricing based on your needs. For the best pricing plans, contact the vendor.
Payoneer Demo
Payoneer payment gateways software does not have demos but a how-to video is hosted on the website for users to get a general idea of its interface and features. Customers looking for more information can use its resources such as blogs, resource centers, and customer stories.
Payoneer Features
Multi-store payments:
Sell products across multiple marketplaces and manage all payments from various marketplaces through a single interface.
Track and view all earnings from multiple store payments in just a single click

Multi-currency payments:
Open receiving accounts in multiple countries like US, UK, Japan, Australia etc.
Receive payments from marketplaces in different countries directly to the Payoneer account

Integrated payout partners and payment requests:
Receive payments from software already integrated mass payout partners, including e-commerce and freelancing marketplaces, directly into the account.
Provide an easy and quick platform for customers to pay and to request payments from them

VAT payments and FRIC support:
Pay VAT fees for EU and UK with the GBP and EUR funds present in the Payoneer account without any fees.
Receive Digital FRICS, hassle-free, automatically and directly to the Payoneer account
Payoneer USP
Payoneer is a powerful platform that enables local businesses to penetrate and sell their products online across multiple online marketplaces from around the globe by allowing businesses to set up a global payments interface. Through Payoneer Payment Gateways Software users can receive and manage their payments from several countries. It supports multiple payment methods in multiple currencies.
No Frequent Comparisons
No Strengths or Weaknesses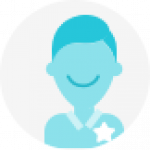 Buyer, Finance, SME
Global Head - Service and Product Development,
Company Name Classified
"Versatile virtual wallet"
Payoneer's myriad features allows customers to sell their products across several countries without having to worry about multiple currencies, exchange rates and VAT payments.
Buyer, Telecom Infrastructure, SME
Global Head - Service and Product Development,
Company Name Classified
"Must have tool for mid-size businesses"
Payoneer is a powerful tool to have in the arsenal for small to medium sized businesses looking to sell their products in the global market
Questions And Answers
Have a Question? Ask here.
No Questions
Create an account or sign in to view this content
No Photos / Videos