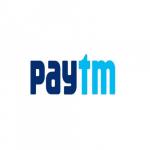 (2 Reviews)
Paytm Business Pricing & Demo
Paytm Business Overview
The Paytm Business app facilitates holistic payment solutions for online merchants to accept online payments. The application supports several payment methods alongside the classic bank transfers. It aids online businesses across various scales in offering a seamless and protected payment experience to accept payments via the Paytm payments gateway. Businesses with online stores can integrate the Paytm standard checkout interface onto their websites easily to provide their customers with a speedy and secure checkout process.

Paytm Business Pricing
Paytm Business pricing is not categorised into packages and fixed plans. Customers can get a custom Paytm Business pricing quote upon solicitation. The pricing will depend on several factors like the size of the business, its sales volumes etc.
Paytm Business Demo
Paytm Business hosts video demos of how users can use its interface and take advantage of all its features to their maximum capacities, on their website. Users can also go through blogs and developer documentation for additional knowledge.
Paytm Business Features
Seamless integration:
Integrate the Paytm payments gateway onto business sites and apps with Paytm SDKs and APIs, thus, moving away from using third-party websites for checkout.
Utilize the Blink checkout to implement the payment gateway with minimal use of coding

Secure Payments:
Avoid high-risk transactions using Paytm's powerful Anti-fraud technology models.
Ensure safe and secure payments transaction using PCI compliant Decision support system with 128-bit end to end encryption

Improved success rates and visibility:
Facilitate speedy checkouts with Paytm's intelligent routing system using direct bank integrations.
Enhance visibility with the customization and lack of re-directions to bank pages

Analytics support:
Create a powerful dashboard and view all payments in a single interface.
Obtain insights regarding sales volume growths, user profiles and suggestions on areas of improvement

Auto-debit and plugin support:
Integrate auto-debit feature for faster checkouts with just a single click by linking Paytm account and Paytm payment interface.
Integrate the Paytm payment gateway as a plugin onto existing e-commerce sites
Paytm Business USP
Paytm Business allows users to integrate a powerful payment gateway interface onto their e-commerce websites and mobile applications. They aim to assist online businesses in improving their sales number with fast and secure checkouts, thus, effectively reducing checkout abandonment rates. They offer merchants the ability to customize the interface and stay updated with high data visibility.
No Frequent Comparisons
No Strengths or Weaknesses
Buyer, Manufacturing, SME
Chief Product Officer,
Company Name Classified
"Easy and effective interface"
Paytm Business equips online businesses with all the features necessary to facilitate speedy and safe checkouts and improve their sales volumes.
Buyer, Oil and Gas, Enterprise
Global Head - Service and Product Development,
Company Name Classified
"Standard-setting platform"
This platform enables businesses to support in-app payment processing and multiple payment options, thereby, making shoppers comfortable with their experience from start to finish.
Questions And Answers
Have a Question? Ask here.
No Questions
Create an account or sign in to view this content
No Photos / Videos