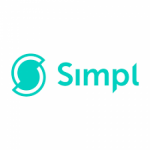 (2 Reviews)
GetSimpl Overview
GetSimpl payment gateways software enables the customer to skip paying separate bills again and again. It helps to bring all the bills together to make payments easier. It works with various essential merchants like Bigbasket, Zomato, Dunzo, Bounce, Fasos and many more which makes it useful for paying bills on a daily basis. It adds all transactions and generates one bill to reduce any payment hassles.
GetSimpl Pricing:
GetSimpl pricing plan information is not available in their web pages. Contact the company personally to obtain current GetSimpl pricing. Final price negotiations have to be conducted with the vendor. Most software companies and vendors require you to contact them with details so they can offer competitive personalized pricing based on your needs. For the best pricing plans, contact the vendor.
GetSimpl Payment Gateways Software Demo:
Get Simpl Demo is available only on applying for a request on its website. However, there are videos available on YouTube showing how to use the Simple App
Features:
Simple Checkout:
Buy online instantly and pay any time within 14 days' time without any requirement for instant payment. Checkout with a single click with no payment failures during a transaction.
Security and Trust:
Build trust with customers by enabling them to pay later and refund instantly when necessary. Secure customer transactions by reducing the number of times bank data are filled out online.
Multiple Online Partners:
Buy goods and services easily from multiple merchants like Uber India, Amazon, Shein, Myntra, Dominos, Netflix, Hotstar, Oyo, BookMyShow and many more. Pay for groceries, movies, clothes, transportation and entertainment together with one click.
Control Checkout Flow:
Take control of the checkout flow with the help of Simple App. Engage in transparent transactions that limit charges according to the spending behaviour of the customer.
GetSimpl USP
GetSimpl payment gateways software enables is fast and easy to use. It reduces the number of times users need to make payments by adding all the transactions in a single bill. Moreover, the app allows you to pay any time within 14 days so customers can buy even without actual money in the accounts. Its secure instant transaction reduces chances of fraud by reducing the number of times customers enter card details.
No Frequent Comparisons
No Strengths or Weaknesses
Buyer, Chemicals and Materials, SME
Project Manager,
Company Name Classified
"A Secure Transaction System"
Simple promises authentication and safety by verifying details like location and transaction history to keep customers safe from fraudulent activities. It focuses on user experience by way of building trust with its customers.
Buyer, Software, SME
General Manager,
Company Name Classified
"A Hassle-Free Payment Gateway"
The app enables the customers to experience an easy-going and hassle-free experience in digital payment. It provides instant refunds and no transaction failures.
Questions And Answers
Have a Question? Ask here.
No Questions
Create an account or sign in to view this content
No Photos / Videos