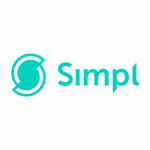 (2 Reviews)
Simpl Overview
Simpl payment gateways software is a payment gateway interface that online businesses and e-commerce sites can incorporate into their websites and mobile applications to allow shoppers to checkout with a single tap and pay their bills later. The software allows shoppers to have practically no latency between checking out and payment transactions. The software forms an interface between merchants and shoppers. It takes care of payment transactions and management while businesses can focus on increasing their sales and brand trust amongst its users.
Merchants are instantly refunded and Simpl provides almost 0% payment failures. It ensures that all payment data are encrypted for maximum security. By making the shopping experience faster merchants can improve their sales and brand reach.

Simpl Pricing
Simpl pricing scheme is subjected to customization based on the merchant's needs and other parameters like sales volumes etc. However, Simpl pricing quotes can be obtained upon customer solicitation via website or call. Most software companies and vendors require you to contact them with details so they can offer competitive personalized pricing based on your needs. For the best pricing plans, contact the vendor.
Simpl Demo
Simpl payment gateways software does not offer any video tutorials and demos on its website. However, users looking to learn about its interface, features and how they can be used, can read interesting and detailed blog articles on the Simpl's medium account.
Features
Frictionless Faster checkout:
Allows users to checkout in an estimated 3 secs with a single click, opting to pay the software in the future.
Reduce checkout time and hence improve sales with very low customer abandonment numbers

Low failure rate:
Experience almost 0% payment failures through Simpl's payment interface.
Receive payments on-time without any worry and rest assured that customers are making successful payments without failures as well

High security:
Take advantage of multi-factor security checks that occur for each payment through Simpl's payment interface.
Ensure fata security with Simpl's end to end encryption services

Instant refund and multi-payment options:
Get instantly refunded for every checkout being made.
Take advantage of Simpl's multiple payment options to send and receive payments
Simpl USP
Simpl payment gateways software is an innovative and compelling platform that enables online e-commerce store do business much faster and amass user trust and loyalty. By incorporating the interface into e-commerce websites and applications, merchants can enable lightning-fast checkouts in under 5 seconds with just a single click. Shoppers registered with the software can simply click pay with Simple option and check out immediately.
No Frequent Comparisons
No Strengths or Weaknesses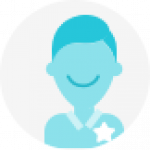 Buyer, Finance, SME
Global Head - Service and Product Development,
Company Name Classified
"Must have tools for Merchants"
Incorporating this feature into e-commerce sites and applications provide merchants a significant competitive edge as fast checkouts guarantee better sales.
Buyer Insurance
Project Manager,
Company Name Classified
"Reliable and secure platform"
Merchants need not worry about getting paid, as Simpl makes instant transfers as soon as a customer transaction ends. It also offers iron-clad security to all user and payment data.
Questions And Answers
Have a Question? Ask here.
No Questions
Create an account or sign in to view this content
No Photos / Videos