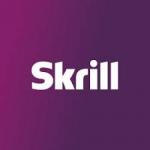 (2 Reviews)
Skrill Overview
Skrill payment gateways software is a digital payment solution that has an understanding of facilitating consumers worldwide. It mandates efficiency and effective payment processing be it sending, receiving or subscriptions. Additionally, it allows ATM transactions within its access as well as it is widely available in mobile devices too. It allows the global target audience on its domain.

Skrill Pricing
Most of the payments with the software are free of cost. Skrill Pricing is completely based on the amount sent or received in some cases. Skrill Pricing plans are:
Sending Money with Skrill- up to 2% for domestic transfers, free for international

Receiving Money into Skrill- Free in all cases
Administration fees for uploading and withdrawing will be charged.
Skrill Demo
Skrill payment gateways software being a global payment gateway allows smooth flow on the portal. For the same, a free trial is available on the website. Though there is no Free Demo available as the account setup cost is not applicable. Therefore, you can simply create your account without any charge and explore its portal.
Features
Online Dashboard:
Access the online dashboard by creating a free account through the website or mobile application.
Connect several accounts onto the same dashboard for a seamless transaction preview

Multi-Card and Currency:
Provide access to over 30 currencies across the globe and acting as multi-forex.
Enable integrations and acceptance of almost all cards, UPI, Bitcoin, Net banking and Skrill transfers

Modern Security Tool:
Keep all transaction information, passwords and critical data secure with no privacy lags.
Allow anti-fraud screening feature to scan each and every transaction along with monitoring of account

Prompt Transactions:
Send and receive transactions promptly with high-efficiency modern payment portal using Skrill 1-tap.
Receive money in skrill account, transfer to the bank account or transfer from account quickly

Personal Payment Tool:
Enable online payments for individuals anywhere and anytime to forego cash payments completely
Skrill USP
Skrill payment gateways software supports a variety of devices and platforms like Windows, Linux, Android, iPhone/iPad, Mac, Web-based and Windows Mobile. It is available for small businesses, large enterprises, medium businesses and freelancers. It is basically available worldwide and has the provision of cryptocurrency as well.
No Frequent Comparisons
No Strengths or Weaknesses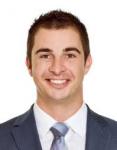 "Flexible Payment Portal"
Skrill allows any kind of payment with any payment mode. It permits any consumer to contribute from anywhere in the world at a low price.
Buyer, Director, Analytics
Technical Director,
Company Name Classified
"Gateway for all"
Skrill is a portal that is not confined to payments between businesses only but allows individuals to access and carry out their personal online transactions as well.
Questions And Answers
Have a Question? Ask here.
No Questions
Create an account or sign in to view this content
No Photos / Videos