Send your Business Requirement to Multiple Vendors in one go.
Requirements from other buyers (1)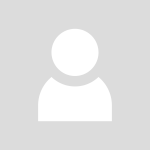 Buyer
Buyer, Digital Devices and Services's requirement
13/11/2019
"I am representing a digital devices and services provider. We are looking for information about smart building solutions from different companies in the market today. Could you arrange for information on top players in this market?"
500+ Smart Building Solutions buyers negotiating "Group Buying Deal" through 360Quadrants