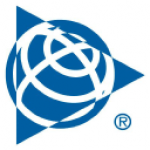 (8 Reviews)
California, USA
1978
$1BN to $5BN
SketchUp Reviews & Product Details
TRIMBLE SketchUp Overview
Features
:
Create 3D Models
SketchUp Pro can create 3D models by starting from scratch or by using available data. It Import drawings such as CAD plans, photos, aerial imagery and other information and use the modeling tools in SketchUp Pro to develop ideas into 3D.
Add Data to Model
SketchUp Pro has a ability to add characteristics to model with Dynamic Components. It summarizes report and attribute data in the model.
Import and Export
SketchUp Pro gets DXFs and DWGs from any standard CAD package. It can produce images, PDFs, CAD files, and HD animations.
Present and Document
LayOut is the 2D presentation tool to SketchUp Pro for creating deliverables such as permit and construction drawings, presentation documents and full-screen digital presentations.
Collaborate
Construction organizations use SketchUp Pro to quickly and effectively communicate 3D information to all project teams, enhancing collaboration and ensuring a shared vision. Using 3D models, one can make more informed decisions, communicate project details, and share ideas with colleagues and customers to reach a common goal.
TRIMBLE SketchUp USP
SketchUp is identical with friendly and forgiving 3D modeling software. It starts by drawing lines and shapes and push and pull surfaces to turn them into 3D forms. It can also stretch, copy, rotate and paint to make anything. It is a 3D modeling computer software that offers broad range of design applications.
Popular Comparisons
Evaluated against 179 key buying criteria
Weaknesses
Time consuming

Sometimes it can be a bit time consuming to create very detailed drawings.

Show More

Not feasible with small work areas

It isn't feasible to work with small areas; therefore, the work of large structures or infrastructures is very cumbersome with SketchUp.

Show More
See More
Buyer, Media & Entertainment, SME
Business Analyst,
Company Name Classified
"Amazing extension"
SketchUP is an awesome tool for planning out a 3D space quickly, without needing much 3D design knowledge. The SketchUp Warehouse is also an amazing extension that allows users to use pre-built assets from other users, speeding up the design process even more.
Buyer, Manufacturing, SME
Chief Product Officer,
Company Name Classified
"Brilliant tool"
It's a brilliant way to travel with SketchUp, knowing that users can access, illustrate, and collaborate wherever they are.
Buyer, Media & Entertainment, SME
Business Analyst,
Company Name Classified
"Easy to learn"
Sketch Up is a great animation platform to project architectural and interior design ideas. It is easy to use and easy to learn. It also offers free online tutorial for beginners. It allows users to do multiple projects in a week and need a program where one can import cad files or jpeg floorplans, quickly select walls and build up.
Buyer, Manufacturing, SME
Chief Product Officer,
Company Name Classified
"Easiy Visualization"
SketchUp Free gives users the convenience of accessing all the tools of SketchUp''s modeler anywhere they have access to the internet. It allows to easily visualize their ideas and concepts before turning them into real projects.
Buyer, Education, SME
Vice President,
Company Name Classified
"Quick designing"
It allows users to design quickly and encourages to think fast. The software permits users to import google maps images with the altitude data which is very helpful for large scale projects.
Questions And Answers
Have a Question? Ask here.
No Questions
Create an account or sign in to view this content
No Photos / Videos
TRIMBLE SketchUp
Presence in 3D Animation Software
Trimble has offered its animation program SketchUp with two versions, SketchUp Make and SketchUp Pro. SketchUp Make is a free-of-charge version for home and personal users. The company offers a 30-day trial of SketchUp Pro for free and later users can either switch to Pro version or continue with SketchUp Make with no extra cost. To tap the growing trend of software available as mobile applications, Trimble developed multiple applications for Android and iOS operating systems, namely, SketchUp Mobile Viewer, Cubits, IrisVR Prospect, and Kubity. The company has implemented both organic and in-organic strategies for its growth. For instance, Trimble SketchUp partnered with Umbra, a leading graphics software technology company, to bring refined building information models (BIM), 3D data visualization, mixed reality, and the HoloLens. Umbra can process 3D BIM models allowing Trimble clients to work with voluminous 3D content on virtual devices by producing enhanced content.
Top TRIMBLE SketchUp Features
#2
Software / 3D Modeling
#3
Product Features and Functionality / Software Features
#5
Services offered / Support & Maintenance
PARTICIPATING QUADRANTS
TRIMBLE SketchUp has chosen it's strengths in these 3 territories