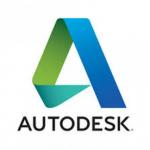 (2 Reviews)
California, USA
1982
$1BN to $5BN
Maya Pricing & Demo
Maya Overview
Maya Animation Software is a world-class 3D animation and rendering software that's been setting industry standards. It lets users create expansive environments, cutting-edge effects, and render compelling 3D models. Users are able to create realistic cloth simulations, build custom graphs, and render realistic nature effects like explosions with the help of its simple and intuitive controls and graphic interface.


Maya Pricing
Maya Animation Software works on both Windows and macOS. Different Maya pricing plans are available for those who are new to the animation software. Autodesk offers new users a free trial period that lasts up to 30 days for this software. Here is a list of the most popular Maya pricing plans below:
INR 11,447 - Monthly Plan
INR 91,575 - 1-Year Plan
INR 2,47,167 - Yearly Plan (Best Value)
Maya Demo
Autodesk's website has a myriad of illustrations and concept art showcasing Maya's capabilities. An animated demo is available for viewing on their website for users who want a preview of its various features. You can also look-up the web of video illustrations.


Features-
Create Expansive Environments And Real-World Effects-
Recreate photorealistic fluids and take advantage of its hair clumping effects while Bifrost lets users create ripples, waves, and various ocean effects
Maya nCloth lets users deform realistic materials which let you create blockbuster movies and numerous creative projects
Simple And Intuitive User Interface-
Lets artists fine-tune characters using shape authoring tools and also enjoy quicker cached playback with Viewport 2.0
KeyReducer and Butterworth filters let users use motion capture data while Arnold ray tracing renderer lets users view scene changes and edits in real-time
Pipeline Integration and Motion Graphics-
Sculpt models, export, and enjoy faster workflows with built-in 3D modeling tools and also import SVG files, create logos, title sequences, and more using MASH nodes and instanced objects
Write Maya Scripts, integrate Maya into complex production pipeline, manage production assets and do more with data management and scene assembly tools
Maya USP
Maya Animation Software is an industry-standard Computer animation and 3D modeling software for visual artists, game designers, and creative brands. It lets users create realistic worlds, characters, and engaging animations that bring visual concepts to life. The software has been used for creating world-class blockbuster films and games, thus making it very powerful and state-of-the-art.
No Frequent Comparisons
No Strengths or Weaknesses
Buyer, Education, SME
Vice President,
Company Name Classified
"Streamline Your Production Workflow"
You can render stunning visual effects and change the way production workflows are managed for the better. The workflow is very simple and easy to understand.
Buyer, Ecommerce
Head - Product Management,
Company Name Classified
"Render Scenes Flawlessly"
Create animations, VFX and apply lighting and textures to 3D models. From real-world cloth simulations, draping effects, and more, Maya lets users bring their ideas to life.
Questions And Answers
Have a Question? Ask here.
No Questions
Create an account or sign in to view this content
No Photos / Videos
Maya
Presence in Animation Software