Cybersecurity Software in Manufacturing
Manufacturing enterprises are facing considerable cyber threats, due to the increasing digital transformation in the industry vertical. Manufacturing partners, customers, employees, and suppliers across the globe require an efficient and effective system to share critical information on a real-time basis. Moreover, the manufacturing industry vertical is highly competitive, due to the existence of various players. The manufacturing operators require system access and efficient automated processes. To gain a competitive edge over its competitors, the manufacturing industry vertical needs to be agile and flexible and should be able to maintain a high level of security within its enterprises. Managing risks, increasing business agility, speeding up implementation processes, and meeting compliance requirements are expected to be the factors driving manufacturing companies toward the adoption of proactive security solutions and services. Solutions make sustainable changes to a company's structure to improve safety. Moreover, as digital transformation is penetrating the manufacturing industry, products, companies, and value chains, the need to protect digital assets has intensely risen. The cybersecurity solutions and services smoothen the business functions in manufacturing organizations. The adoption of cybersecurity solutions and services improves business productivity and reduces cyber threats. Loss of sensitive data, system crashes, increase in lead times, and delays at manufacturing hubs are matters of concern and can be prevented by adopting cybersecurity solutions and services.
COMPETITIVE LEADERSHIP MAPPING TERMINOLOGY
3 companies offering Cybersecurity Software in Manufacturing were analyzed, shortlisted and categorized on a quadrant under Visionary Leaders, Innovators, Dynamic Differentiators, and Emerging Companies.
IBM, Cisco, and HPE have been identified as visionary leaders as they have established product portfolios and a robust market presence and business strategy.
VISIONARY LEADERS
Visionary Leaders generally receive high scores for most evaluation criteria. They provide mature and reputable mobile cybersecurity solutions. They also have strong business strategies. IBM, Cisco, and HPE are the leading players in the cybersecurity software market and are recognized as leaders. These vendors are making their presence felt by offering services that are required by most organizations.
INNOVATORS
Innovators demonstrate substantial product innovation as compared to their competitors. They have a very focused portfolio of cybersecurity software solutions and the potential to build strong business strategies for their business growth to be at par with the leaders. However, they do not have very strong growth strategies for their overall business. Innovators have been at the forefront in deploying their services based on the clients' custom software requirements for the niche market.
DYNAMIC DIFFERENTIATORS
Dynamic Differentiators are established vendors with very strong business strategies. However, they are low in the product portfolio. They generally focus on a specific type of technology related to the product.
EMERGING COMPANIES
The emerging players in the market are specialized in offering highly niche and tailor-made solutions and services to their clients. They do not have very strong business strategies as compared to other established vendors. They might be new entrants in the market and require some more time before gaining significant market traction.
Cybersecurity Software in Manufacturing
Comparing 62 vendors in Cybersecurity Software across 130 criteria.
0 Experts are advising
60 buyers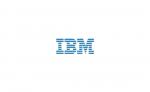 IBM offers category-wise products which include endpoint protection, network protection, mainframe security, application security, data security, security intelligence and operations, advanced fraud detection, cloud, and mobile security and IAM. IBM Identity and access management services help in protecting an organization from breaches, enhances productivity and competitiveness, and achieves and maintains regulatory compliance. It helps in increasing the maturity of the program with identity and access management services from IBM Security. IBM solutions help in detecting and stopping advanced threats. It automates threat detection and response across the enterprise.
Read less
Read more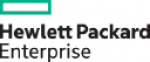 HPE security protects digital assets with reassurance from the HPE risk management and digital protection service. HPE offers a different product such as security management, threat, and vulnerability defense. Security Information and Event Management (SIEM), security monitoring, data encryption, and key management, and data protection products included in the security management category. HPE security services provide comprehensive, redundant protection that guides servers and data from threats that exist and threats for the future. Its security risk management workshops, assessments, architecture, design and integration services accelerate digital transformation. HPE addresses vulnerabilities in applications and connection and builds security and compliance into the business.
Read less
Read more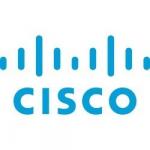 Cisco offers products for a different category such as networking, wireless and mobility, security, collaboration, data center, analytics, video, IoT, and software. Security technology helps IT by simplifying security complexity. Small and mid-sized businesses use networking products of Cisco that secure the organization network architecture, manage connected devices, and make business decisions faster.
Read less
Read more