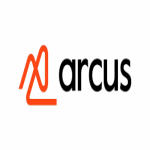 (2 Reviews)
Arcus Overview
Arcus Payment Gateways Software is a centralized and automated software with easily accessible payment solutions to its customers. It provides fast and easy fintech products that give businesses an advantage in market competition. It focuses on the customers with the help of customized fintech products. It integrates technology with financial services to provide a digital platform to its customers for making recurring payments. It also helps them to manage and control their payments through a single platform.

Arcus Pricing
Arcus does not provide any Arcus pricing information or pricing plans on other websites. Contact the company personally to obtain current Arcus pricing for availing its fintech solutions. Final price negotiations should be conducted with the vendor. For the best pricing plans, contact the vendor.
Arcus Demo
An official demo is not available of Arcus Payment Gateways Software on the website. However, merchants can ask any queries through e-mail or message request and ask for a demo.
Arcus Features
Payment Scheduling:
Enable customers to easily organize and schedule payments.
Get your customers to access real-time financial updates.

Transaction Analytics:
Understand the money spending behaviour of the customers to provide them with a personalized experience.
Ensure the customers have a valid card on file to provide a seamless payment experience.

Card Control:
Update cards as default payment methods in real-time.
Enable customers to update lost or expired cards and keep the Arcus services as their preferred method of payment

Prepaid Services:
Allow customers to use pre-paid services for mobile top-ups and e-commerce.
Take out the need of going to a physical location in order to manage the customers' prepaid needs.
Arcus USP
Arcus Payment Gateways Software provides smart, centralized, automated and centralized methods of paying recurring bills with ease. It helps to improve financial stability by partnering with a variety of merchants as well as top financial institutions. Arcus allows businesses to grow and manage their customers by improving people's financial stability and making them trusted customers of Arcus fintech services as well as companies/businesses.
No Frequent Comparisons
No Strengths or Weaknesses
Buyer, Healthcare, SME
Head - Product Management,
Buyer Healthcare
"Making fintech possible for everyone"
Arcus provides a digital platform to manage and improve personal financial services by making it possible for everyone. It integrates with banks and fintech companies to facilitate customers to pay their bills digitally.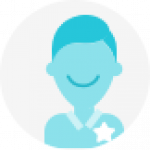 Buyer, Finance, SME
Global Head - Service and Product Development,
Company Name Classified
"Simple and Cost-Effective payment tool"
Arcus provides a two-way real-time API designed to provide a simple yet cost-effective way to move finances and important financial data analytics. It strives to provide a comfortable user-experience that also makes it a trusted fintech services provider.
Questions And Answers
Have a Question? Ask here.
No Questions
Create an account or sign in to view this content
No Photos / Videos