Learn more about Expense Management Software
Best Expense Management Software
Expenses management software is deployed by companies to handle some of their financial tasks. This kind of software includes broad range single-entry apps for activities like check processing and accounting to complex double-entry systems providing specialised features. Companies use expense management to facilitate, pay, and monitor costs incurred by employees. The software provides the capability to enter costs for approval through a website or smartphone phone. Expense management software optimises and facilitates the entry of expenditures for a company, streamlines analysis, avoids paper trail, and decreases organizational effort. Software helps managers to provide maximum insight and monitor employee usage of financial services of the company. Expense management software analyses total expenditures finds ways to save money and tracks unnecessary expenditure.
Top 10 Expense Management Software
SAP Concur
Expensify
Zoho Expense
Fyle
Paycom
Brex
Divvy
Happay
Deem
Expend
SAP Concur is really the leading supplier of optimised travel, cost and invoice processing systems, guided by a continued commitment to optimise and accelerate key daily processes. With SAP Concur, a top-rated application guides workers on the journey, payments are loaded into expenses files seamlessly, and payment approvals are streamlined. Companies will see precisely what they are investing without caring about weak spots in the budgets by incorporating near-real-time information and using AI to verify 100 per cent of purchases. SAP Concur solutions eradicate the boring activities of yesterday, promote the work of today and help companies perform at their best regularly. Read More
Expensify helps users to easily log the transactions and control expenditures on the go. Only take a screenshot of the receipts and the specifics are automatically recorded in Expensify. Expensify will identify and label each invoice, and users can also apply business expenses for clearance and refund automatically. With advanced features such as business card consolidation, multi-level clearance process flows, and easy synchronisation of all key accounting tools, Expensify saves a lot of time for all different size organisations. Read More
Zoho Expense assists companies to take benefit of expense reporting. From expenses report submission to expenses approval, everything seems to be easy and fast. No longer need to store certain records in the file. Recording an expense is as easy as taking a snapshot of the invoice. Zoho Expense is GST-compliant digital expense management software, tailor-made for Indian companies to simplify the processing of expense reporting, standardise approvals and make instant refunds. It allows businesses to search transactions in 10 languages by pressing a button, and will automatically generate expenses with line-item details. Read More
Fyle has come up with a new, insightful way of converting real-time cost monitoring. Employees apply on-the-go costs through applications that they use on a regular basis such as Gmail, Outlook, Slack, WhatsApp, phone gallery. The payments are only sent after compliance inspections are carried out. This ensures that workers will be informed within these processes if they break any corporate policy. Fyle is smart, employee-centric, agile and brings tremendous benefit to growing companies without compromising on customer interface and service efficiency. Read More
Paycom lets organisations track cost compensation efficiently and easily avoiding repetitive, paper-based procedures. The expense management software allows quick submission and simple acceptance via the self-service application, the capability to submit or email photographs of receipts for repayment and automated spending sorting, immediate access to display expenditures, receipts for queries, rejection of charges, smooth and automated payroll operation, proper transfer of expenditure to the accounting system, reduction of manual labour on the accounting, detailed insights to make strategic choices and tailor-made solutions to suit the needs of the company, including budget records, forms, divisions and policies. Read More
Brex re-imagines capital structures so that any rising business will achieve its full potential. With company credit cards and financial reporting in a single, centralised account new customers will get up and running in moments. Moreover, businesses save hours per month with built-in software and functionalities to track spending and gain points on each sale of cards. Brex puts users in charge of spending on the business to save their time and wasted money. Users should set up payment acceptance loops, plan payments in advance, and label payments as ongoing with Brex Cash that helps to keep the transfers on track and in the protocol. Read More
Divvy's 100 per cent free expense management puts together smart card technologies, advanced apps and customers for a streamlined process in budget management. Divvy makes spending sheets collect payments, and reimbursements to staff an unwanted thing of the past. Easily pick a budget, and swipe the Divvy card. For real-time clarity, anything required is put into the cloud in terms of how consumers are investing, where and why. Using virtual cards to handle accounts, block overspending, perform online purchases and protect the actual card information from data breaches. Ultimately, consumers invest more intelligently, close books quicker and ride easier without playing the reckoned expenses chart or refund game. Read More
Happay is a popular expense management software that helps major companies & SMBs simplify their handling of business expenses. It is a flexible framework that will address all facets of the company's priorities and work smoothly with other Corporate Accounting solutions. By extracting actionable information from the executive spending details, this software allows businesses to be at the frontline of progress by also making it easy for workers with various services such as Travel & Expenditure Tracking, Vendor Payments Application, Expense Report Analysis, Flexi Rewards, Petty Cash Management and plenty more. Read More
With Deem expense platform, workers get simple to use resources they will need book trips and send bills, while corporations get greater control over vendors, compliance with regulations, and budget discipline. Deem Open Cost helps users to embed the Deem travel details into every application for expenses. Deem online booking purchases immediately stream through the associated cost portal, creating a streamlined interface for travellers. Easy incorporation requires both policy specifications and device configurations to be implemented. Read More
Expend
allows companies to reduce costs and even take care of their spending by offering better-linked credit cards, smartphone applications and site management interface for various customers. Monitor much more than payment by card. Expend lets its users make any claim for spending, check receipts and invoices and make claims for mileage, all from one location. It decreases the time spent in the operation and maintenance of various programmes. It provides a groundbreaking model to real-time spending that automates expenditures and makes company spending easy to handle. With immediate experience and influence, companies can handle an infinite number of customers. Save time, and resources for data entry.
Read More
Market Overview
Expense management software is recognised as one of the essential financial reporting software solutions that help businesses simplify and standardise the expense management process, as well as authorization. The software helps to greatly minimise the time and resources typically needed to send, authorise, and review personnel expense claims, as well as refund the expenditure. One of the main factors promoting productivity is the time-efficient and organised handling of both controlling and curtailing business spending. Thus, by managing expenses and streamlining the cost verification process, small and medium-sized businesses along with large organisations are now implementing expense management software for growing operational performance.
Expense management software provides employees with a streamlined interface to create cost reports and send the reports to the administration to approve payments. The software also helps monitor travel reservations and create schedules for an individual, thus offering a structured way of handling the details. Several vendors combine the application with smartphone apps to ensure the consumers have convenient access. It can also allow consumers to navigate the app remotely when they are commuting. Hence, the application's availability on mobile phones and accessibility are some of the specific factors that are anticipated to enhance the expense management industry.
The standardisation of expenditure-related data in industries has helped market growth. Employee expense management as well as cost reduction, increasing efficiency, interoperability together with enhanced financial stability has fuelled the growth of travel and expense industry. Constant advances in network technology such as 3G, 4G / LTE, together with the advent of 5G, have been crucial to the ever-increasing proliferation of smartphones and mobile apps. Thus, declines in mobile costs have culminated in the accelerated growth of mobile devices and eventual acceptance of cost control apps, in addition to rising customer spending power.
Nevertheless, the lack of awareness about standardisation and protection will hinder the market growth. Having said that, wider access to spending websites via smartphone apps combined with improved demand for exposure in expenditure is expected to give the industry multiple opportunities to expand at a considerable rate in the coming years.
The primary factors influencing the need for expense management software is a growth in the use of mobile devices, ipads, laptops and others, which has expanded the usage of many businesses and workers to purchase advance tickets, switch their schedules and find their baggage, which also sends expense sheets from their portable devices to businesses.
COMPETITIVE LEADERSHIP MAPPING TERMINOLOGY
The competitive leadership mapping showcased provides information for the expense management software. The vendors are evaluated on two different parameters: Product Offerings and Business Strategy.
VISIONARY LEADERS
This part of quadrant includes expense management software such as SAP Concur, Zoho Expense, Expensify, ReceiptBank and Paycom
DYNAMIC DIFFERENTIATORS
This part of quadrant includes expense management software such as Divvy and Expend
INNOVATORS
This part of quadrant includes expense management software such as Deem
EMERGING COMPANIES
This part of quadrant includes expense management software such as Happay, Fyle and PEX
Why Use Expense Management Software?
Monitor travel expenditures more effectively - This software helps corporations and their personnel to facilitate recording and repayment of travel costs. This kind of software is especially important for businesses with a large number of remote workers who regularly travel.
Streamlining expense planning - The more people travel, the more they spend on travel planning. While individuals plan to obtain compensation as quickly as possible, companies have to verify that costs follow their travel requirements and are authorized prior payment.
Decrease processing mistakes - Errors can happen as employees file expense records and when they are reviewed by accounting professionals. Manual job or accounting processes are not enough to handle costs, so vendors developed tools especially for this task.
Who Uses Expense Management Software?
Working people — Employees are the main consumers of this software, mostly those that travel frequently. Occasional travel costs may often be handled with this form of software, although this may not support spending in expense management software. Although employees use cost management solution often to apply expenditures they have already accrued, they can also use the technology to seek permission prior to booking transportation.
Supervisors — It is the duty of supervisors to accept expenditures and returns. Based on the company's spending policy and regulations, certain forms of expenditures do not require permission, while some should only be approved through one or more supervisors with permission. Supervisors also track team or group overall expenditures to aim to find ways to cut costs.
Vendors — Vendors, suppliers, or consultants who work for the organisation without even being hired can also use similar tools to apply and report travel costs. An option to expense management software is to apply travel charges to the vendors' receipts for products.
Accountants — Accountants cannot often explicitly use cost tracking tools but need information on expenditures to properly represent it in their accounts.
Expense Management Software, by Business size
Effective management of expenses digitally looks like a great idea for any business or person who needs to save time and work on more critical activities. Here are some of the situations where the use of expense management software is necessary:
Small companies engaged in reporting accurately - Technology is evolving, and the scale of a company is no more the reason for lack of front-end operation and sluggish, unreliable reporting. This is why small companies should find solutions with efficient monitoring structures and mobility functionality to reduce the logistical workload of their small groups, at least partially.
Medium-sized enterprises lacking front-end flexibility - Just like small organizations, mid-sized enterprises tend to issue even more credit cards for expenditures and distribute costs in advance. This could be much more essential to them, so they have to take more performance evaluations and understand budget implications.
Large companies attempting to reduce forgery - Reducing and detecting crime can be a difficult challenge for a corporation that has not streamlined expense management software. The threat of intentional and unplanned user mistakes is negligible with these systems, and businesses are able to expand monitoring systems using expenditure tokens and reveal trends in fraud.
Self-employed workers in need of automation - If anyone does freelance jobs, and clerical duties take their toll, then it is essential to automate everything to digital content. And, another critical element people can automate is managing expenditures.
Important expense management integrations
Aligning expense management software for other applications enables data sharing without interruptions and streamlines procedures. Here are two types of applications which are combined with expense management software:
Cloud services tools - Online storage systems compatibility helps staff to transfer documents they may have briefly saved in these applications to the software at a later point in time. It also gives a backup of the results.
HR Software - Integrating with HR applications offers predictive routing for particular job positions to spend brackets on. Changing from supervisor to senior management could allow for a higher cost cap, and with this transfer, the move will immediately reflect.
Expense management software, by Deployment
The expense management software are either cloud-based or on-site in terms of implementation options. Although all deployment choices have their benefits and drawbacks, opting for cloud-based applications will often aid small companies. Many cloud-based budget control software solutions now include smartphone applications in addition to the reduced operating costs and quicker deployment. This helps people to use their smartphones to download and monitor cost claims when on the move. Look at these two forms of deployment more closely:
Cloud-based: The provider of the platform manages everything from file storage, data transfer, ongoing upgrades and servicing. The platform will be purchased for small companies for a monthly/annual membership fee.
On-premise: The vendor charges a fixed, one-time licensing charge for the programme. Businesses would also have to handle storage services, data transfer, and repair of applications.
Types of Expense Management Software
Few accounting applications and ERP systems have simple cost control capabilities, which are generally inadequate for enterprises with many remote workers. These solutions can be used to aggregate data on financial planning but are not a reasonable choice to authorise, track and control spending.
Standalone - The software is sold independently from other applications. This kind of software primarily focuses on cost control and has little to no transportation tracking capabilities. Sellers typically sell travel management platform integration, as well as ERP applications and accounting services.
Travel and expense - Cost control systems may be part of travel and expenditure systems, either as a standalone programme or offered as a kit that can be ordered and used as one device exclusively. Sellers that have different travel and cost control systems or solutions often prefer to incorporate them in packages with businesses that require all types of software.
Employee expense management - Workers will apply their bills, receive permissions and quickly refund the costs accrued without the inconvenience of writing multiple emails and follow-ups.
Telecom expense management - Operating a company with no mobile contact is almost difficult to think about. Most commercial transactions are negotiated over a mobile or are terminated. Yet keeping track of the incoming calls and the costs accrued is important. The application for handling telecom expenses will help users sort those expenditures.
Expense Report Management - Expense management report is user-friendly and reliable and allows saving time. It is a one-stop-solution to apply all the expenditures accrued and simplify the whole procedure of documenting and filing expenditures. It allows for the same spending cap and even expiry date. It also enables field and feedback customisation.
Project Expense Management - The main purpose of this group is to repay existing workers by capturing the resources and time invested in producing receipts for client projects.
Expense Management Software Features
Categories of expenses - Businesses need to classify expenditures to help coordinate travel and to improve monitoring of travel expenditures. The key categories used by businesses are Transportation, food, and lodging; moving costs; and work-related facilities (such as company calls or household cleanings). Even businesses must distinguish between deductible and non-deductible expenditures. Expenses are payable as per the IRS whether used for business or work. The part of the personal spending used is normally non-deductible. Often firms can opt to pay such personal expenses in order to increase employee morale.
Workflows for approval - Supervisors must allow the travel costs to be approved and compensated. In certain cases, the expenses must also be authorised by accounting professionals. The expense management software provides workflows to decide the stages of the authorization process and identify who decides and authorize what forms of expenditures. Common clearance workflows are typically shipped out of the box and can be changed by businesses according to their particular needs.
Expenditure reports - Working employees need to generate cost records to include details on each category of cost, the value and the dates to be compensated. Payments must be included in the documentation so that employers and accounting professionals will provide evidence that the person really spent the funds on which they are applying for a refund. Employees require simple-to-use forms with predetermined fields for allocating expenditures by category, agency or business division when generating expense claims.
Payment integration - Cost repayments are rendered automatically to the employee's financial account by fund transfers. Companies tend to administer different forms of contracts, for example, cash advances and partial loans. Adjusting compensation when mistakes arise is also important and employees are repaid the incorrect amount. Since most software doesn't have advanced payment capabilities, integration with payment gateway applications and other merchant services applications is important.
Data analysis - Vast volumes of transfers and expenditures produce a lot of data to be evaluated to assess errors and patterns. Expenditure monitoring lets managers track travel expenses at multiple levels of the business. Additionally, accounting professionals use algorithms to predict potential sums and take them into consideration while budgeting.
Benefits of Expense Management Software
These are perhaps the most distinguishing benefits experienced by businesses when using expense management software:
Using continuing savings for strategic decisions - A business decision could hardly be described as a wise one unless there are any real-time data on the plate. Consolidating knowledge through resources for expenditure management allows administrators to report on all applicable performance metrics and base future actions on such data. The policy is crucial for designing spending plans, estimating project-related expenses, finding advantages such as competitive procurement offers, or reducing the danger of enforcement violations.
Compliance with internal/external laws - Note this, so enforcement will remain at the top of the agenda irrespective of the size/industry of which the company belongs. Unfortunately, ignoring rules contributes to undesirable penalties or harm to credibility, particularly where legislation is not final, and users need to spend time monitoring the adjustments. Here, the role of the software is reasonably straightforward: they automatically monitor legislative amendments and adjust system information in a way that can represent them. In the meantime, all those involved are notified to the transition and are on-board with how the change will affect production figures.
Reasonable and clear monitoring of expenditures - Even the most optimistic of you can take a moment to think about everything, for it is embedded in human behaviour to forget track of things as life becomes more complicated. Laws are guidelines for expense management software and there are no exemptions. Solutions arise from basic rules, and workers know in advance whether and what they are not entitled to. A framework like that also allows for automatic acceptance and payout, enabling both submitters and confirmers to respond rapidly.
Tax risk reduction - The software is vital to the quality of the results, and they do not accept mistakes, unlike the exhausting hand calculation. The explanation for this is that information is immediately transferred from business cards and service providers, which is also a perfect way to rationalise expenditures. In reality, expense management software is a "know-it-all" experience: it distinguishes valid from unlawful expenditures, it organises them appropriately in groups and records on any demand for expenditures.
Driving cost-effectiveness - To those who hesitate: introducing expense management software is now a cost-effective approach. Users will buy the licence and spread out internal assets to enforce it, but there will be no annual payments that will make users regret it. Overall, a method of expenditure management can give everyone an overall view into spending, depending on which you can later extract concessions, cut or reallocate money, or even change whole organisational strategies where appropriate.
Adaptable risk solutions and prevention of fraud - There is no 100 per cent assurance for a good approach to the challenge. However, expense management tools have continued to establish themselves as being the nearest thing to budget controls, capable of rapidly restoring savings at a reduced cost of execution. By lowering the cost of installation, they apply to the fact that you will not need to build any new equipment, but with all improvements and repair changes, users will be using what they already have.
Simplify the clearance procedure for refund - Workers may file a request for reimbursement with expense tracking software from anywhere. Data about the application is automatically available for managers to accept, challenge or refuse.
Flag or refuse invalid business expenditures - Expense management solution defends the company by reporting or refusing illegitimate business costs from employee theft. Users may place dollar limit sums on travel costs such as lodging and food, or mark products that should not be paid to the corporation.
Money exchange for foreign expenses - If you or the staff chooses to fly for business, expense management software will convert the currency automatically for company expenses that are incurred abroad.
Improved productivity - Expense management software saves lots of time by automating time-consuming activities, enabling users to invest more resources on profitable activities such as marketing and advertising. Users will be able to spend less time writing down checks, making requests for expenditures and preparing expense reports.
Precise tax reports - This software provides users and companies to have all the tax receipts in one place at the time of auditing. Some expense management programmes will warn users of likely inconsistencies. Users won't have to think about getting the taxes checked over a lost refund or wrong results.
Trends Related to Expense Management Software
Collaboration of transport and expenses - Consolidation of travel management helps staff to book tickets and hotels to comply with the company's budget guidelines and policies. Based on their duties, when it comes to the size of their travel costs workers have few choices. For example, a corporation will determine that the permissible per diem value is $60, which ensures no compensation can be provided on any costs that reach the cap.
Latest technology - Common innovations used by software vendors and staff are mobile and cloud technologies. The cloud will reduce IT expenses, which encourages staff to access the system from either an internet-connected computer or smartphone. Many expense management solution providers also provide their services with local smartphone applications to improve the user experience. The cloud also makes integrating other tech applications like ERP, payroll, or travel management simpler.
Artificial Intelligence - Artificial Intelligence (AI) is only in its initial stages but may have significant expense control advantages. The key benefit is that AI can review large volumes of data from hundreds or tens of millions of transactions, and more reliably detect mistakes and patterns than standard tools.
Mobility - As globalisation grows, people are increasingly on the move for business and recreation among other things. IOS apps and usability are also essential aspects of expense management software, which would allow users to identify and report expenditures while travelling from their smartphones.
Outsourcing - Many corporations now outsource accounting activities, such as handling costs for individuals and enterprises. Implementing a technological solution often constitutes a form of outsourcing. Nevertheless, if the activities are too big, it is a reasonable idea maybe to outsource experts, even freelancers.
Travel Booking - Travel is predicted to lead to more than 90 per cent of capital investments. Fifty per cent of those who fly look for customer networks to support their fly rather than the business's travel solutions. The expense management systems with several suppliers will make the boring task a cakewalk.
Integrated System - Multiple payment services are available such as credit cards, debit cards, banking information, CRM, billing, payroll, UPI, etc. Integrating them together and consolidating them into single software for compliance and data protection is smart. Linking accounts and travel apps can also help produce payment data from credit card declarations.
Optical Character Recognition - The monitoring of open source costs can be increased by integrating optical character recognition. It prevents the repetitive process of mechanically data entry from transactions into the format. This provides less room for mistakes and contradictions. Only a snapshot of the cell phone bills or payments will do the job for anyone.
Potential Issues with Expense Management Software
Integration - Travel control and accounting compatibility are essential to data transmission between applications. Travel booking details have to reflect current costs, which are then compiled and allocated to separate accounting cost centres. The organisation or individual may lose revenue if the data is not reliable and consistent in all programs.
Bringing your own software - Having own software and applications is a trend that lets workers opt to use software that the company does not permit. While companies typically have applications to control expenses, workers can use other software and applications for travel bookings, receipts processing, or loyalty programmes.
Privacy - Privacy is a big issue since workers may have their own credit cards for purchases to have refunds for personal banking details. Employees could then mix corporate and personal travelling, thereby allowing them to use their credit card for both. Finally, publicly identifying information needed to book the flight or hotel accommodation can be used in expense reports. Employers ought to make sure their confidential data is available only to those staff and administrators. Often it is important to guard against external threats.
Fast Turn-Around Period - One of the key purposes of the expense management solution is to promote quick spending submission and repayment without undue interruption, which could arise in comparison to manual documentation. But often bad and complex product design can cause inadequate user experience stopping them from using the service or can result in misuse. This leads to an unprecedented increase in turn-around time for repayment which contradicts the entire objective of using best expense management software.
On-time delivery of expenditure reports - After having introduced expense management tool into the process, if the lag in submitting expenditure reports has not been substantially decreased, then the software may have an issue. One explanation for this may be that the app will only be accessible on the web and not on handheld devices. This creates delays in the reporting of costs for workers on the run, which contributes to the failure to file documentation in bulk, hampering employees' incentive to submit on time.
Incapable of managing policy violations - Software that cannot monitor and handle policy violations will result in altered reports of expenditures. Violations of legislation can cause cash depletion in the company, resulting in an eventual loss. If this happens then it's time to rethink and upgrade the strategy for handling expenditures.
Lack of Insights - The centralised management of expenditures is one of the major benefits that the expense management software can bring to the table. It can also be rewarding to have an insight into the workers' spending, as it can reduce the deficit. Expense management tool with advanced analytics is best for the job. Not getting this capability in the current device would place everyone in the dark.
How to Pick the Best Expense Management Software
As the names imply, expense management software is the effective software has been created to keep a clear track of all the costs incurred by the person or a business enterprise in general. Installing one is extremely advantageous for having a deeper insight into the conditions of working days and thereby allowing one to exercise the requisite steps to review the same. Here are some of the main considerations to take when choosing the right expense management software:
Have Goals and trigger points in consideration
As in selecting every new technology for the company, all the stress-points and obstacles created by the current system that drives the company to find an alternative is important. It is also important that you have the foresight to decide what the organisation's ultimate target is, and how the company would like the new expense management tool to arrive at the assistance. When users know the challenge they have, users will be able to pick the best tools to help mitigate or solve the problem.
Fixing and Deployment
There are many aspects to recognize when opting to implement modern open-source expense management software into the framework. It should be taken into consideration how it can affect staff, influence company through deployment, budget, and whether the money invested is worthwhile and promising to do away with the current weaknesses. How user-friendly it is and the attitude of the staff for it is indeed of immense significance.
Mobile Capabilities
When selecting the expense management software, it is important that one should not neglect the app's usability and functionality with cell phones. With the whole planet operating through their smartphones, apps with both online and network connectivity capability is a good option. Mobile access will prove helpful for those businesses, particularly with a lot of travelling workers, to allow timely submission of financial documents and payments on the go and without hesitation.
Global Perspectives
With travelling and companies all over the world, it is essential to bear in mind the software's ability to respond and usability in a foreign set-up and situation. The number of various currencies it will manage should be taken into account, as well as tax laws, legislation and enforcement. Check if all this can be automatic or if it would become labour intensive and make it even more difficult.
Expense Management Software Related Software and Services
Travel-management software - Travel-management software lets staff identify the right travel choices and make reservations. Employees can use reservation approvals and e-invoices or receipts to request expense claims. It is also important that travel costs fit reservations in order to prevent incorrect refunds.
Financial reporting and ERP - Financial reporting and ERP systems monitor and control travel expenses. Businesses like to realise how much they're spending on travel, which can be an important part of their overall budget and affect their performance.
Mileage monitoring - Mileage monitoring system concentrate on the costs of commuting accrued by private vehicles. Employees are permitted to use their vehicles for their regular commutes or longer journeys. Since businesses are reimbursing an amount per mile, workers must log and send precise miles.
Travel arrangement services - Travel arrangement services are useful for organisations that choose not to use apps for travel management. Travel agents will provide the facilities for the organisation and its staff to book flights. This helps corporations save money by not investing in tools for travel management. Tour companies often have greater industry experience, and often affiliated with travel companies, airlines, or hotel chains, allowing them to lower travel expenses.
Audit Management Software - Have you ever happened to come across an application that helps to assess company threats and also the efficacy of the organisation's internal influence? Businesses need to be investigated to assess internal and external defects. Audits are an essential and crucial aspect of any organisation.
Budgeting Software - Best budgeting software is something many individuals don't care about seriously, but according to finance professionals, budgeting software is a key method that aims to guarantee an entity or business' finance success.
Provisioning Software - Billing Provisioning application is the best choice for the company in finding end-to-end system integration and payment options for the company. With the aid of the billing and provisioning software, users can quickly make the invoicing process amazing.
Best Expense Management Software
Comparing 24 vendors in Expense Management Software across 97 criteria.
Expense Management Software Related Articles
VIEW ALL ARTICLES
Send your Business Requirement to Multiple Vendors in one go.
Requirements from other buyers (4)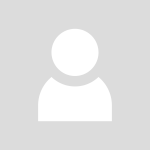 Buyer
Whitney Lamb's requirement
03/01/2023
"I would like to schedule a demo."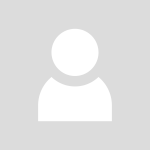 Buyer
karlene currie's requirement
03/11/2021
"Payroll, tax filing & 3rd party deduction payment processing for 15 employees. "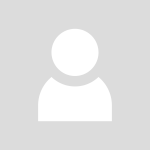 Buyer
hector capel's requirement
02/11/2021
"managment-payroll-client list"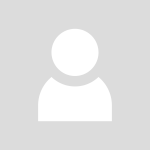 Buyer
Brianne Arnold's requirement
27/05/2021
"Hi there! Was wondering if we could call to go over pricing. Thanks."
500+ Expense Management Software buyers negotiating "Group Buying Deal" through 360Quadrants