Learn more about Recruiting Software
What is a Recruiting Software?
Recruiting software helps companies in enhancing their hiring operations, right from searching and appealing to the best applicants to sorting resumes and rolling out offer letters. Recruitment software are tools that are generally used by recruiters, talent management specialists, and hiring managers to rationalize or systematize some areas of their recruitment functionality which may include activities like finding, choosing, sorting, and interviewing applicants.
Modern hiring processes include several complicated steps, which range from posting job ads to numerous job boards or portals to sorting numerous resumes to organizing and rolling out job offers. Handling and monitoring all these activities through emails and spreadsheets is time-intense and makes documenting or reporting difficult and cumbersome.
With Recruiting solution businesses can acquire all the hiring tools that are required at one place, where all the essential information is prearranged. Also, the recruiting software facilitates effortless association amongst several stakeholders by removing clumsy to and fro emails or unnecessary misunderstanding.
This also enables applicants by simplifying the application procedure, provides them with more educational careers material and rationalizes arrangements and communication amongst the candidates and the organizations.
Though, the software helps in enhancing and simplifying the recruitment processes it is important for businesses to assess the recruiting software thoroughly. Organizations should give a good thought and must consider the needs of their recruiting teams and see if the software aligns with the needs.

Top 10 Recruiting Software Companies
Zoho Recruit
CEIPAL TalentHire
Workable
Recruiterflow
Workday HCM
CATS
Jobsoid
iSmartRecruit
Monster TMS
Recooty
Zoho Recruit - Zoho Recruit offers a cloud based applicant tracking software that has been created to deliver varied, end-to-end hiring services for recruitment companies, company HRs and provisional workforce. The company offers Source Boosters which speeds up the candidate search process, help companies with background checks, manages hiring pipeline and automates recruitment process….Read more
CEIPAL TalentHire - CEIPAL offers a flexible, completely unified Recruiting software that helps recruiters in managing their job applications and postings. It enables businesses to leverage AI to shortlist the best possible applicants, and then perform interviews and also on board the selected candidates digitally. It acts as a comprehensive recruiting software that helps in finding and acquiring more candidates in less time and at lower costs….Read more
Workable - Workable is a comprehensive recruitment software that provides businesses with a single system that enables recruiting teams to search, trace and assess applicants. The software can be deployed instantly and is simple to use. Workable quickens the hiring procedure by discovering the appropriate applicants quickly and also enhances team cooperation….Read more
Recruiterflow - Recruiterflow is a contemporary applicant tracking system that has been created with a goal to improve efficiency and facilitate automation. Recruiterflow automatically collects and stores all the applicant data from the recruiter's inbox which mean that all the data is available whenever required. The software helps with souring, pipeline management, recruiting automation, CRM, reporting and much more….Read more
Workday HCM - Workday HCM offers an integrated, cloud based recruitment software that helps businesses with workforce scheduling, assessment and implementation. The company develops recruiting softwares that are powered by machine learning which help recruiters in understanding their people's skills better. The company's augmented analytics reveals critical insights from massive data sets….Read more
CATS – CATS offers an adaptable, web-based recruiting software that has been designed specifically for in-house human resource management and recruiting companies. With CATS, recruiters can manage their complete hiring process, right from posting jobs requirements and shortlisting eligible applicants to reporting on the hiring activities when done. It offers resume parsing and helps enterprises in building custom hiring processes to enhance their workflows….Read more
Jobsoid - Jobsoid is a web-based Applicant Tracking System that helps businesses in streamlining their recruitment process, restructuring all the processes which also include finding prospective applicants to selecting the appropriate one. Jobsoid enables recruiters to connect with applicants through a centralized communication platform, allows them to arrange interviews with their built-in interview scheduling software and more….Read more
iSmartRecruit - iSmartRecruit offers a highly flexible and adaptable applicant tracking system, particularly created for human resources and recruitment business needs. It offers a recruitment software that helps businesses to automate the process of physically finding and matching eligible applicants. The company also offers visual hiring pipeline that enables recruiters to instantly envision their hiring progress across all active jobs. They can also trace their live applicants against the recruitment workflow phases and move them from one stage to the other quickly….Read more
Monster TMS - Monster TMS offers a simple dashboard that enables recruiters to search and match the best candidates from job posts, boards, social media, and career portals. With the company's reporting tool, recruiters can assess performance, view personal as well organizational objectives at a glance, and reveal the best performers….Read more
Recooty - Recooty offers best recruitment software that helps recruiters in creating effective job descriptions and posting them on best job boards, career sites and social networks all at once. It offers a visual hiring pipeline, allows recruiters to review applications, schedule interviews and manage the talent pool effortlessly….Read more
Market Overview
The global recruiting software is likely to grow from USD 1.7 billion in 2017 to USD 3 billion by 2025 at the CAGR of 7.4%. The software helps recruiters to preserve and monitor private information of staffs, which may include their residential address, bank accounts, social identity number, and other associated information. With progressions in technology, latest features are added in modern recruitment software that help businesses to integrate with social medial channels like Facebook and LinkedIn, manage ads, search for applicants and build lasting relationships with employees.
Several aspects have caused the growth of the global best recruiting software market. One of the major factors is the growing need for analytics. This, combined with the rise in geographically assorted talent hiring, is causing the growth for applicant tracking systems. Currently companies are concentrating on improving applicant experience in order to remain competitive in the recruitment software market.
Improved communication skills and efficiency of recruiters will also drive in the global recruiting software market. Businesses can sort, assess, and store applicants' data quickly with the help of the software. Best recruiting solution help recruiters in easily tracking the advancement of an application and the software can also automate the process of creating jobs on numerous job sites. The software has proven to be important for recruiters in order to respond quickly and interact efficiently both with their own teams and the candidates as well. The software improves communication networks by keeping the candidates and recruiters in the loop. So, with all these benefits to offer the best recruiting software market is likely to record an optimistic position for the next few years.
What are the major drivers of the best Recruitment Software market?
The Recruiting Software is majorly driven due to the factors like:
Increase in geographically diverse talent acquisition
The present business scenario needs organizations to maintain offices across the world. Offices in different countries require local talent to adhere to efficiency and local government policy requirements. Such a scenario demanding local talent acquisition, maintenance of a streamlined and centralized applicant tracking workflow becomes crucial to the success of the organization. The modern RECRUITMENT SOFTWARE empowers organizations to be agile and efficient in a business landscape comprising offices in multiple locations.
The need to improve applicant experience
Best recruiting software allows sending customized automatic reply messages, which when used consistently, enable an open dialogue with applicants and candidates to let them know where they are in the recruitment process. These recruitment software help enhance the candidate experience, as these help the organizations keep applicants informed and in the loop. Furthermore, unclear information in job postings creates confusion, and thus negatively impacts candidate experience. Using the software enables recruiters to avoid posting unclear job information, as the recruitment software stores previous job postings, thus providing a ready template for the poster, and reducing room for error. Candidate experience has lately been getting lot of focus from employers, as it helps in employer branding and attracts candidates. Candidates facing negative experiences share the same publicly via social media, resulting in bad publicity affecting the hiring needs of an organization.
Analytics
With the current boom in big data and analytics, the need for analytic metrics in recruitment activities has increased significantly. Analytic metrics enables recruiters to understand the amount of effort it took to fill a role, so they can hire better and faster next time when a new position comes up. Some of the key analytic metrics used by modern recruiters include Time-to-Fill, Time-to-Start, Hiring Manager Satisfaction, Candidate Satisfaction, Cost-per-Hire, and Compliance. These metrics not only help in maintaining an efficient recruiting team, but also makes it possible to attract more applicants.
COMPETITIVE LEADERSHIP MAPPING TERMINOLOGY
This section describes the mapping of top 25 players in the best Recruiting Software market. These players are ranked on the basis of 2 major factors - business strategy excellence and strength of product portfolio. The detailed rating is given on the basis of product offerings and business strategies of 25 companies that belong to the ecosystem of the best recruiting software market.
Business strategy excellence describes how players are increasing their presence in the market. The factors considered in the "business strategy excellence" section are rated on the basis of the performance of the company in the market. Factors such as geographic footprint, effectiveness of growth strategy, and technology innovation have been considered while rating the business strategy excellence section of the company.
The strength of product portfolio describes players' approach toward launching recruitment software based product offerings and innovations. The factors in "strength of product portfolio" section are rated on the on the basis of the WMS software, hardware and services offered by each player in the best recruiting software market. Factors such as focus on product innovation; breadth and depth of product offering, and product feature and functionality have been considered while rating the strength of product portfolio section of the company.
VISIONARY LEADERS
Visionary leaders in the best recruiting software market generally receive high scores for most evaluation criteria. They have a strong service portfolio, a robust market presence, and effective business strategy. Visionary leaders are the leading market players in terms of new developments such as product launches, innovative technologies, and adoption of growth strategies. These players have a broad portfolio of products that cater to most regions worldwide. Visionary leaders primarily focus on acquiring the leading market position through their strong financial capabilities and well-established brand equity.
DYNAMIC DIFFERENTIATORS
Dynamic differentiators in the best Recruiting software market are established vendors with very strong business strategies and a decent product portfolio. They generally focus on a specific type of technology related to the product. There are many companies in the recruiting software market who largely depend on their competitive R&D. These players have established business channels and required resources, but offer less competitive products compared to visionary leaders.
INNOVATORS
Innovators in the best Recruiting Solution demonstrate substantial product innovations compared to their competitors. They have a highly focused product portfolio. However, they do not have very strong growth strategies for their overall business. New players can make steady profits even if there is a high demand for innovative recruitment software products. These players hold a smaller share in the market but have innovative products portfolio and services in the best recruiting software market.
EMERGING COMPANIES
Emerging companies in the best Recruiting Solution have niche service offerings and are starting to gain their positions in the market. They do not have very strong business strategies compared to other established vendors. They can be new or old entrants in the market and may require some more time before gaining significant traction in the market.
What are the benefits of using the best Recruiting Software?
Best recruiting software help businesses in automating and enhancing their recruitment function. Particularly when recruiters deal with large number of applicants, it becomes perplexing to maintain a track of every applicant's progress and phase. The benefits of deploying the best recruiting software are:
Saves time on monotonous tasks
Though, a few applicants have applied for a particular job, arranging interviews, responding to their queries and fixing appointments is all time consuming. Automating these monotonous activities that unavoidably are a part of the recruitment process, saves recruiters a good amount of time which, they can use to do something more productive. Best Recruiting software also enables recruiters to cut down on the time required to hire by quickening the recruitment process.
Enhances recruiter productivity
Best recruiting software helps businesses with automating time-intense recruitment tasks, which automatically enhances the productivity of recruiters. This happens not only due to automation of time-intense tasks, but also due to the reason that most of the recruitment software today are based on cloud which help recruiters to operate from any location and at any time.
Enhances the applicant experience
A manual recruitment process makes a lot of room for errors and disorganizations. Businesses need to avoid this when they deal with applicants. It helps in eliminating disorganisations from the entire recruitment process. Best recruiting software helps recruiters to ensure that the candidate interviews are planned properly and confirmed, which also helps the companies in ensuring that every candidate has been evaluated on common grounds. This also helps in improving candidate experience.
Growing candidate variety
It helps organizations in eliminating bias from their recruitment process which also allows them to attract a more assorted candidate pool. An AI-powered software can help in writing a job description that avoids making use words or phrases that may hurt a certain group of applicants. An AI-driven evaluation software helps recruiters in making sure that the applicants receive the same online experience and are evaluated based on their activities and responses rather than on their gender, name, etc.
What are the basic components of Recruiting Software?
Recruitment is a very rudimentary obligation for any businesses to facilitate well-organized talent acquisition events. It helps recruiters in efficiently managing candidate applications and maintain a transparent communication medium with the candidates. The presence of a number of prominent software and service vendors in the best recruiting software space has made it a very competitive market. Many emerging players who provide niche and differentiated offerings targeting a particular set of customers, have come to the forefront. On the basis of components, the market has been segmented into software and services.
Software
It offers organizations with the flexibility of customizing the software according to the end-users' needs, and the software can be tailor-made for organizations to use. Often, the Human Capital Management (HCM) suites offered by vendors provide recruiting features along with workforce management as an integrated package to manage the complete hiring process, right from applicant tracking to employee life cycle management. Best recruiting software is finding increased adoption among enterprises, due to the rising focus on candidate satisfaction and the need for analytics metrics.
Services
Best Recruiting Software services assist and support organizations across industries in effectively dealing with candidate sourcing, resume tracking, and finally the on boarding of the selected candidates. The various significant benefits of Best Recruiting Solution services include huge cost savings, trained resources, 24X7 customer service availability, and support for recruiters using the software.
What are the most important features of the best Recruiting Software?
Recruiting Software should be able to:
Automate time-intense activities
Recruiting solution helps businesses to automate tasks that are monotonous and time consuming. The software helps in automating tasks like resume screening, finding, candidate outreach, and arranging interviews as well. It's up to the company to decide which tasks are consume too much time and assign the same to the recruitment software.
Easy integrations
Recruiters usually need quick and easy integrations for their software. Recruiting tools providers currently offer open APIs and partner marketplaces that have a collection of software tools created specifically for recruiting function, which help in saving time and effort that is required to find software that align with the specific need.
Candidate and Resume screening
It provides recruiters with an effortless search functionality, which helps them in finding exactly the kind of applicants they look for.
Applicant tracking
It automates and restructures the recruiting process by providing an applicant tracking system (ATS).
Recruitment analytics dashboard and reporting
Recruiting can be even more effortless and efficient if it driven by precise data. In order to understand the performance of the recruitment software recruiters need to need to know information like the source of their candidates, hiring rate, the charges per hire, and the health of your recruiting funnel.
Smart resume parsing
Automated applicant finding can never operate efficiently without resume parsing, which makes resume parsing an important feature of the best recruiting software. Any recruitment software is imperfect without a smart resume parser. All the applicant resumes attained from any source wouldn't be useful if the information in the profile is not correctly arranged and added in the software in their appropriate fields. This is what a resume parser works on. It allows recruiters to easily sort through and search numerous applicant profiles within a matter of seconds with the help of advanced search options.
Automated email communication
Emails are easily one of the most important elements in the hiring process. It always helps recruiters with automated transactional email communication using customised email templates. IT only requires users to set up their email templates once for every alert and start delivering emails. So, whenever an applicant selects an applicant for an interview or makes an offer to an applicant, a customised email will be automatically delivered to all the stakeholders.
What are the options to deploy a Recruiting Software?
Best recruiting software can be deployed on cloud as well as on-premises. Organizations choose a deployment type as per their specific requirements to resolve business challenges, such as storage, cost, flexibility, security, compliance, and scalability. Businesses are constantly struggling to manage and store their data with complete security and availability, and these functions are highly dependent on the type of deployment they choose. The cloud deployment type offers greater security and the flexibility to store the important documents of candidates with complete safety and ease and at a lower cost.
On Premises
Organizations, especially large enterprises, are still using the on-premises deployment type at a large scale. The on-premises deployment type enables the deployment of the recruiting software within the company premises. As the best recruiting software market is growing, the need to deploy software that are compatible with the on-premises infrastructure at a lower cost is also becoming essential. The integration and deployment of the recruiting tools enable the archiving and retention of candidate data, and continuous candidate communication within the corporate infrastructure. As the number of candidate applications is increasing on a daily basis, enterprises are looking to use the recruiting software to track the data across all storage locations, such as data centres, network file shares, hard disks, and local machines, within the organization. The on-premises deployment type is one of the oldest and traditional approaches of deploying the software, and it is preferred by enterprises due to factors such as data storage within the company premises, availability of security measures, and elimination of third-party involvement for candidate data management. Even though companies are now adopting the cloud deployment type due to the lower cost and greater efficiency offered by the cloud model, the on-premises deployment type is still preferred by many businesses to internally store the critical candidate data.
Cloud
The cloud technology is being widely adopted by enterprises due to the various benefits offered, such as increased storage, enhanced scalability, greater flexibility, improved security, better portability, and compliance. SMEs are especially adopting the cloud deployment type, mainly due to its cost-effectiveness. The growth in data generation and usage of modern technologies, like IoT and analytics, are causing an increased acceptance of the cloud deployment type, due to the advantages of improved and organized storage, and complete availability of data when necessary. These factors are driving the acceptance of cloud-based recruiting software. Even organizations and government agencies are finding cloud-deployed software attractive, as they are easy to deliver, offer agility, and deliver more functions as compared to the on-premises recruiting tool at an affordable cost. The cloud model is an on-demand, usage-based service model that offers organizations the flexibility of the pay-as-you-go pricing model. Organizations, therefore, pay only when they use the services as compared to the upfront capital expenditure for the on-premises deployment type. Companies choose a deployment type depending on their business requirements and the nature and size of the data to be stored. Choosing a suitable deployment type offers business agility, flexibility, safety, reliability, interoperability, and reduced costs.
How does the best recruiting software vary with changing business size?
The necessity to appoint capable workforce is driving the acceptance of applicant tracking software and services among SMEs as well as large enterprises. The hiring process is usually tough and time consuming, and the applicant tracking software helps companies overcome these challenges. Recruitment services are gaining huge market traction, as these service help educate and train employees on how to use the recruiting software, integrate it with the existing systems, and provide regular software upgrades. The study of SMEs and large enterprises is important, as it has a significant impact on the adoption of best Recruiting software and services across regions. The SMEs segment is expected to be the faster growing segment during the forecast period, as the best recruiting tools helps SMEs improve productivity and reduce manpower costs. The major benefits SMEs receive from the best recruiting software and services include more reliability, enhanced scalability, increased mobility, better integration, reduced risk, and improved security. The large enterprises segment is expected to hold the larger market share during the forecast period, as the software helps large enterprises in the large and bulk recruitments done by them.
SME
SMEs are enterprises with less than 1,000 employees. SMEs have to deal with various challenges, such as the lack of skilled labour, financial issues, and management control. To overcome these issues, SMEs are adopting the best recruiting software to hire the required employees faster and more efficiently. Some common issues faced by these enterprises include the lack of candidates applying to the posted jobs and errors committed in the manual posting of jobs on multiple job sites. To resolve these issues, SMEs are using the best recruiting software, which enables the hassle-free posting of jobs on various job portals and also helps maintain the profiles of candidates. Moreover, SMEs are more inclined toward adopting cloud-based recruiting software, due to benefits such as lower costs using the pay-as-you-go model, greater flexibility and storage, and better scalability. SMEs face intense pressure to hire the right candidates within a short timeframe and with the minimum utilization of HR personnel. This trend is expected to continue among the SMEs segment during the forecast period.
Large Enterprises
A large enterprise is defined as a business that has more than 1,000 employees. The best recruiting software market has a stronghold in the large enterprises segment, as the process of candidate acquisition is more complex in the case of large companies. The integration of the existing systems with an advanced recruiting softwares is a challenge faced by many large enterprises, which can be easily resolved with the help of the robust integration, training, and support services offered by the best recruiting software vendors. This is a major factor contributing to the adoption of the software among large enterprises. Moreover, large enterprises recruit a large number of candidates on a daily basis. The recruitment process is very time consuming and is usually carried out manually. The process needs to be automated for better recruitment efficiency and candidate satisfaction, which would result in reduced cost, time, and labour, thereby enabling large companies to focus more on business-critical activities for improved productivity. Additionally, large enterprises have a global presence, high market shares, better technical expertise, and effective business strategies; therefore, they are keen on investing in new and latest technologies to run their business effectively. The adoption of best recruiting software and services by large enterprises is expected to be high during the forecast period.
Which industries make use of the best recruiting software?
On the basis of verticals, the recruiting software market has been segmented into BFSI, IT and telecommunications, government and public sector, retail and consumer goods, manufacturing, healthcare and life sciences, and others. The benefits offered by recruiting software for bulk recruitment across multiple office locations with the help of the offshore-onshore model followed by IT and telecommunications companies are driving the growth of the market in the vertical. The retail and consumer goods vertical is expected to have the fastest growth rate during the forecast period, as retail and consumer goods companies use recruiting software for managing the hiring across expansive locations and delivery centres. Enterprises across all verticals are adopting the software at a fast pace, due to the major benefits of cost-effectiveness, better compliance, and faster processing of candidate applications.
BFSI
The BFSI vertical is very crucial, as it deals with financial data. Economic changes significantly affect this vertical. Employees in the BFSI vertical are under continuous pressure to meet their daily and monthly targets and remain up-to-date with the latest financial trends; this pressure usually results in large attrition rates. Financial companies have to continuously recruit the correct talent to remain ahead in the competitive BFSI vertical. Therefore, BFSI companies are adopting advanced technologies and recruiting solutions and services to manage recruitment activities. The BFSI vertical is expected to be a major contributor to the software market during the forecast period.
IT and Telecommunications
The IT and telecommunications space hires a huge number of individuals, particularly in the North American and APAC regions. The jobs market in the IT and telecommunications vertical is active, considering the rapidly changing landscape of technologies and the continuous need to hire competent and skilled workforces. The role of recruiting solution increases when the job market is dynamic, and there is heavy competition among the recruiters for sourcing, attracting, and acquiring the right talent. The IT and telecommunications vertical also follows the onshore-offshore business model, which results in a large number of office locations, thereby increasing the hiring needs. Recruiting software aids recruiters in staffing multiple office locations with diverse talent.
Government and Public Sector
Enterprises in the government and public sector employ a considerable workforce size and require advanced software to manage the hiring and recruitment of employees. Companies in this vertical need better tools to address their budget constraints and manage HR activities as per the changing business priorities. Workforce is often difficult to recruit in this vertical, considering the archaic manual hiring methods employed by the vertical. Modern recruiting tools helps in automating the manual talent acquisition practices followed by enterprises in the government and public sector vertical. Enterprises in the government and public sector also employ recruiting services, due to the lack of skilled technical personnel for integrating modern recruiting patform with other IT systems.
Retail and Consumer Goods
The retail and consumer goods vertical is evolving and is expected to grow rapidly in terms of technological changes, customer needs, and employment. Tasks such as forecasting, budgeting, customer satisfaction, on-time task execution, and store labour scheduling are the major challenges faced by the companies in this vertical. Moreover, retailers need to gain complete visibility and control over the recruitment of a diversified, mixed workforce that comprises in-store employees, drivers, and field service providers, who are difficult to attract by manual means. Due to such complexities, the retail and consumer goods vertical needs to focus on selecting and hiring the right employees.
Manufacturing
Companies in the manufacturing vertical face several issues, including retiring and aging workforce, and the lack of young employees to fill the employment gap. These issues often lead to fierce competition among manufacturing players in talent recruitment. The manufacturing vertical is labour intensive and prone to costly errors. Understanding the competency level and assessing employees' skills in the real time are some areas where the manufacturing vertical requires recruiting software.
Healthcare and Lifesciences
Healthcare and life sciences, as an industry, is growing at a good pace and is expected to contribute considerably to the global recruiting software market. Recruiters across the globe experience serious hardships and struggles on a daily basis to hire qualified healthcare professionals. Innovations and advancements in the world of healthcare have resulted in the complete transformation of how the vertical hires its employees. All these technological changes continue to have a big impact on the hiring process in the healthcare and life sciences vertical. The evolution of mobile technologies has also made the vertical a candidate-centric sector. As chemical, drug, and medical device patents have become very competitive, healthcare and life sciences enterprises are facing challenges in recruiting talent for specialized R&D roles. Modern recruiting software can be customized to meet the specific hiring demands of companies in the healthcare and life sciences vertical.
What are the current trends in the Recruiting software market?
Mobile Recruitment
The demand for mobile experience has been on the rise in almost all the industries. Suitability, reach, and rapidity are the factors that applicants and recruiters need today. This means applicants should be able to find and apply for a job from any mobile device and also recruiters should be able to connect with people as well as systems whenever and wherever.
Video Interviewing
Video interviewing is poised to become an essential part of recruitment. Video interviewing addresses issues and saves time by enabling recruiters to easily record, assess, share, and respond instantly. some best recruiting software have started offering integration with video interviewing technology.
Automation
Recruiters have already been working on automating manual operations such as searching, resume shortlisting, applicant creation, on boarding, background verification, and more. In addition, automation has also helped in decreasing the steps needed to accomplish complicated tasks through the main business functions.
Self Service
Self-service is now directly proportion to customer service. So in order to be able to offer exceptional customer service recruiters will also need to work on enhancing the customer experience, and self-service sites and use software that help in doing that.
Analytics
The use of analytics has been growing in almost all sectors. Recognizing opportunities to forecasting results to presenting scenarios with data, proof based decisions are substituting intuitive decisions across the industry.
Best Recruiting Software
Comparing 37 vendors in Recruiting Software across 140 criteria.
I am looking for Recruiting Software that is
Recruiting Software Related Articles
VIEW ALL ARTICLES
Frequently Asked Questions (FAQs)
Most software in the market can possibly be categorised into three pricing level based on their starting price: $5 - $13, $13 - $24 and $24+.
An ideal recruiting software should include these features: Applicant management, Communication management, Interview management, Job posting, Resume Parsing, and Resume Search.
Recruitment software helps businesses in managing candidates and it also improves productivity of staffing companies and recruiting teams by automating repetitive and time consuming tasks. With the software, recruiters can track candidates through meetings and hiring process and more.
The global recruiting software is anticipated to grow from $ 1.7 billion in 2017 to $3 billion by the end of 2025 at the CAGR of 7.4%.
Send your Business Requirement to Multiple Vendors in one go.
Requirements from other buyers (7)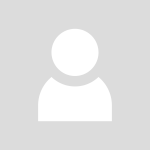 Buyer
shalini verma's requirement
04/01/2023
"For Attendance and Tracking "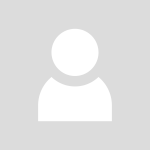 Buyer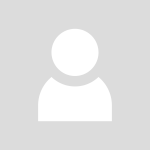 Buyer
Jessie Redwine's requirement
18/05/2022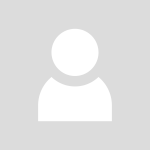 Buyer
26/01/2022
"CRM - Set up cost - Monthly cost per user - Any fixed or rising costs? - Any associated costs such as integration costs (Cloud Call)?"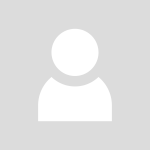 Buyer
10/08/2021
"Recruitment ATS and accounting"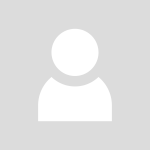 Buyer
jalal Ameerzai's requirement
08/02/2021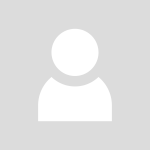 Buyer
500+ Recruiting Software buyers negotiating "Group Buying Deal" through 360Quadrants